Articles by Matthew Bell
We found 1 results.
---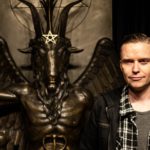 The US Government Just Officially Recognized the Satanic Temple as a Religion
Matthew Bell | PRI – TRANSCEND Media Service, 29 Jul 2019
There's a new religion in America.
• The Satanic Temple has earned the same tax-exempt status as a church by the IRS.
• The Satanic Temple is growing rapidly, with around 20 chapters across the US, and affiliate groups in Canada, Australia, Germany, and the UK.
• While members of the Satanic Temple see the mythological, and literary, figure of Satan as a symbol of rebellion against tyranny, they do not worship Satan in any way.
→ read full article
---