Articles by Michael Safi
We found 3 results.
---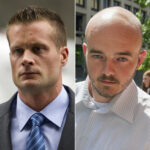 Trump Pardons Blackwater Contractors Jailed for Massacre of Iraq Civilians
Michael Safi | The Guardian - TRANSCEND Media Service, 28 Dec 2020
23 Dec 2020 – Donald Trump has pardoned four security guards from the private military firm Blackwater who were serving jail sentences for killing 14 civilians including two children in Baghdad in 2007, a massacre that sparked an international outcry over the use of mercenaries in war.
→ read full article
---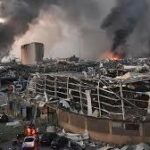 'Floating Bomb': How the Beirut Blast Was Predicted
Michael Safi, Andrew Roth and Martin Chulov | The Guardian - TRANSCEND Media Service, 10 Aug 2020
6 Aug 2020 – The Lebanese prime minister on Tuesday [4 Aug] blamed the explosion on 2,750-tonne store of ammonium nitrate, a chemical used in bombs and fertilisers, stored at the port. Media reports from 2014 claimed a vessel carrying that load was impounded at Beirut's after making an emergency stop in the city and being denied permission to leave by customs authorities because it was deemed unseaworthy. In a letter published by a journalist, the ship was described as "a floating bomb and the crew is a hostage aboard this bomb."
→ read full article
---
Israeli Boycott Case: Sydney Academic's Lawyers Say Claims Are Pumped Up
Michael Safi – The Guardian, 31 Mar 2014
25 Mar 2014 – Lawyers for a Sydney University academic who is accused of unlawful discrimination for his boycott of Israel say the case against [TMS advisor, TRANSCEND member] Jake Lynch is full of "pumped-up claims" that are "embarrassing in the legal sense, and embarrassing in the non-legal sense".
→ read full article
---