Articles by Noura Erakat
We found 2 results.
---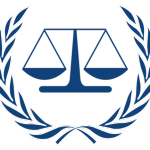 We Charge Apartheid? Palestine and the International Criminal Court
Noura Erakat & John Reynolds | Third World Approaches to International Law Review – TRANSCEND Media Service, 7 Jun 2021
Reflections on Palestinian efforts to engage the International Criminal Court, in the context of Israeli settler-colonialism and both its spectacular and structural violence. Conscious of the limits of international criminal law, we think about Palestinian activist legal tactics – and the charge of the crime of apartheid in particular – in relation to political strategy.
→ read full article
---
Five Israeli Talking Points on Gaza—Debunked
Noura Erakat – The Nation, 4 Aug 2014
Israel claims that it is merely exercising its right to self-defense and that Gaza is no longer occupied. Here's what you need to know about these talking points and more.
→ read full article
---