Articles by Pankaj Mishra
We found 2 results.
---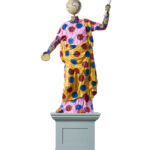 Grand Illusions
Pankaj Mishra | The New York Review – TRANSCEND Media Service, 9 Nov 2020
19 Nov 2020 issue – Today, those who insisted that there was no practical alternative to Western-style liberal democracy and capitalism have no concepts with which to explain how China, a Communist-ruled country, became central to global networks of trade and finance. It's time to abandon the intellectual narcissism of cold war Western liberalism.
→ read full article
---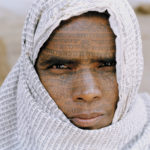 God's Oppressed Children
Pankaj Mishra | New York Review of Books – TRANSCEND Media Service, 18 Dec 2017
Many Indian houses still have a simple pit toilet, which consists of a large hole in the floor. The feces are collected at night by manual scavengers who carry away human shit and whose tools are nothing but a small broom and a tin plate. Most are women. One out of six Indians is a Dalit, untouchable, but for years I neither witnessed nor imagined the life of one, although almost every week small columns in the newspapers reported the murder, rape, and torture of them.
→ read full article
---