Articles by Peter Nias
We found 2 results.
---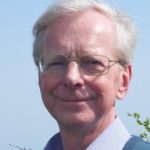 From Plague to Plaque?
Peter Nias – TRANSCEND Media Service, 18 May 2020
13 May 2020 – We say 'never again' while remembering awful events in human history. But do we really mean it, and try our hardest? Unfortunately, it seems to take at least two world-level disasters for humanity to seriously do something about it.
→ read full article
---
The Zeus Complex: A Manifesto against Aerial Bombardment of Civilians
Peter Nias – TRANSCEND Media Service, 7 Nov 2016
The aerial bombardment of children, women and men, whether deliberate or as 'collateral damage', continues to be one of many stains on the world's ambiguous and uncertain paths towards civilisation. This article, based on a book published in November 2016, endeavours to give inspiration to readers, both popular and academic who, when hearing of civilian aerial bombardment and its grim consequences, sigh wearily and think 'what can anyone do about it?'
→ read full article
---