Articles by Rob Waugh
We found 2 results.
---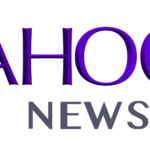 Coronavirus: Tech Rivals Facebook, Google and Microsoft Release Unprecedented Joint Statement on 'Fake News'
Rob Waugh | Yahoo News UK - TRANSCEND Media Service, 23 Mar 2020
Google, Facebook and Microsoft have joined forces to release an unprecedented statement on coronavirus – in the battle against online misinformation. The statement promises that the tech giants are working together, "jointly combating fraud and misinformation about the virus".
→ read full article
---
Facebook's Privacy Vote: What the Email Actually Means
Rob Waugh, Yahoo! News – Reader Supported News, 10 Dec 2012
Facebook has sent all its users an email this week about a vote on its proposed changes to Data Use Policy – the site's term for its privacy policy. The dry, quietly worded email is more significant than it sounds.
→ read full article
---