Articles by Sam Carliner
We found 2 results.
---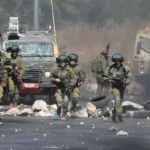 75 Years of Israeli Violence against Palestinians
Sam Carliner | Left Voice - TRANSCEND Media Service, 22 May 2023
14 May 2023 – 75 years since the Nakba, it is increasingly clear that Israel is a violent occupier of the Palestinian people. In the last three quarters of a century, it has also served the interests of U.S. imperialism and trained and aided other capitalist states in methods of violence and repression.
→ read full article
---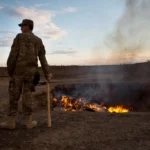 The US Military Is Driving Environmental Collapse across the Planet
Sam Carliner | ScheerPost - TRANSCEND Media Service, 25 Apr 2022
24 Apr 2022 – The U.S. military emits more carbon than 140 countries combined, fueling climate change and environmental degradation. Below we examine five ways in which the Pentagon is destroying the environment.
→ read full article
---