Articles by Sam Levin
We found 4 results.
---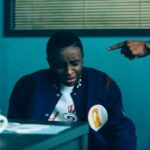 'It Breaks Down Innocent People': The Interrogation Method at Center of Ava Duvernay Lawsuit
Sam Levin – The Guardian, 21 Oct 2019
16 Oct 2019 – Police consulting firm behind widely criticized 'Reid interrogation technique' claims Netflix drama When They See US misrepresents method. The Central Park Five case is one of the most notorious examples of police coercing people into giving false confession. The five teens went to prison and were eventually exonerated by DNA evidence.
→ read full article
---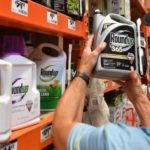 Monsanto Must Pay Couple $2bn in Largest Verdict Yet Over Cancer Claims
Sam Levin – The Guardian, 20 May 2019
13 May 2019 – A California jury has ordered Monsanto to pay more than $2bn to a couple that got cancer, non-Hodgkin's lymphoma, after using its weedkiller, marking the third and largest verdict against the company over Roundup.
→ read full article
---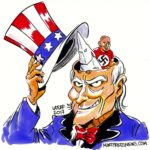 Revealed: FBI Investigated Civil Rights Group as 'Terrorism' Threat and Viewed KKK as Victims
Sam Levin – The Guardian, 11 Feb 2019
Bureau spied on California activists, citing potential 'conspiracy' against the 'rights' of neo-Nazis.
→ read full article
---
Army Veterans Return to Standing Rock to Form a Human Shield against Police
Sam Levin – The Guardian, 13 Feb 2017
A growing group of military veterans are willing to put their bodies between Native American activists and the police trying to remove them.
→ read full article
---