Articles by Sam Pizzigati
We found 2 results.
---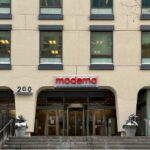 Why Are Moderna's Billionaires Airbrushing Scientists Out of the Vaccine Patent Picture?
Sam Pizzigati | CounterPunch - TRANSCEND Media Service, 22 Nov 2021
5 Nov 2021 – Moderna now has four of its top players on the Forbes list of America's 400 richest. In early 2020, it had none. The quartet owes its current good fortune completely to the company's Covid-19 vaccine. And who made that vaccine possible?
→ read full article
---
Is GDP Over?
Sam Pizzigati, Institute of Policy Studies – TRANSCEND Media Service, 2 Nov 2015
Have We Finally Moved Beyond GDP? Economists from rich countries increasingly agree: Sustainable development and reducing inequality matter more than economic growth. To help overcome inequality we need to do much more than total up an economy's goods and services.
→ read full article
---