Articles by Slavoj Žižek feat. Rammstein
We found 1 results.
---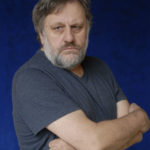 'We Have to Live till We Die' Is the Covid-Era Inspiration We All Need
Slavoj Žižek feat. Rammstein | RT – TRANSCEND Media Service, 22 Feb 2021
14 Feb 2021 – Is there a more sobering lesson than being humiliated and reduced to near-impotence by a virus, a primitive self-reproductive mechanism which some biologists don't even count as a form of life? No wonder that calls for a new ethic of modesty and global solidarity abound. But is this the true lesson to be learned here? What if the problem with living in the shadow of a pandemic is exactly the opposite: not death but life, a strange life that drags on, allowing us neither to live in peace nor to quickly die?
→ read full article
---