Articles by Sustainable Pulse
We found 3 results.
---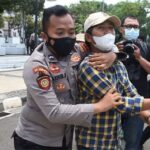 Protesters around the World Target Global Corporate Food Empire, Demand UN Cut Ties with World Economic Forum
Sustainable Pulse - TRANSCEND Media Servce, 27 Sep 2021
23 Sep 2021 – People's movements and civil society groups say the United Nations Food Systems Summit is a platform for consolidating corporate control over food and agriculture, and perpetuating neoliberal food systems that wreak havoc on the lives of small food producers, who supply 80% of the world's food.
→ read full article
---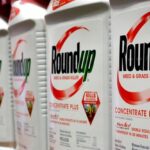 Bayer Forced to Change Roundup Label, Pay $39.5 Million for Misleading Advertising
Sustainable Pulse | The Defender - TRANSCEND Media Service, 27 Sep 2021
22 Sep 2021 – Bayer, which acquired Monsanto in 2018, agreed to settle the case of Lisa Jones et al. v. Monsanto Company for $39.5 million, and will make changes to the Roundup product label.
→ read full article
---
Roundup Linked to Global Boom in Celiac Disease and Gluten Intolerance
Sustainable Pulse – TRANSCEND Media Servicde, 24 Feb 2014
Celiac disease, gluten intolerance and irritable bowel syndrome are on the rise worldwide, and that rise has taken place in parallel with the increased use of glyphosate (Roundup) herbicide, shows a new US peer-reviewed paper from Dr. Anthony Samsel and Dr. Stephanie Seneff. The review has been published in the Journal of Interdisciplinary Toxicology.
→ read full article
---