Articles by Tafi Mhaka
We found 2 results.
---

Why Is the African Union Absent in Sudan?
Tafi Mhaka | Al Jazeera - TRANSCEND Media Service, 29 May 2023
25 May 2023 – In Sudan, 'African solutions to African problems' is proving to be a hollow mantra.
→ read full article
---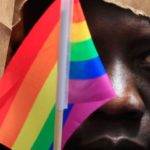 Are Anti-Gay Witch Hunts Really Protecting 'African Values'?
Tafi Mhaka – Al Jazeera, 12 Nov 2018
11 Nov 2018 – Homophobia, not homosexuality, is a western import to Africa. "I would not worship a God who is homophobic and that is how deeply I feel about this," Tutu said. Africans should follow the archbishop's lead.
→ read full article
---