Articles by Theresa Sing
We found 1 results.
---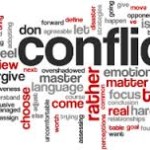 Alternative Dispute Resolution or Legalism? Conflict Transformation!
Theresa Sing | Galtung Institut — Transcend Media Service, 1 Jan 2018
Under the umbrella term Alternative Dispute Resolution (ADR), discourses around mediation and other non-judicial approaches to conflict resolution have been constrained by a predominantly legal narrative ultimately founded on an 'either-or' dichotomy between status quos instead of allowing a third way resting on a 'both-and' approach.
→ read full article
---