Articles by Thomas Palley
We found 1 results.
---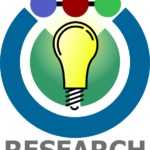 The False Promise and Bitter Fruit of Neoliberalism
Thomas Palley - TRANSCEND Media Service, 22 May 2023
Neoliberalism is a political economic philosophy that consists of two claims, one economic and the other political. The economic claim is free market laissez-faire economies are the best way to organize economic activity as they generate efficient outcomes that maximize well-being. The political claim is free market economic arrangements promote individual liberty. This paper argues both claims are problematic.
→ read full article
---