Articles by Tom O'Neill and Dan Piepenbring
We found 1 results.
---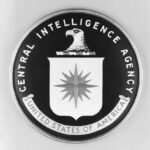 Inside the Archive of an LSD Researcher with Ties to the CIA's MKUltra Mind Control Project
Tom O'Neill and Dan Piepenbring – The Intercept, 2 Dec 2019
24 Nov 2019 – On the night of July 4, 1954, San Antonio, Texas, was shaken by the rape and murder of a 3-year-old girl. The man accused of these crimes was Jimmy Shaver, an airman at the nearby Lackland Air Force Base with no criminal record. Shaver claimed to have lost his memory of the incident… Despite the outrage of congressional leaders and more than three years of headlines about the brutalities of the program, no one — not the "Black Sorcerer" Sidney Gottlieb, nor senior CIA official Richard Helms, nor Jolly West — suffered any legal consequences.
→ read full article
---