Articles by Trisha Kehaulani Watson
We found 2 results.
---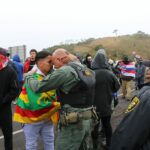 Why Native Hawaiians Are Fighting to Protect Maunakea from a Telescope
Trisha Kehaulani Watson-Sproat | Vox - TRANSCEND Media Service, 12 Aug 2019
Pundits have said the Native Hawaiian resistance to the Thirty Meter Telescope project is a conflict between science and culture. But the protectors are not against science; they just believe the telescope does not belong on Maunakea's sacred lands. The mountain is among the most sacred sites in Hawaiian cosmology.
→ read full article
---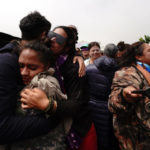 It Took a Crisis to Bring Hawaiians Back Together
Trisha Kehaulani Watson | Honolulu Civil Beat – TRANSCEND Media Service, 5 Aug 2019
1 Aug 2019 – Some proponents of the Thirty Meter Telescope have commented to me that they wish Hawaiians were putting this kind of energy into nation-building or addressing issues like housing or health. My response is that this is all those things. This is nation-building. Nationhood was never going to emerge from a conference room or hastily written constitution. It was always destined to emerge from crisis. There absolutely needed to be some catalyst that brought Hawaiians together.
→ read full article
---