Articles by UN Environment Programme
We found 2 results.
---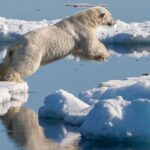 Another Wake-Up Call: Sea Ice Loss Is Speeding Up
UN Environment Programme - TRANSCEND Media Service, 5 Oct 2020
13 September 2020 marked a new, troubling milestone – with Arctic sea ice shrinking to the second-lowest extent ever recorded. We asked United Nations Environment Programme (UNEP) climate change expert Pascal Peduzzi to explain the significance of sea ice loss.
→ read full article
---
CRAFTING A BLUE-PRINT FOR A GREEN GLOBAL ECONOMY
UN Environment Programme, 6 Dec 2008
Leading environmental economists researchers, business leaders and senior figures from international organizations are to meet in Geneva to take forward the United Nations' Green Economy initiative. Also headlined as a 'Global Green New Deal', the $4 million initiative was recently announced in London by Achim Steiner, UN Under-Secretary General and Executive Director, UN Environment Programme […]
→ read full article
---