(Castellano) La Celac: Memorable Cumbre
ORIGINAL LANGUAGES, 3 Feb 2014
Ángel Guerra Cabrera - TeleSur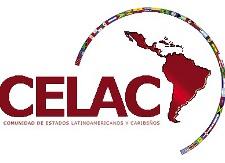 La II Cumbre de la Comunidad de Estados de América Latina y el Caribe(Celac) celebrada en La Habana, ha dado un paso histórico hacia la consolidación de la organización. Ha demostrado que la Celac es el mecanismo idóneo para lograr la unidad, integración e interlocución política entre sus integrantes y con el resto del mundo. La presencia abrumadora de los jefes de Estado y gobierno, el carácter cordial y democrático de las deliberaciones entre gobiernos con ideologías y proyectos diferentes, la trascendencia de los acuerdos, la asistencia del secretario general de la ONU Ban Ki Moon y de altos representes de las agencias de ese organismo, así como de otros organismos de la región, lo reafirman.
Dedicada por la presidencia pro tempore cubana a la lucha contra la desigualdad, la pobreza y el hambre, plasma en el Plan de Acción medidas para hacerlo realidad. Y es que aunque la región ha logrado disminuir la pobreza, esta continúa afectando a 164 millones, 28 por ciento de su población a la vez que 66 millones padecen indigencia, el 11.3. Pero lo más estrujante son los 70.5 millones de niños y adolescentes en pobreza. De ellos 23.3 en pobreza extrema. Como colofón, el 10 por ciento más rico recibe el 32 por ciento del ingreso. Entretanto, el 40 por ciento más pobre recibe el 15 por ciento. Cifras que subrayan la condición de región más desigual en un planeta signado por la desigualdad pero a la vez habla bien de ella que por primera vez enfile un esfuerzo común para ponerle fin.
Cabe recordar que la dirección cotidiana de la Celac recae en un cuarteto integrado por el último país en ejercer la presidencia, el que la ejerce, el que lo sucederá y uno rotativamente en representación de la Comunidad del Caribe. Así que que de aquí a la próxima cumbre en 2015 en San José, Cuba, Santa Lucía y Ecuador compartirán la dirección de los trabajos con la presidencia costarricense aunque el cuarteto consulta regularmente sus decisiones con las cancillerías de los estados miembros, una práctica ejemplarmente democrática.
Pero la decisión más trascendental firmada en La Habana por todos los mandatarios asistentes ha sido la Proclama de América Latina y el Caribe como Zona de Paz, complementaria de la zona libre de armas nucleares promovida por México en su día a través del Tratado de Tlatelolco. Consagra el principio de que los conflictos en Nuestra América se ventilarán únicamente mediante el diálogo y la negociación, quedando descartado el uso de la fuerza o la amenaza de su uso. Reivindica como principios fundamentales el de no intervención en los asuntos internos de otros estados, el derecho a la soberanía y autodeterminación y el de darse cada pueblo el régimen económico, político, social y cultural que decida, todos como fundamentos de la preservación de la paz y la cooperación entre los países miembros y con los demás países. Ello está complementado por el llamado a lograr el desarme nuclear a escala internacional.
La proclama constituye un enorme paso civilizatorio y un ejemplo a seguir por otras regiones del planeta pues responde a una cultura de convivencia y una convicción profunda de los gobiernos latino-caribeños mientras en otras áreas del mundo los conflictos entre estados y las guerra civiles, casi siempre fomentados por las potencias imperialistas, están costando ríos de sangre y la pérdida del patrimonio acumulado por el trabajo y el intelecto de muchas generaciones.
Es evidente, por otra parte, que aunque no sea mencionado expresamente en la declaración, el cumplimiento cabal de esta requiere que Estados Unidos y Gran Bretaña procedan a retirar sus bases militares, a la eliminación de las armas nucleares que almacenan o circulan en sus submarinos en América Latina y el Caribe y al retiro de la IV Flota estadunidense de la región.
La exigencia por el reconocimiento de los derechos argentinos sobre las islas Malvinas y la condena al bloqueo a Cuba fueron también acuerdos importantes. Llegará el día en que Puerto Rico se siente en la Celac junto a sus hermanas latinoamericanas.
Un saldo muy relevante de la cumbre es la constatación del creciente reconocimiento y consideración hacia Cuba de todos los países de América Latina y el Caribe por su desempeño al frente de Celac y en la actualización económica y política de su modelo. Es notable el cálido apoyo que recibió la isla de Brasil y México. Si no admite estos hechos palmarios, Estados Unidos quedará cada vez más aislado en nuestra región.
Go to Original – tesesurtv.net
DISCLAIMER: The statements, views and opinions expressed in pieces republished here are solely those of the authors and do not necessarily represent those of TMS. In accordance with title 17 U.S.C. section 107, this material is distributed without profit to those who have expressed a prior interest in receiving the included information for research and educational purposes. TMS has no affiliation whatsoever with the originator of this article nor is TMS endorsed or sponsored by the originator. "GO TO ORIGINAL" links are provided as a convenience to our readers and allow for verification of authenticity. However, as originating pages are often updated by their originating host sites, the versions posted may not match the versions our readers view when clicking the "GO TO ORIGINAL" links. This site contains copyrighted material the use of which has not always been specifically authorized by the copyright owner. We are making such material available in our efforts to advance understanding of environmental, political, human rights, economic, democracy, scientific, and social justice issues, etc. We believe this constitutes a 'fair use' of any such copyrighted material as provided for in section 107 of the US Copyright Law. In accordance with Title 17 U.S.C. Section 107, the material on this site is distributed without profit to those who have expressed a prior interest in receiving the included information for research and educational purposes. For more information go to: http://www.law.cornell.edu/uscode/17/107.shtml. If you wish to use copyrighted material from this site for purposes of your own that go beyond 'fair use', you must obtain permission from the copyright owner.