Veterans Oppose US Troop Deployments near Ukraine
MILITARISM, 5 May 2014
Veterans for Peace – TRANSCEND Media Service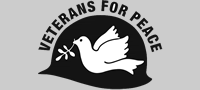 April 30, 2014 – The deployment of U.S. troops to Poland and the Baltics is causing alarm among U.S. military veterans, who fear that ratcheting up military tensions near conflicted Ukraine could lead to a war between the U.S. and Russia, two nuclear-armed powers. Veterans For Peace is warning against further escalation of the conflict.
"Wars are all too easy to start, even by accident, but they are very hard to stop," said Michael McPhearson, Executive Director of Veterans For Peace.* "It is time for cooler heads to prevail, and for honest diplomacy leading to a just and nonviolent outcome for the Ukrainian people."
The veterans are reacting to a decision by the Obama administration to send US troops to Poland, Estonia, Latvia and Lithuania as the crisis in Ukraine heats up and Russia conducts military exercises on its border with Ukraine.
Only six hundred U.S. troops are being deployed at this time. But NATO's top military commander, U.S. General Philip M. Breedlove, said a 4,500-member American combat brigade from Fort Hood, Texas could be deployed to Europe.
The first contingent of U.S. troops to arrive in Poland last week were 150 soldiers from the 173rd Airborne Brigade Combat Team based in Vicenza, Italy. The 173rd Airborne is a rapid response team that played a key role in the invasion of Iraq in March 2003 and saw major combat in Afghanistan.
"Ukraine is not a member of NATO but that could change if the U.S. has its way," said Michael Prysner, a member of the Board of Directors of Veterans For Peace who participated in the invasion of Iraq with the 173rd Airborne Brigade. "The U.S. media is portraying Russia as the aggressor in Ukraine, while ignoring the major role the U.S. government has played in overthrowing the elected government of Ukraine and installing a government more to its liking."
"Clearly the U.S. government has a dog in this fight," said Gerry Condon, Vice President of Veterans For Peace. "The State Department was involved in February's regime change in Ukraine and the CIA Director made a 'secret' visit there two weeks ago, followed by Vice President Joe Biden last week. Billions of U.S. tax dollars are being promised to prop up a shaky government that came to power via a violent coup. And now U.S. troops are being deployed to the region.
"Some political forces in the U.S. are irresponsibly pressing President Obama to be more aggressive with Russia," said Condon. "Veterans who have experienced the horror and futility of war have a different message for the president: scale down the rhetoric and pursue a diplomatic outcome.
"Veterans For Peace understands that Russia has reason to feel threatened by aggressive NATO expansion right up to its borders," said Condon. "Even so, we urge Russia also to take steps to ease tensions and avoid war."
In a statement released today, Veterans For Peace called for diplomacy and a nonviolent resolution to the crisis in Ukraine:
"We will work to understand the varying interests of different national groups and regions within Ukraine, and encourage a nonviolent, diplomatic outcome to this dangerous crisis.
"Washington and its European allies ought to reverse course and turn Ukraine into a field of cooperation with Russia through a jointly supported bailout devoid of geopolitical motivation.
"Good relations with both Russia and the European Union are in the best interests of all the Ukrainian people. A just and peaceful resolution that averts the threat of war is in the interests of all the world's people."
***********
CONTACT: Veterans for Peace
Gerry Condon, Veterans For Peace Vice President, 206-499-1220, projectsafehaven@hotmail.com
Michael Prysner, Veterans For Peace Board Member, 813-785-3179, mprysner@gmail.com
Veterans For Peace is a national organization founded in 1985. It is structured around a national office in Saint Louis, MO and comprised of members across the country organized in chapters or as at-large members. The organization includes men and women veterans of all eras and duty stations including from the Spanish Civil War (1936-39), World War II, the Korean, Vietnam, Gulf and current Iraq wars as well as other conflicts. Our collective experience tells us wars are easy to start and hard to stop and that those hurt are often the innocent. Thus, other means of problem solving are necessary.
This article originally appeared on Transcend Media Service (TMS) on 5 May 2014.
Anticopyright: Editorials and articles originated on TMS may be freely reprinted, disseminated, translated and used as background material, provided an acknowledgement and link to the source, TMS: Veterans Oppose US Troop Deployments near Ukraine, is included. Thank you.
If you enjoyed this article, please donate to TMS to join the growing list of TMS Supporters.


This work is licensed under a CC BY-NC 4.0 License.