(Português) Os 5 Muros Que Ainda Dividem Populações no Mundo
ORIGINAL LANGUAGES, 17 Nov 2014
Felipe Amorim, Opera Mundi – TRANSCEND Media Service
Israel, EUA, Coreia, Grécia e Ceuta: 25 anos após queda do Muro de Berlim, episódio que simbolizou diminuição de fronteiras, barreiras físicas ainda existem em diversos continentes. Conheça cinco muros que ainda estão de pé.
Há 25 anos, caía na Alemanha o Muro de Berlim. Para muitos, o episódio sinalizava o início de uma nova era, de expansão da globalização e diminuição das fronteiras — simbólicas e reais. Um quarto de século após a queda deste ícone da Guerra Fria, ainda persiste, espalhada pelo mundo, uma série de fronteiras muradas construídas para separar povos.
Abaixo, selecionamos cinco desses "muros contemporâneos":
1) CISJORDÂNIA-ISRAEL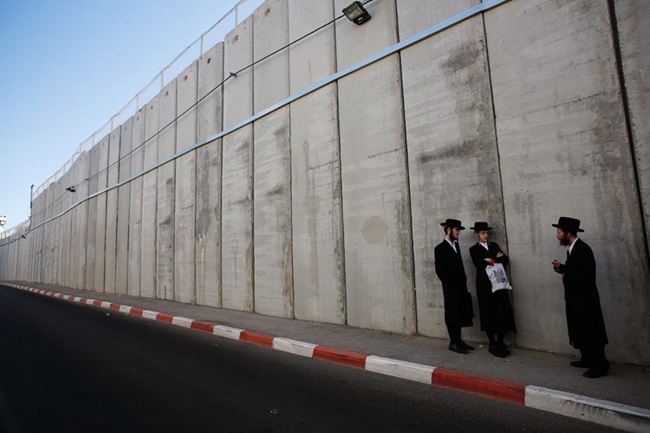 O Muro da Cisjordânia — ou "Muro da Vergonha", como é chamado pelos críticos da ocupação israelense — começou a ser construído em 2002, período da Segunda Intifada, e separa Israel do território palestino da Cisjordânia. Na época, foi dito que o intuito era impedir a entrada de palestinos para prevenir atos de terrorismo. Os que se opõem à barreira denunciam que o muro é uma ferramenta utilizada por Israel para, além de interditar as negociações de paz por estabelecer unilateralmente novas fronteiras, também anexar gradualmente porções do território palestino, muitas das quais passaram a abrigar assentamentos israelenses. Atualmente, a parede de concreto, ferro e arame farpado tem cerca de 440 quilômetros de extensão — se a construção da barreira for finalizada, cercando todo o território da Cisjordânia, o muro se estenderá para aproximadamente 700 quilômetros.
2) ESPANHA-MARROCOS: MUROS DE CEUTA E MELILLA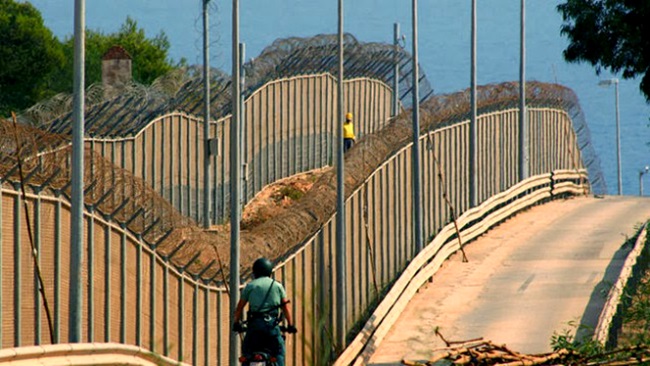 Ceuta e Melilla são o enclave espanhol na África e representam o resquício do colonialismo europeu no continente africano. Sob o domínio espanhol, as duas cidades fazem divisa com o Marrocos e estão muito próximas do Estreito de Gibraltar, pequeno intervalo oceânico que separa os dois continentes. Até os anos 1990, a divisão entre os territórios espanhol e marroquino era pouco perceptível, e o trânsito de pessoas de um local para o outro era comum. Com a institucionalização da União Europeia e a política de livre-circulação dos cidadãos europeus, a Espanha foi incentivada a apertar o cerco em suas zonas fronteiriças. Assim, foram erguidos os muros, que chegam, juntos, a 20 quilômetros de extensão, com o objetivo de impedir a imigração de africanos para a Europa.
3) EUA-MÉXICO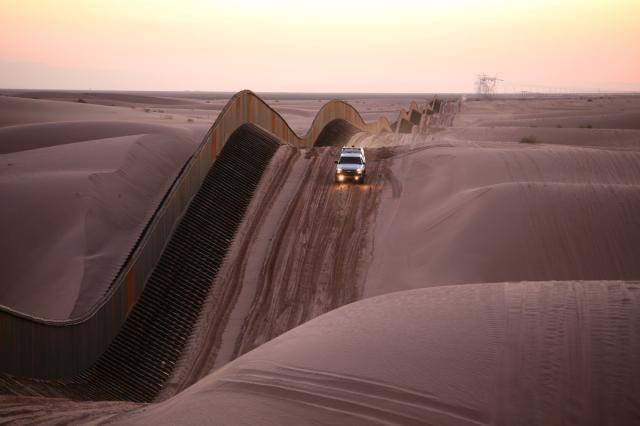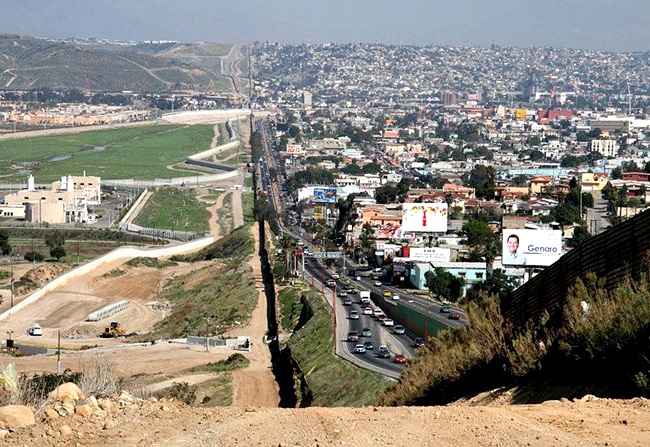 O muro construído pelos Estados Unidos na fronteira com o México é o símbolo da política anti-imigração norte-americana. Num esforço contra os chamados "coiotes", responsáveis por atravessar clandestinamente pessoas pela fronteira, Washington começou estabeler barreiras físicas entre as cidades de El Paso e Ciudad Juárez, e também entre San Diego e Tijuana. Com os ataques de 11 de Setembro de 2001, os EUA apertaram ainda mais o cerco, temendo que terroristas pudessem entrar em território norte-americano via México.
4) GRÉCIA-TURQUIA: MURO DE EVROS
A fronteira entre a Turquia e a Grécia era tida pela UE como a "porta dos fundos" para a entrada de imigrantes na Europa. Por esse motivo, a Grécia, o país europeu mais afetado pela crise econômica de 2008 e alvo de severas medidas de austeridade, resolveu investir € 3,2 milhões (R$ 10,15 milhões) para erguer em 2012 um muro de mais de 10 quilômetros de extensão ao longo de um trecho da margem do rio Evros, fronteira natural que separa a o território europeu dos vizinhos turcos.
5) COREIA DO NORTE-COREIA DO SUL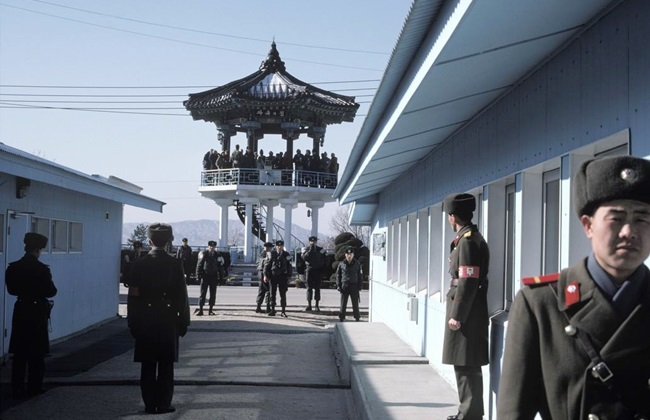 Percorrida ao longo do Paralelo 38, a faixa de terra que divide a península coreana em dois países tem 250 quilômetros de comprimento. Após o armistício que interrompeu sem pôr fim formal à guerra entre os dois lados — símbolo do embate entre as duas superpotências durante a Guerra Fria: o norte comunista, e o sul capitalista —, a porção de território foi transformada em uma zona desmilitarizada. Ou seja, uma faixa "neutra" onde militares das duas Coreias podem transitar, mas sem cruzar a linha que demarca o território de cada um dos países.
Go to Original – pragmatismopolitico.com.br
DISCLAIMER: The statements, views and opinions expressed in pieces republished here are solely those of the authors and do not necessarily represent those of TMS. In accordance with title 17 U.S.C. section 107, this material is distributed without profit to those who have expressed a prior interest in receiving the included information for research and educational purposes. TMS has no affiliation whatsoever with the originator of this article nor is TMS endorsed or sponsored by the originator. "GO TO ORIGINAL" links are provided as a convenience to our readers and allow for verification of authenticity. However, as originating pages are often updated by their originating host sites, the versions posted may not match the versions our readers view when clicking the "GO TO ORIGINAL" links. This site contains copyrighted material the use of which has not always been specifically authorized by the copyright owner. We are making such material available in our efforts to advance understanding of environmental, political, human rights, economic, democracy, scientific, and social justice issues, etc. We believe this constitutes a 'fair use' of any such copyrighted material as provided for in section 107 of the US Copyright Law. In accordance with Title 17 U.S.C. Section 107, the material on this site is distributed without profit to those who have expressed a prior interest in receiving the included information for research and educational purposes. For more information go to: http://www.law.cornell.edu/uscode/17/107.shtml. If you wish to use copyrighted material from this site for purposes of your own that go beyond 'fair use', you must obtain permission from the copyright owner.