Yarmouk and the Failures of Neutral Humanitarianism
SYRIA IN CONTEXT, 11 May 2015
Brent Eng & José Ciro Martínez – Al Jazeera America
Aid agencies should acknowledge their role in exacerbating the Syrian crisis.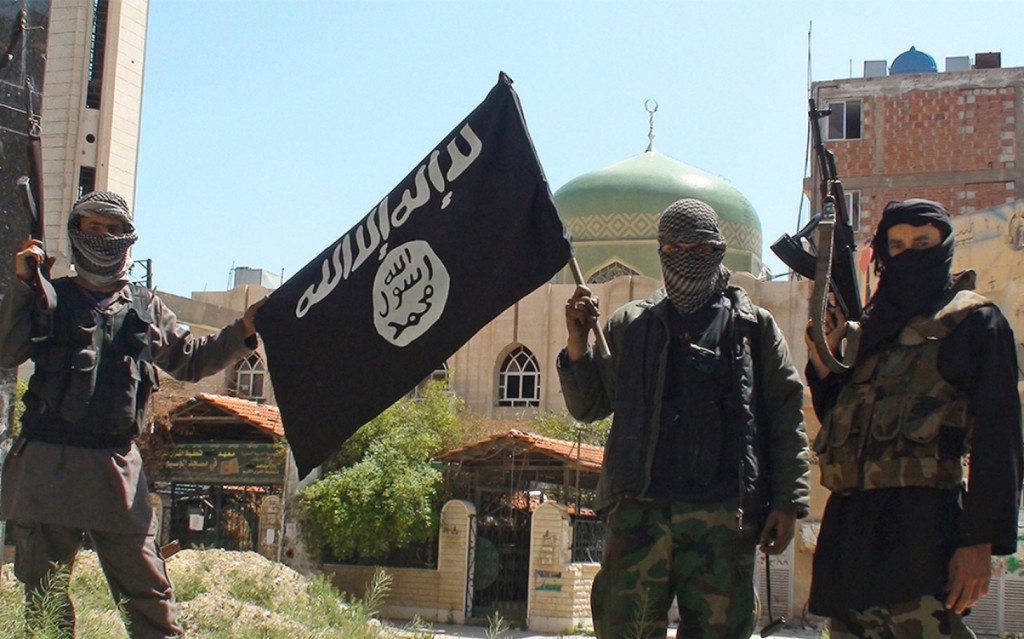 On April 1, the Islamic State in Iraq and the Levant (ISIL) working alongside their sometimes rivals, the Al-Qaeda affiliated Jabhat al-Nusra, stormed the Palestinian refugee camp in Yarmouk, Syria. The group killed several locals and seized large parts of the camp, extending their reach to within a 10-minute drive from downtown Damascus, the seat and stronghold of Syrian president Bashar al-Assad.
While deserved attention has been given to the plight of the estimated 18,000 Palestinians in Yarmouk, who currently face the Assad regime's barrel bomb attacks in addition to ISIL rule, less notice has been given to the role that the United Nations' insistence on the principle of neutrality in humanitarian intervention has played in facilitating the crisis at the camp.
The U.N. and other aid organizations have yet to acknowledge their role in fueling the Assad regime's siege-based successes. However, as official U.N. documents indicate, cutting food supplies to rebel-held areas including Yarmouk and channeling the bulk of humanitarian aid to government-approved zones has made the regime, to quote Foreign Policy's John Hudson, "the only reliable source of life-sustaining food." In Yarmouk, the U.N. and its local partners have been unwilling to violate Syria's sovereignty by entering the camp without Assad's approval. Instead, they entrust the regime with the decision to deliver aid to those living under its siege.
By limiting access to basic necessities in rebel-held areas, the Assad government disorders the fabric of society. Emergency food aid delivered to regime territory has helped exacerbate the differences in food security and caused many rebel forces to lose their legitimacy among those living under their control. Over the last few years, many civilians have fled to territories controlled by Assad despite their opposition to the regime's policies so as to ensure their survival.
Altruistic intervention
ISIL's emergence in Yarmouk was far from accidental. Its hasty takeover of the camp is closely tied to the siege tactics that the Assad regime employs across the country. Yarmouk has suffered from a suffocating blockade since 2013. Given the desperate conditions imposed by the siege, it is no surprise that some in the camp welcomed ISIL's arrival.
"There is fear of [ISIL] controlling the camp and making a tragic humanitarian situation worse," citizen-journalist Matar Ismail said last month, but the "fundamental issue is the regime siege on the camp."
Humanitarian food aid is the primary source of sustenance for camp residents. But it enters the camp only intermittently. Government forces man checkpoints around besieged areas and intentionally deny civilians access to basic necessities such as food, water and medicine. Assad's strategy, which some locals refer to as 'starve or surrender,' has been crucial to its military success in key rebel-held neighborhoods and towns across Syria. Nearly 600 people, including 160 in Yarmouk, have died due to starvation and other non-military causes since the beginning of the conflict as a result of these tactics. More than 640,400 Syrians are reportedly under siege, three times the U.N.'s most recent estimate of 212,000.
Hunger breeds improbable friends and alliances. "The people in Yarmouk right now will support anyone that feeds the camp and secures its needs," an activist, who asked not to be identified out of fear for his safety, told us in a recent interview.
Given the geopolitical disagreements surrounding the Syrian conflict, many aid organizations are forced to present themselves as politically neutral in the conflict to secure donor commitments. Food aid is seen as a less forceful or more altruistic form of intervention, one that tacitly avoids the complexity of politics or military engagement. While the delivery of emergency aid to starving civilians appears apolitical on the surface, the undeniable importance of basic necessities during wartime makes this position untenable. Neutrality, however noble, privileges one set of values and outcomes over others. Too often, aid agencies working in Syria forget who gets what, when and where is key to determining war's winners and losers.
Despite claims that ISIL has withdrawn from Yarmouk, local reports and the shelling of the camp by Assad forces demonstrate its continued presence there. This is partly due to its dexterity in responding to civilian needs under punitive conditions. In Syria's besieged neighborhoods, food provision has become a reliable way of generating support. ISIL's gains in Yarmouk are linked to the Palestinian militias' failure to ensure proper aid disbursement, the regime's siege tactics and the principle of neutrality that underpins the work of most humanitarian aid agencies.
Failure to provide and distribute basic goods to local residents in the initial stages of the Syrian war undermined public support for the Western-backed Free Syrian Army, particularly in the northern city of Aleppo. Al-Nusra and ISIL took advantage of the theses missteps, supplying civilians with security and various welfare services. In other Damascus suburbs such as Moadamiya and Beit Sahem, the shortage of basic supplies led to truce agreements that were favorable to the Assad regime. These dynamics have been reprised in Yarmouk over the last few months.
Yet humanitarian agencies have failed to problematize their role in these wartime dynamics. By bringing external resources into life-or-death situations characterized by scarcity, aid agencies have indirectly exacerbated the very situation that they are trying to ameliorate.
This is not to suggest that all humanitarian aid should be unilaterally withdrawn. Humanitarian aid can be emancipatory or deeply regressive depending on its political context. But all stakeholders should discuss and debate these decisions — something the language of neutrality does not allow. Forced, pressured or devoted to neutrality as an incontrovertible moral principle or pragmatic posture, many humanitarian agencies fail to see the politics they strive so hard to avoid. Rather than untangling aid from politics, this principle obscures the highly political decisions that aid distribution entails.
Unfortunately, civilians in Yarmouk and millions of others in rebel-held areas will continue to suffer at the hands of the regime until aid agencies acknowledge, question and modify their role in the ongoing crisis in Syria.
_______________________________
Brent Eng is a freelance journalist writing on Syria. 
José Ciro Martínez is a PhD candidate in the Department of Politics and International Studies at the University of Cambridge. 
Go to Original – aljazeera.com
DISCLAIMER: The statements, views and opinions expressed in pieces republished here are solely those of the authors and do not necessarily represent those of TMS. In accordance with title 17 U.S.C. section 107, this material is distributed without profit to those who have expressed a prior interest in receiving the included information for research and educational purposes. TMS has no affiliation whatsoever with the originator of this article nor is TMS endorsed or sponsored by the originator. "GO TO ORIGINAL" links are provided as a convenience to our readers and allow for verification of authenticity. However, as originating pages are often updated by their originating host sites, the versions posted may not match the versions our readers view when clicking the "GO TO ORIGINAL" links. This site contains copyrighted material the use of which has not always been specifically authorized by the copyright owner. We are making such material available in our efforts to advance understanding of environmental, political, human rights, economic, democracy, scientific, and social justice issues, etc. We believe this constitutes a 'fair use' of any such copyrighted material as provided for in section 107 of the US Copyright Law. In accordance with Title 17 U.S.C. Section 107, the material on this site is distributed without profit to those who have expressed a prior interest in receiving the included information for research and educational purposes. For more information go to: http://www.law.cornell.edu/uscode/17/107.shtml. If you wish to use copyrighted material from this site for purposes of your own that go beyond 'fair use', you must obtain permission from the copyright owner.