For American Psychological Association, National Security Trumped Torture Concerns
ANGLO AMERICA, 27 Jul 2015
Jenna McLaughlin – The Intercept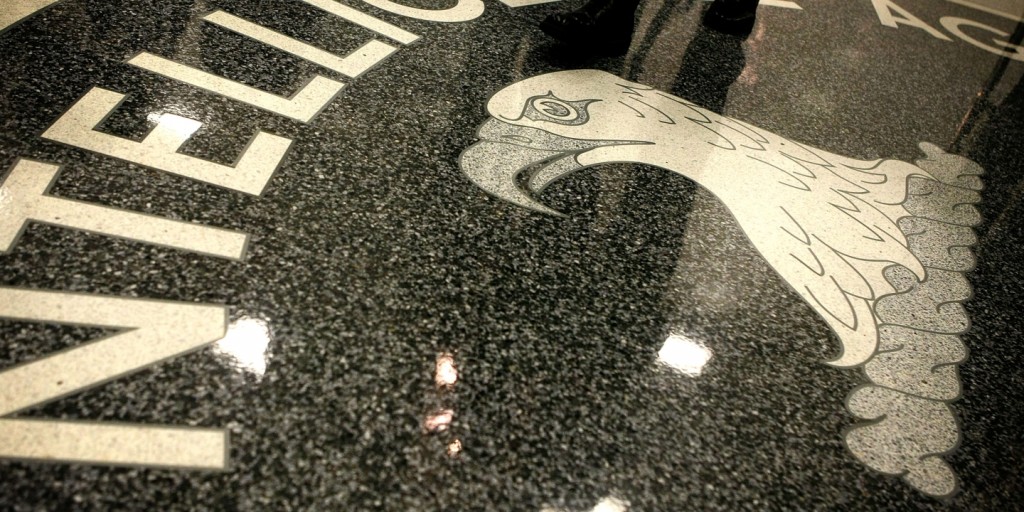 A new report, in addition to the one disclosed by James Risen of the New York Times on Friday [10 Jul 2015] tells in greater detail than ever before the story of how members of the American Psychological Association colluded with the CIA when it came to the application of brutal interrogation techniques.
The report describes how repeated expressions of concern from within the CIA itself that psychologists had no place in the abusive treatment of detainees were brushed aside by leaders of what was supposed to be a highly ethical professional association. Psychologists with close ties to the CIA, in some cases even involving financial relationships, cited national security as the reason to ignore their fundamental oaths to do no harm.
As one example, when the CIA asked Melvin Gravitz, a long-time APA governance member and former CIA contractor, to weigh in on whether or not it was ethical for psychologists to participate in torturous interrogations in early 2003, he concluded that it was fine because ethics need to be "flexible" in the face of national security.
The report details Gravitz's response, in a February 13, 2003 e-mail titled "Ethical Considerations in the Utilization of Psychologists in the Interrogation Process."
Recently, some questions have been raised regarding the ethical implications of psychologists applying their skills by assisting in the interrogation process of certain persons who have been detained in the currently ongoing world-wide war against terrorism. . . .
The following comments are based upon a review of the principles of the Ethical Code as they may be relevant to certain psychological services rendered by Agency staff psychologists and contractors, all of whom are required by regulation to be licensed.622 In the interrogation of detainees, such services may include (1) acting as a consultant to officers who design and conduct interrogations, (2) acting as observers but not actually participating in the interrogations, and (3) participating in the interrogation process themselves.
The authors of the report write that "Gravitz identified a number of ethical standards that might be relevant to psychologists' involvement in interrogations, including conflicts between ethics and law (Standard 1.02), conflicts between ethics and organizational demands (Standard 1.03), management of alleged or possible ethical violations, boundaries of competence, providing services in emergencies (Standard 2.02), bases for professional judgments (Standard 2.04),624 and cooperation with other professionals."
Nevertheless, Gravitz concluded:
While the APA Ethics Code focuses primarily on concern for the individual (i.e., client or patient), it also recognizes that the psychologist has an obligation to the group of individuals, such as the Nation. The Ethics Code is in its essence a set of aspirations and guidelines, and these must be flexibly applied to the circumstances at hand.
The complaint Gravitz was asked to address was raised by the head of the CIA's Office of Medical Services, Terrence DeMay, in late 2002, very early in the "enhanced interrogation program."
DeMay was not the only naysayer. Multiple CIA officers questioned the morality of involving psychologists in the interrogations over the course of several years.
CIA psychologist Kirk Hubbard sent an inquiry in March 2004 to the APA Ethics Office, writing in an e-mail to the office's director that his staff had "been discussing a problem that is experienced by both psychiatrists and psychologists alike…both specialties are being asked to provided consultation to law enforcement, the military, and other organizations that have a role in  national security," he wrote. "Unfortunately, some of what they are asked to do runs counter to [their] code of ethics."
Andy Morgan, the CIA psychiatrist who first raised the issue with Hubbard, told the authors of the report that he was worried mental health professionals were being misled about their roles in interrogations. He said psychologists he knew working in Guantanamo Bay were "placed in roles that were different from what they had been told before deployment," according to the report. He told the report's authors he was worried psychologists might start becoming interrogators themselves.
Morgan's concerns were dismissed by APA members who insisted that "the code" of ethics does not extend to matters of national security.
When CIA psychologist Kirk Kennedy also raised concerns that psychologists were involved in abusive tactics without scientific evidence of their effectiveness, his complaint was "received poorly," according to a footnote in the report, and he decided to transfer out of the operational assessment division.
The new report was commissioned by the APA's board, and was the result of an investigation led by David Hoffman, a lawyer with the firm Sidley Austin.
CIA torture techniques, which it called "enhanced interrogation," included waterboarding, sleep deprivation, and other egregious practices, most extensively detailed in the Senate Intelligence Committee's December 2014 "torture report." The APA shielded the program, and enjoyed a "harmonious working relationship" that brought them money and media attention, according to the new report.
"The military and CIA's insensitivity to professional medical and psychological ethics continues to this day," says Katherine Hawkins, national security fellow at OpenTheGovernment.org told The Intercept.  "If the medical and psychological community wants to make real amends for clinicians' role in the torture program, they should put serious pressure on the U.S. government to change this."
_______________________________
Contact the author: jenna.mclaughlin@​theintercept.com
This post is from our blog: Unofficial Sources.
Go to Original – firstlook.org
DISCLAIMER: The statements, views and opinions expressed in pieces republished here are solely those of the authors and do not necessarily represent those of TMS. In accordance with title 17 U.S.C. section 107, this material is distributed without profit to those who have expressed a prior interest in receiving the included information for research and educational purposes. TMS has no affiliation whatsoever with the originator of this article nor is TMS endorsed or sponsored by the originator. "GO TO ORIGINAL" links are provided as a convenience to our readers and allow for verification of authenticity. However, as originating pages are often updated by their originating host sites, the versions posted may not match the versions our readers view when clicking the "GO TO ORIGINAL" links. This site contains copyrighted material the use of which has not always been specifically authorized by the copyright owner. We are making such material available in our efforts to advance understanding of environmental, political, human rights, economic, democracy, scientific, and social justice issues, etc. We believe this constitutes a 'fair use' of any such copyrighted material as provided for in section 107 of the US Copyright Law. In accordance with Title 17 U.S.C. Section 107, the material on this site is distributed without profit to those who have expressed a prior interest in receiving the included information for research and educational purposes. For more information go to: http://www.law.cornell.edu/uscode/17/107.shtml. If you wish to use copyrighted material from this site for purposes of your own that go beyond 'fair use', you must obtain permission from the copyright owner.
One Response to "For American Psychological Association, National Security Trumped Torture Concerns"