World Leaders Agree to Historic Global Climate Agreement
ENVIRONMENT, 14 Dec 2015
Stefanie Spear, EcoWatch – TRANSCEND Media Service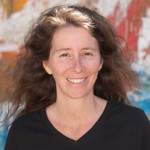 12 Dec 2015 – World leaders from 195 countries adopted an historic international climate accord Saturday [12 Dec] in Paris. The 31-page pact, which comes after two weeks of negotiations at the COP21 climate summit, is the first-ever agreement that commits almost every country in the world to fight climate change.
PRESS RELEASE – 195 nations set path to keep temperature rise below 2°C https://t.co/84QyKq2sbp #ParisAgreement pic.twitter.com/WTihJdvU13

— UN Climate Action (@UNFCCC) December 12, 2015
Though the deal does not have binding language, a mechanism to force countries to cut greenhouse gases emissions as promised or provide money for developing nations to cope with the effects of a warming world, leaders and the environmental movement lauded the United Nations agreement as having the potential to stave off the worst expected effects of global warming and a turning point away from fossil fuels.
The deal includes an agreement to limit global warming to below 2 degrees Celsius, with an aim of 1.5 degrees, to achieve climate "neutrality," which requires phasing out fossil fuels soon after mid-century.
According to the United Nations Environmental Programme Executive Director Achim Steiner:
"The Paris Agreement is probably the most important international agreement in history. Nations of the world have underlined that climate change is a threat to the security and prosperity of all societies, and can only be addressed through unity of purpose. A sustainable future benefits all of humanity.
"This agreement is a testament to the ability of our societies to set aside differences and confront collective challenges for the global good. Importantly, the agreement has provisions to protect the most vulnerable. Fairness and equity are at the heart of this accord.
"Governments have sent a signal to the private sector that the momentum toward sustainability cannot be stopped. This is what the world needed to see.
"Above all, we have given future generations hope instead of doom and gloom.
"Now that negotiations have concluded, our work continues. We must focus on implementing the solutions that drive an inclusive green economy, including renewable energy, green finance initiatives, and sustainability in transport, construction and other sectors.
"However, in the days after Paris, we can reflect on the incredible progress we've made in only 23 short years. This is progress through compromise that the entire world can celebrate. Climate change creates enormous problems for our planet. But by bringing the world together it has driven cooperation and collective action on a scale few would have imagined possible a year ago.
"I congratulate Executive Secretary Christiana Figueres, Minister Fabius, all governments and civil society for their hard work, determination, and commitment to a future that puts the planet and its peoples first."
Former Vice President of the U.S. and chairman of The Climate Reality Project, Al Gore, who participated in many events at COP21, said, "Today, the nations of the world concluded a bold and historic agreement, clearly demonstrating that the global community is speaking with one voice to solve the climate crisis. Years from now, our grandchildren will reflect on humanity's moral courage to solve the climate crisis and they will look to December 12, 2015, as the day when the community of nations finally made the decision to act."
Today, the nations of the world concluded a bold and historic agreement. https://t.co/ysgJAccObh #COP21

— Al Gore (@algore) December 12, 2015
Though today is certainly historic, Executive Director of Greenpeace International, Kumi Naidoo, points out that "this deal alone won't dig us out the hole we're in, but it makes the sides less steep. The deal sets out the objective of limiting temperature rises to 1.5 degrees, but the emissions targets on the table take us closer to 3 degrees," he added. "That's a critical problem, but it's one with a solution. Renewable energy is already doing heavy-lifting across the globe, but now its moment must come. It's the only technology mentioned in the Paris Agreement. There's a yawning gap in this deal, but it can be bridged by clean technology. We're in a race between the roll-out of renewables and rising temperatures, and the Paris Agreement could give renewables a vital boost. The wheel of climate action turns slowly, but in Paris it has turned."
We have a climate deal at #COP21, but it's what happens next that matters. #ParisAgreement https://t.co/snrSFpQNIm pic.twitter.com/zFxNpaZZMj

— Greenpeace USA (@greenpeaceusa) December 12, 2015
Michael Brune, executive director of the Sierra Club, agrees.  "The Paris agreement is a turning point for humanity. For the first time in history, the global community agreed to action that sets the foundation to help prevent the worst consequences of the climate crisis while embracing the opportunity to exponentially grow our clean energy economy.
#COP21 final – good news – 1st agreement ever where every country commits to peak/lower carbon pollution. Every nation has a role to play.

— Michael Brune (@bruneski) December 12, 2015
"Paris marks the beginning and not the end of the work that must be done. In a dramatic step forward, countries have agreed to pursue efforts to limit warming to below 1.5 degrees Celsius, and are now compelled to develop increasingly ambitious plans to stay within that boundary. Additionally, we now have strong transparency and accountability mechanisms, as well as robust climate financing for developing countries, that builds undeniable momentum towards a just society that is powered by clean energy."
Bill McKibben, co-founder 350.org, finds comfort that "every government seems now to recognize that the fossil fuel era must end and soon," but he warns that "the power of the fossil fuel industry is reflected in the text, which drags out the transition so far that endless climate damage will be done." He believes that "pace is the crucial question now" and that "activists must redouble efforts to weaken that industry." He believe that this agreement won't "save the planet but it may have saved the chance of saving the planet."
And the gavel falls on @cop21. Now the work to hold them to their promises begins. 1.5? Game on.

— Bill McKibben (@billmckibben) December 12, 2015
He feels that "if followed to the letter, the agreement leaves far too many people exposed to the violence of rising seas, stronger storms and deeper drought. It leaves too many loopholes to avoid serious action­—despite the heroic efforts from leaders of vulnerable nations and communities who fought for a deal in line with science."
Though many feel it is a time to celebrate, Corporate Accountability International points out that "the Paris Agreement is not nearly enough for those whose lives are in peril from the climate crisis today. If governments are serious about taking the action necessary to limit warming to at least 1.5 degrees, it cannot do so with big polluters in the room. Movements have proved time and time again that when people unite around something and demand action, systemic change is possible. Now is the time to demand our leaders kick big polluters out of climate policy. The future of our world truly hangs in the balance."
Sir Richard Branson, who presented the award for the top sustainability solution at the World Climate Summit Sunday in Paris, summed it up nicely in this tweet:
We have opportunity to build new economy & business is poised to help make it happen https://t.co/SkmDHJDVNJ #COP21 pic.twitter.com/3UQTBOqGbR

— Richard Branson (@richardbranson) December 12, 2015
____________________________________
MORE:
10,000+ Took to the Streets in Paris Pledging Escalated Actions in the Fight for Climate Justice
7 Ways the Outcome of Paris Climate Talks Will Impact Your Day-to-Day Life
How World Leaders Can Solve Global Warming With Regenerative Farming
Stefanie is founder and CEO of EcoWatch. She has been publishing environmental news for more than 25 years. She is dedicated to publishing news that educates and motivates readers to become engaged in their community, adopt sustainable practices and support strong environmental policy to protect human health and the environment. Stefanie is president of Expedite Renewable Energy, a consultancy company that works with local businesses interested in investing in solar and wind projects. She works on energy policy on the local, state and federal level. She is on the advisory board for Lake Erie Waterkeeper and GreenCityBlueLake Institute.
DISCLAIMER: The statements, views and opinions expressed in pieces republished here are solely those of the authors and do not necessarily represent those of TMS. In accordance with title 17 U.S.C. section 107, this material is distributed without profit to those who have expressed a prior interest in receiving the included information for research and educational purposes. TMS has no affiliation whatsoever with the originator of this article nor is TMS endorsed or sponsored by the originator. "GO TO ORIGINAL" links are provided as a convenience to our readers and allow for verification of authenticity. However, as originating pages are often updated by their originating host sites, the versions posted may not match the versions our readers view when clicking the "GO TO ORIGINAL" links. This site contains copyrighted material the use of which has not always been specifically authorized by the copyright owner. We are making such material available in our efforts to advance understanding of environmental, political, human rights, economic, democracy, scientific, and social justice issues, etc. We believe this constitutes a 'fair use' of any such copyrighted material as provided for in section 107 of the US Copyright Law. In accordance with Title 17 U.S.C. Section 107, the material on this site is distributed without profit to those who have expressed a prior interest in receiving the included information for research and educational purposes. For more information go to: http://www.law.cornell.edu/uscode/17/107.shtml. If you wish to use copyrighted material from this site for purposes of your own that go beyond 'fair use', you must obtain permission from the copyright owner.