(Italiano, English, Français) In morte, in death, dans la mort: Nanni Salio [TRANSCEND Member]
OBITUARIES, 8 Feb 2016
Centro Studi Sereno Regis – TRANSCEND Media Service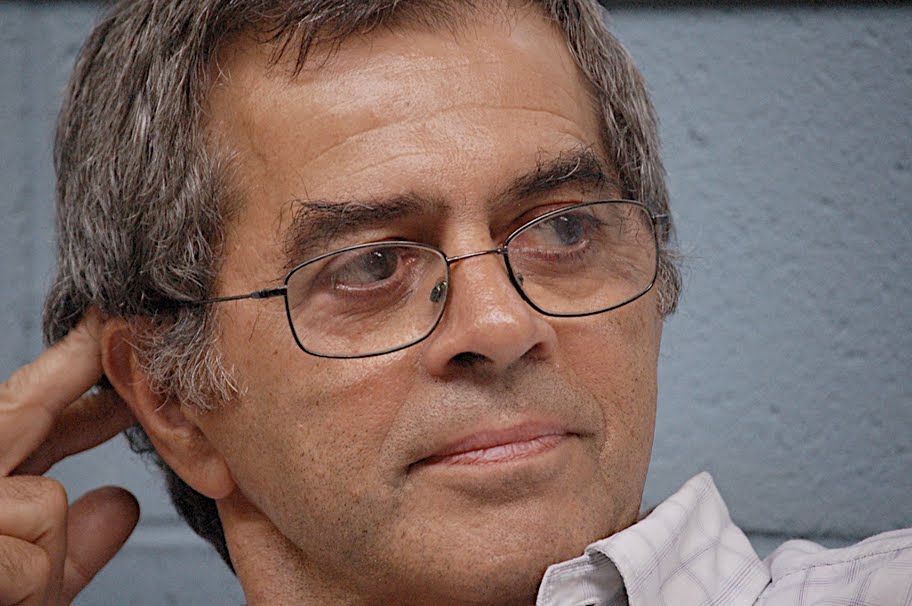 ITALIAN
2 febbraio 2016 – Gli amici e le amiche del Centro Studi Sereno Regis di Torino comunicano addolorati la perdita del loro Presidente, Nanni Salio, avvenuta nella tarda serata di ieri, lunedì 1 febbraio 2016. Per tanti anni è stato infaticabile sostenitore della nonviolenza espressa in tutte le sue forme: dalla riflessione teorica alle manifestazioni di protesta contro la guerra, dalla raccolta di testi e documenti all'avvio di iniziative per la pace: convegni, proiezioni di film, incontri con testimoni…
Nanni è stato testimone di pace nei confronti di tutti e di tutte coloro che lo hanno incontrato: al Centro Studi o in occasione delle sue infaticabili visite presso gruppi e associazioni, in Italia e a livello internazionale.
Per chi lo ha conosciuto, al di là dell'ammirazione e del rispetto per la sua enorme preparazione teorica e per la sua coerenza, testimoniata in tante occasioni, resta nel cuore il calore della sua umanità, della sua modestia, della sua attenzione per tutte e tutti. Il gruppo di persone che hanno avuto la fortuna di essergli vicine, nel Centro Studi Sereno Regis, condivide un senso di gratitudine per l'accoglienza, il sorriso schivo, l'ascolto profondo con cui Nanni si è sempre rivolto a ciascuno e ciascuna, e anche per la sua fiducia incrollabile nella scelta della nonviolenza, nelle sue forme molteplici e creative, come possibilità privilegiata per vivere la propria vita e per operare nella collettività.
ENGLISH
The friends of Centro Studi Sereno Regis convey the sorrowful news of their President Nanni Salio's demise, that happened late evening, on monday 1st February 2016. For so many years he has been a tireless messenger of nonviolence in its different aspects: from the theoretical insight to the public demonstrations against war, from the collection of books and documents to the setup of peace initiatives: conventions, film show, meetings…
Nanni has been a model peace follower for every person who met him either at Centro Studi or during his tireless visits to many groups and associations, both in Italy and abroad.
Whoever knew him – beyond the admiration and respect for his vast learning and his coherence – retains in his/her heart the warmth of Nanni's compassion, modesty and care for all. The people who were lucky enough to work close to him at Centro Studi Sereno Regis express their gratitude for the warm welcome, the gentle smile and the deep listening Nanni used with all of them. They are also grateful for his strong confidence in nonviolence, in its different and creative forms, to be conceived as a real chance – a sort of freedom – to live our own lives and to be of service to the community.
FRANÇAIS
Les amis du Centre Etudes Sereno Regis de Turin nous annoncent avec beaucoup de peine la perte de leur Président Nanni Salio le 1er Février ici 2016 qui pendant très longtemps a été un infatigable défenseur de la nonviolence sous toutes ses formes : de la réflexion théorique aux manifestations contre la guerre, de la récolte de textes et documents à l'organisation d'initiatives pour la paix : congrès, projections de film, rencontres avec des témoins etc.
Nanni a été un garant de la paix envers tous ceux qui l'ont rencontré : au Centre Etudes ou à l'occasion de ses nombreuses visites auprès de groupes et d'associations, en Italie ou à l'étranger.
Ceux qui l'ont connu, au delà de l'admiration et du respect pour sa grande préparation théorique et pour sa cohérence, témoigné en plusieurs occasions, ils retiennent sa chaleur humaine, sa modestie et son attention envers tout le monde. Les personnes qui ont eu la chance d'être auprès de lui au Centre Etudes Sereno Regis partagent un sens de gratitude pour son accueil, pour son sourire réservé, son écoute avec lequel Nanni s'est toujours adressé à chacun, et également pour sa confiance vis à vis de la nonviolence comme possibilité privilégié pour vivre sa propre vie et pour agir dans la collectivité.
___________________________________
Prof. Nanni Salio è stato membro della Rete TRANSCEND per la Pace, Sviluppo e Ambiente e Direttore del Centro Studi Sereno Regis a Torino.
Prof. Nanni Salio was a member of the TRANSCEND Network for Peace, Development and Environment and Director of the Centro Studi Sereno Regis in Torino, Italy.
Prof. Nanni Salio était un membre du Réseau TRANSCEND pour la paix, le développement et l'environnement et Directeur du Centro Studi Sereno Regis à Turin, en Italie.
Go to Original – serenoregis.org
DISCLAIMER: In accordance with title 17 U.S.C. section 107, this material is distributed without profit to those who have expressed a prior interest in receiving the included information for research and educational purposes. TMS has no affiliation whatsoever with the originator of this article nor is TMS endorsed or sponsored by the originator. "GO TO ORIGINAL" links are provided as a convenience to our readers and allow for verification of authenticity. However, as originating pages are often updated by their originating host sites, the versions posted may not match the versions our readers view when clicking the "GO TO ORIGINAL" links. This site contains copyrighted material the use of which has not always been specifically authorized by the copyright owner. We are making such material available in our efforts to advance understanding of environmental, political, human rights, economic, democracy, scientific, and social justice issues, etc. We believe this constitutes a 'fair use' of any such copyrighted material as provided for in section 107 of the US Copyright Law. In accordance with Title 17 U.S.C. Section 107, the material on this site is distributed without profit to those who have expressed a prior interest in receiving the included information for research and educational purposes. For more information go to: http://www.law.cornell.edu/uscode/17/107.shtml. If you wish to use copyrighted material from this site for purposes of your own that go beyond 'fair use', you must obtain permission from the copyright owner.