(Castellano) Europa a Turquía: Tome mis iraquíes y deme algunos sirios
ORIGINAL LANGUAGES, 14 Mar 2016
Baher Kamal – Inter Press Service-IPS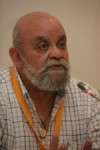 8 mar 2016 – En otra violación de las leyes internacionales y sus propios valores humanos, 28 países europeos acaban de acordar con Turquía abrir un nuevo "bazar" de refugiados, esta vez utilizando el viejo sistema de trueque: iraquíes y afganos a cambio de sirios y algo de dinero.
Los gobernantes de los 28 estados miembros de la Unión Europea (UE) se reunieron el lunes 7 en Bruselas con el primer ministro de Turquía, Ahmet Davutoğlu, para negociar un nuevo arreglo para los refugiados.
Según el borrador de este acuerdo, la UE enviara de vuelta a Turquía a todos los refugiados iraquíes y afganos que hubieran llegado o pudieran llegar a sus territorios desde  los campos de refugiados de ese país, a cambio de llevarse algunos de los cientos de miles de sirios que están atrapados allí.
Este intercambio de seres humanos incluye el pago a Ankara de 3.000 millones de euros en tres años -que se añaden a otros 3.000 millones de euros (3. 300 millones de dólares) ofrecidos a Turquía noviembre-, y la promesa de facilitar la entrada de ciudadanos turcos al bloque, aderezado con la retórica habitual de considerar un posible ingreso de Turquía al club europeo.
Satisfecho al parecer con el nuevo acuerdo, Davutoğlu se comprometió a abordar el drama del tráfico ilegal e personas.
"Con estas nuevas propuestas, nuestro objetivo es rescatar a los refugiados, disuadir a los que abusan y explotan su situación, y encontrar una nueva era en las relaciones entre Turquía y la UE", afirmó.
No suena mal a los oídos, tanto europeos como turcos, de no ser por la flagrante ausencia del factor de derechos humanos.
Ningún lugar a donde ir
Actualmente, los refugiados que huyen de los conflictos armados en Afganistán e Iraq -dos países que fueron invadidos por coaliciones militares encabezadas por Estados Unidos y países europeos- representan menos de un tercio de todos los que se dirigen a Europa escapándose de las guerras en curso en el llamado "Gran Medio Oriente".
IPS habló con un exfuncionario de la Agencia Española de Cooperación Internacional, que depende del Ministerio de Asuntos Exteriores. "Europa ha ido traicionando sus propios valores fundamentales por el tratamiento del drama humano de los refugiados en un estilo tan mercantilista", dijo bajo condición de anonimato.
"Nosotros (los europeos) vamos a todas partes criticando y denunciando la falta de democracia y derechos humanos en tantos otros países… Ahora estos mismos países pueden perfectamente culparnos por nuestra hipocresía flagrante… todo esto es una vergüenza", agregó.
La decisión de la UE de abrir esta nuevo "bazar" de refugiados culmina una serie de medidas contradictorias que sus 28 países miembros han ido tomando desde el pasado verano boreal.
Presionado aparentemente por la conmoción de la imagen del cadáver de Aylan, el niño sirio de tres años, que las olas arrojaron en la costa de Turquía, en un primer momento, el bloque europeo optó por lanzar una especie de subasta humanitaria a través del cual los estados miembros acogerían a cerca de un millón de refugiados. Alemania obtuvo el mayor lote.
También acordaron pagar a cada estado miembro unos 6.000 euros por cada refugiado acogido.
Pese a ello, los 28 países de la UE han aceptado a menos de 500 refugiados en sus territorios durante los últimos seis meses.
Mientras tanto, al flujo de 4,5 millones de sirios, que en su mayoría sobreviven en un estado de agonía en precarios campos improvisados ​en Líbano, Jordania y Turquía, se sumaron casi un cuarto de millón de iraquíes y afganos que huyen de largos años de derramamiento de sangre en esos países, herencia de la invasión militar.
Turquía alberga en la actualidad a alrededor de tres millones de refugiados, de los cuales unos 360.000 sirios solicitaron asilo en países de la UE el año pasado.
En este contexto, casi un millón de refugiados han estado navegando durante los últimos nueve meses desde Turquía a Grecia a bordo frágiles embarcaciones y a merced de traficantes de seres humanos, con la esperanza de continuar hacia otros estados europeos.
Se estima que hasta 2.000 refugiados llegan a las costas griegas todos los días, la mayoría de ellos de Siria, así como Irak y Afganistán.
No hay necesidad de comentar las trágicas escenas de cadáveres de los refugiados flotando en las aguas del mar Mediterráneo, ni las imágenes de los bebés que se aferran a sus madres, de los niños que lloran de miedo a lo desconocido, por no hablar de los huérfanos abandonados en las orillas después de que sus padres se ahogaron en sus intentos de cruzar las aguas turbulentas.
Todo el mundo ha estado observando estas tragedias todos los días en sus televisores.
¿Qué pasó con los innumerables tratados internacionales sobre derechos humanos, los derechos de asilo, de los refugiados, de los migrantes y de los niños que los europeos han ido promoviendo y defendiendo? ¿Se trata solo de propuestas para sus discursos públicos?
____________________________________
Baher Kamal, periodista laico de origen egipcio y nacionalidad española, es el fundador y editor de Human Wrongs Watch. Defensor de la coexistencia pacífica entre los humanos en armonía con la Naturaleza, Kamal reúne una experiencia profesional de más de 43 años, cubriendo prácticamente todas las funciones periodísticas en diarios y agencias nacionales e internacionales.
Editado por Estrella Gutiérrez
Go to Original – ipsnoticias.net
DISCLAIMER: The statements, views and opinions expressed in pieces republished here are solely those of the authors and do not necessarily represent those of TMS. In accordance with title 17 U.S.C. section 107, this material is distributed without profit to those who have expressed a prior interest in receiving the included information for research and educational purposes. TMS has no affiliation whatsoever with the originator of this article nor is TMS endorsed or sponsored by the originator. "GO TO ORIGINAL" links are provided as a convenience to our readers and allow for verification of authenticity. However, as originating pages are often updated by their originating host sites, the versions posted may not match the versions our readers view when clicking the "GO TO ORIGINAL" links. This site contains copyrighted material the use of which has not always been specifically authorized by the copyright owner. We are making such material available in our efforts to advance understanding of environmental, political, human rights, economic, democracy, scientific, and social justice issues, etc. We believe this constitutes a 'fair use' of any such copyrighted material as provided for in section 107 of the US Copyright Law. In accordance with Title 17 U.S.C. Section 107, the material on this site is distributed without profit to those who have expressed a prior interest in receiving the included information for research and educational purposes. For more information go to: http://www.law.cornell.edu/uscode/17/107.shtml. If you wish to use copyrighted material from this site for purposes of your own that go beyond 'fair use', you must obtain permission from the copyright owner.