19th World Congress of the International Association of Educators for World Peace
ANNOUNCEMENTS, 2 May 2016
Surya Nath Prasad, Ph. D. - TRANSCEND Media Service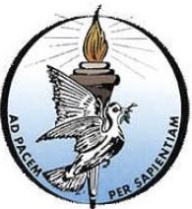 (Peace Education for Mitigating Violence, Terrorism and Insurgency for Sustainable Peace)
(On the Auspicious Occasion of the 71st Foundation Day of United Nations)
Organized by INTERNATIONAL ASSOCIATION OF EDUCATORS FOR WORLD PEACE, NGO of the UN (ECOSOC)
In collaboration with GOKHALE EDUCATIONAL SOCIETY'S, H.P.T. ARTS AND R.Y.K. SCIENCE COLLEGE & S.M.R.K.-B.K.-A.K. MAHILA MAHAVIDYALAYA, NASHIK, MAHARASHTRA, INDIA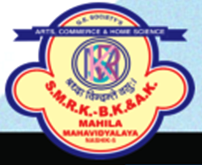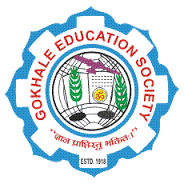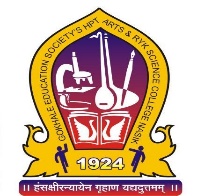 Venue: G.E. Society's Campus, S.M.R.K.-B.K.-A.K. Mahila Mahavidyalaya, Prin. T.A. Kulkarni Vidyanagar, Nashik-422005, Maharashtra, India
Dates: 24-25-26 October 2016
Dear Academicians/Educational Administrators/Researchers/Executives and Officials
Greetings from IAEWP
We are pleased to introduce the International Association of Educators for World Peace (IAEWP) as a not-for-profit, non political and a non-governmental organization geared towards the attainment of international understanding and world peace through education. It operates as an NGO under the mandate of the United Nations having more than 100 Chapters established throughout the world. In 1973, the association became a non-governmental organization for both the UN & Economic and Social council (ECOSOC). It also became a part of the UN Department of Public Information (UNDPI) and it was officially linked with UNICEF and UN Conference on Environmental Development (UNCED). In 1987, The UN Secretary General Javier Perez de Cuellar designated IAEWP as a messenger of peace for the world on behalf of the UN General Assembly in recognition of the significant contributions made to the peace programme and for achieving the objectives of the 1986 International Year of Peace.
The purpose of the IAEWP is to contribute to the improvement of the man's ability to live in peace, to educate world citizens for peaceful co-existence and cooperation so that all people may have free access to accrue the benefits of science and civilization. The aim of the philosophy is to create a sort of action that will move all nations on the pathway of peace with a firm belief and confidence to achieve Global Harmony. The International Association of Educators for World Peace (IAEWP) urges the creation of a new breed of scientists, philosophers, parents, students, educators, and especially leaders who are inspired with the Vision for Restoring World Peace.
Thus the Mandate is guided by four Overarching Principles:
Promoting International Understanding and World Peace through Education;

Protecting the Environment to Preserve World Peace by avoiding 'Resource Wars';

Safe Guarding Human Rights and

To Encourage Peace Talks between different Groups and Religions in the Region.
From this perspective, during the Gokhale Education Society's Twenty Five Months Centenary Celebration Programme (April 2016- April 2018), IAEWP in collaboration with Gokhale Education Society's H.P.T. Arts and R.Y.K. Science College and S.M.R.K.-B.K.-A.K. Mahila Mahavidyalaya, Nashik is organizing the 19th World Congress on "Peace Education for Good Governance and Non-Violence" on October 24-26, 2016. This World Congress at Kumbh Nagari, Nashik coincides with the 150th Birth Anniversary Year of Namdar Gopal Krishna Gokhale (Guru of Mahatma Gandhi).
ABOUT GOKHALE EDUCATION SOCIETY
Drawing inspiration from the Great Patriot, Statesman, Thinker, Educationist Namdar Gopal Krishna Gokhale, Late Prin,. T.A. Kulkarni founded the Gokhale Education Society in 1918 by starting a school. Perhaps it is the only society in the Maharashtra State managed by Teachers. The Society runs a network of Schools, Colleges and Research Institutes at a number of places thus occupying an important place on the educational map of Maharashtra. It has a long standing reputation of more than nine decades for providing quality education thereby setting an example of Center for Excellence and Applied Education. Under the able leadership of Prin. S.B. Pandit and Sir Dr. M.S. Gosavi, Gokhale Education Society, Nashik has emerged as a Reputed and Leading Educational Institute in India.
ABOUT THE HOST COLLEGES
H.P.T. ARTS AND R.Y.K. SCIENCE COLLEGE
Situated on a magnificent campus admeasuring 40 acres in the heart of Nashik city, HPT Arts and RYK Science College has completed ninety two glorious years of academic excellence. The college has grown into leading centre of Higher Education and Research where emphasis has always been on Quality, Culture and Discipline. In the faculties of Arts and Science the college provides educational facilities from Standard XI to Ph.D. In recent years a number of innovative and non conventional courses have also been instituted by the college. A host of student-centric activities are organised annually for the Holistic Personality Development of the Students.
Dnyanpeeth Award winner, Eminent Writer and Poet, V.V. Shirwadkar alias, Kusumagraj, was an alumnus of the college and the renowned Dramatist Vasant Kanetkar was a Professor in this college for 25 years. Being the first moffusil college, outside the then Bombay Presidency; since 1924, the college has played a significant role in the development of cultural, social and political life of Nashik city. Today, HPT Arts and RYK Science College is a renowned brand name for Quality Education in North Maharashtra.
S.M.R.K.-B.K.-A.K. MAHILA MAHAVIDYALAYA
The college, affiliated to the S.N.D.T. Women's University, Mumbai, has a 30 years standing in the field of Quality Education for Women. A pioneering Women's College in the North Maharashtra, the College has an inter disciplinary approach towards Quality Education. With a Mission to Empower Women through Quality Education, the College has been developing multifaceted women citizens. Skill-based innovative programmes are designed which help develop creativity among the students.
With the infrastructure in line with the need of the hour, the institution provides a Value Based Learning Environment. The institute has been instrumental in promoting research. The wide spectrum of programmes with unique features has resulted in well qualified specialized members of the staff. A host of extension activities through units like N.S.S., Nature club etc. and the commitment towards the community services to help, serve, teach and learn is carried out by the staff and students. Having an easy access to the rural community, the curriculum extension interface is developed very strongly. SMRK-BK-AK Mahila Mahavidyalaya is known to facilitate Socially and Educationally deprived girl students.
The Conference Organizing Committee is honored to host this Conference and takes immense pleasure in inviting the esteemed members from Academia, Administration, Research and Corporate Fraternity to participate in the deliberations by submitting research papers/ articles/ review studies/ case studies on the themes/sub-themes of the 19th World Congress on "Peace Education for Good Governance and Non-Violence" from 24th -26th October, 2016.
WHO SHOULD ATTEND THIS WORLD CONGRESS
Academicians

Educational Administrators

Researchers

Executives and Officials

PG Students
TECHNICAL SESSIONS AND TOPICS
The World Congress will have Four Tracks which are conceptually inter-related. Original Research and Review Papers are solicited from all disciplines on the themes outlined below:
TRACK 1- TOWARDS PEACE, TOLERANCE AND VALUE ORIENTED LIVING
Changing Role of UNO for Sustainable World

Peace Education for Good Governance

Management of Conflicts for Peace

Creating Global-Local Cultures for Peace
TRACK 2- PEACE EDUCATION FOR NON-VIOLENCE
Terrorism and Emerging Conflicts

Gandhian Approach and World Peace

Women and Peace

Peace Education in Schools and Colleges
TRACK 3- PEACE EDUCATION FOR HOLISTIC DEVELOPMENT OF YOUTH
Human Rights Education for Peace

Innovative Practices in Education for Peace

Role of Sports and Yoga for Holistic Health of Youth

Children and World Peace
TRACK 4- PEACE EDUCATION FOR PROSPERITY
Peace Integrated Curriculum

Peace Education for Social and Emotional Health of Society

Environmental Education and Peace

Value Education and Peace

Corporate Social Responsibility and Peace
Any other topic under the above sub theme/tracks
GUIDELINES TO CONTRIBUTORS FOR 19th WORLD CONGRESS OF IAEWP
PAPERS/CASE STUDIES
Full length paper not more than 3000 words should be sent latest by 27th August 2016, Notification of the acceptance of the paper will be by 15th September 2016. All papers will be evaluated by experts through a double blind review process. Each contributor is required to submit double spaced hard copy of full paper (along with CD) and an abstract of 300 words in MS Word format. Times Roman characters should be followed with 12 point font size and 1.5 line spacing. The page set up should be in A4 size with 1" margin on all sides, References, Tables and Graphs should be according to APA standard format.
The participants are requested to forward the abstract and full paper mentioning the relevant track via soft copy on smrkbkakmm@rediffmail.com The hard copy along with the CD of the full abstract and full paper should be sent in the MS word format at the following address. S.M.R.K.-B.K.-A.K. Mahila Mahavidyalaya, Prin. T.A. Kulkarni Vidyanagar, Nashik-422005, Maharashtra, India. Tel: +91 253 2579949, Fax: 0253 2314819
Final paper submission must accompany a certificate by the author(s) that the paper is an original piece of work and has neither been published nor submitted for publication elsewhere. The cover page of the paper should contain (1) Title of paper (2) Track in which paper to be included (3) Name of author(s) with their designation and professional affiliation (4) Complete postal address with their email ID and contact number.
Paper presentation will take place in concurrent sessions and the full length paper will be published in the Conference proceedings with ISBN. LCD Projector and Laptop will be provided for the presentation.
PAPERS PRESENTED IN ABSENTIA
A contributor who cannot come to Nashik to attend the conference but wishes to present the paper is encouraged to submit the paper in absentia as per the above mentioned schedule. The Paper presented in absentia will be eligible for inclusion in the conference proceedings and will be awarded a certificate for presentation. (A processing fee of Rs.500 in addition to the registration fee has to be paid for each paper presented in absentia)
ATTENDENCE CERTIFICATE AND REGISTRATION RULES
An attendance certificate will be given only if one registers himself/herself as a delegate and pays the registration fees.

In case of multi authors, desirous of certificates, all authors will have to separately register themselves.

A single author presenting multiple papers should register for each paper if all papers are accepted.

No TA/DA will be paid to any delegate coming to participate in the conference.
REGISTRATION FEES
All participants have to register themselves with the required registration fees well in advance as per the conference schedule.
Registration fees includes: Conference Kit, Conference Proceedings, Lunch, High Tea
(It does not include Hotel Accommodation and Airport or Railway Station Transfers)
| | | |
| --- | --- | --- |
| Category | Till 1st October 2016 | After 1st October 2016 |
| Indian Delegates | INR 3000 (Without accommodation) | INR 3500 (Without accommodation) |
| Indian Corporate | INR 4000 (Without accommodation) | INR 4500 (Without accommodation) |
| Foreign Delegates | USD 100 (Without accommodation) | USD 120 (Without accommodation) |
Registration Fee through Demand Draft/ Online Bank Transfer
The registration fee can be paid through:
DD drawn in favor of 'The Principal, SMRK-AK-BK Mahila Mahavidyalaya' and sent to us by Speed Post/Courier along with filled registration form to the Conference Secretary,
Online Bank Transfer (NEFT) or cash deposits in any CBS branch of Bank of Maharashtra-
Details of Account:
Account Name : 19th World Congress of IEAWP of UN (ECOSOC)

Bank Name and Branch : Bank of Maharashtra, College Campus Branch,
Nashik-422005
Account Number : 60235793765

Type of Account : Current Account

IFSC Code : MAHB0000214

MICR Code : 42201400
ACCOMPANYING PERSONS/ FAMILY MEMBERS
Accompanying persons and family members will be charged INR 3000 (as per the fee applicable for Indian Delegates) and USD 100 (for foreign delegates) each. They will not be allowed at the conference venue without paying the registration fee.
ABOUT NASHIK (THE KUMBH NAGARI)
Nashik, situated at a distance of 200 Km from Mumbai (Bombay) as well as Pune, is home to the Kumbh Mela, (A historical fair in India celebrated once in twelve years). It is one of the important cities in North Maharashtra. The river Godavari flows through the city. Ancient Temples and Ghats on the banks of Godavari have made Nashik one of the holiest of holy places for Hindus all over the world. The city has become the center of attraction because of its beautiful surroundings and cool, pleasant, salubrious climate. Nashik thus has an identity of its own due to its mythological, historical, social and cultural importance. The city is vibrant and active on the industrial, political, social and cultural fronts and has been home to Great Personalities and Litterateurs. Nashik is famous for its vineyards growing more than 10,000 tonnes of quality grapes per year, strawberry orchards and floriculture. It is the highest producer for onions which are supplied throughout the country as well as exported. It is "The Wine Capital of India" due to the numerous wineries located within the district (22 wineries, out of a total of 46 wineries throughout India are located in Nashik). The city celebrates international wine festivals, such as the Sula Fest in the harvest season. Nashik is easily accessible by road, by train and by air via Mumbai. Nashik Road Railway Station is one of the major stations on the Central Railway Line.
Places of Interest In and Around Nashik: Shree Kala Ram Mandir, Tapovan, Balaji Temple, Chambhar Caves, Pandav Caves, Shirdi (90 Km), Trimbakeshwar (26 Km)
ACCOMMODATION
Delegates have to arrange for their own accommodation, however, assistance will be provided by the organizers.
Hotel Panchavati Yatri, Hotel Riviera,
Vakilwadi, Nashik Tel: 0253-2571273/74 Mahatma Nagar, Nashik Tel: 0253-2351377
Hotel City Pride, Hotel Emrald Park,
Tilakwadi, Nashik Tel: 0253-2312394/95 Trimbak Road, Nashik Tel: 0253-2580777
Further Assistance for Accommodation
Contact: Dr. Pranav U. Ratnaparkhi, (M) +91 9823016230
IMPORTANT DATES
Full length paper submission : 27th August 2016 :
Notification of acceptance of paper : 15th September 2016
Early Bird Registration : Till 1st October 2016
Conference Deliberation Dates : 24-26 October 2016
REGISTARTION FORM
The Registration Form for attending the Conference is being furnished herewith and may kindly be completed and sent to the Organizers by Speed Post/ Courier along with DD of the required Registration Fees.
INTERNATIONAL CHAIRPERSONS OF THE CONGRESS
Prof. Charles Mercieca, USA Prof. Surya Nath Prasad, INDIA Dr. Nenad Javornik, CROATIA
President, IAEWP Executive Vice President, IAEWP Secretary-General, IAEWP
Professor Emeritus Former Visiting Professor, The Graduate Institute of Peace Studies Former Executive President
Alabama A & M University, USA Kyung Hee University, Republic of Korea Croatian Red Cross, Republic of Croatia
Founder & Editor-in-Chief, Peace Education: An International Journal
Working Chairman of the Congress:
Sir Dr. M. S. Gosavi
Director General and Secretary, Gokhale Education Society, Nashik, Maharashtra, India
State Chancellor of IAEWP for Maharashtra, India
Continental and National Coordinators of the Congress:
Dr. T. Y. S. Lama Gangchen (Italy), Mr. Lee Jon Young (Republic of Korea), Mr. Rajwant Singh Sidhu (UK), Dr. Robert Tafra (Croatia), Dr. Terence Edward Paupp (USA), Dr. Bert Wolfs (Switzerland), Dr. S. S. Varatharajan (Malaysia), Dr. Sergio A. Carranza (El Salvador), Dr. Abrao Razuk Haddad (Brazil), Lic. Juan Pablo Acosta Garcia (Dominican Republic), Dr. Josef de Ubaldo (Philippines), Dr. Taisir Subhi (Jordan), Mr. Samy El-Gindy (Egypt), Dr. Aloise Makouele-Goma (Congo), Dr. Elizabeth Smit (South Africa), Dr. J. C. Eric Germain (Mauritius), Mr. Peter Bentley (Australia), Mr. William V. Thompson (USA), Dr. Leo Semashko (Russia), Dr. David Williams (United Kingdom), Ms Hsiao Lung Ogle (USA), Dr. Michael Whitty (USA), Dr. Nina P. Litvinova (Russia), Dr. Alfonsus Roldan More (Spain), Dr. Dariusz Kwolek (Poland), Rev. Master Dari Wu Hsi-Ming (Taiwan), Prof. Noor Gillan (USA), Dr. Laj Utreja (USA), Prof. Bruce Cook (USA), Mrs. Sushila Chaurasia (India), Prof. Priya Ranjan Trivedi (India)
Local Organizing Committee:
CHIEF PATRON PATRON
Prin. S. B. Pandit Dr. R. J. Gujrathi
President and Chairman, G.E. Society, Nashik Vice Chairman, G.E. Society, Nashik
CONFERENCE SECRETARY
Prin. Dr. Mrs. D. P. Deshpande
Zonal Secretary, Gokhale Education Society, Nashik, Maharashtra, India
CONFERENCE CONVENER
Dr. V. D. Bobade
Associate Professor, HPT Arts and RYK Science College
CONFERENCE COORDINATING MEMBERS
P.M. Deshpande, S.M. Gosavi
Project Director, GES Establishment Director, GES
CORE ORGANISING COMMITTEE
Prin. V.N. Suryawanshi
Principal, HPT Arts and RYK Science College
Dr. S. R. Khandelwal, Prof. Mrs. R. A. S. Singh
Vice Principal, HPT Arts and RYK Science College Vice Principal, HPT Arts and RYK Science College
Dr. L. P. Sharma, Dr. Mrs. K. S. Patil
HOD, Microbiology, HPT Arts and RYK Science College HOD, Textiles Science Department, SMRK-AK College
Dr. A. B. Chaurasia, Dr. Mrs. A. V. Gogate
HOD, Electronics, HPT Arts and RYK Science College HOD, Economics, HPT Arts and RYK Science College
Prof. H. A. Khairnar, Dr. Mrs. V. D. Bhargave
Political Science Department, HPT Arts and RYK Science College HOD, Journalism, HPT Arts and RYK Science College e
Dr. P. U. Ratnaparakhi, Dr. Mrs. U. G. Basarkar
English Department, HPT Arts and RYK Science College Botany Department, HPT Arts and RYK Science College
Dr. N. B. Songirkar, Dr. Mrs. M. P. Petkar
HOD, Commerce Department, SMRK-AK College HOD, Marathi Department, SMRK-AK College
Ar. S. J. Pabari, Dr. Mrs. M. A. Bhakay
Family Resource Department, SMRK-AK College Food Science and Nutrition Department, SMRK-AK College
FOR FURTHER INFORMATION
Dr. V.D. Bobade +91 9970499527
Prof. Mrs. R.A.S. Singh +91 9422255030
_____________________________________________
Dr. Surya Nath Prasad is M. A. (Sociology), M. Ed. (Experimental Education), M. Phil. (Nonviolence and Peace Studies), and Ph. D. (Education). He is a recipient of Honorary D. Lit. (Peace Education) at the hands of Dr. Shankar Dayal Sharma then Former President, Government of India and has taught for three decades as Assistant and Associate Professor of Education in India.  He is Former Visiting Professor of Peace Studies at the Graduate Institute of Peace Studies in Kyung Hee University, Republic of Korea and former President and Currently Executive Vice President of International Association of Educators for World Peace.  Dr. Prasad is recipient of several peace and human rights awards to the cause of peace and peace education. Website of his Journal is: http://www.sites.google.com/site/peaceeducationsnp/ One may reach him at: dr_suryanathprasad@yahoo.co.in.
This article originally appeared on Transcend Media Service (TMS) on 2 May 2016.
Anticopyright: Editorials and articles originated on TMS may be freely reprinted, disseminated, translated and used as background material, provided an acknowledgement and link to the source, TMS: 19th World Congress of the International Association of Educators for World Peace, is included. Thank you.
If you enjoyed this article, please donate to TMS to join the growing list of TMS Supporters.


This work is licensed under a CC BY-NC 4.0 License.