(Castellano) Nueva "caída del muro de Berlín": India y Pakistán entran al Grupo de Shanghái el día del Brexit
ORIGINAL LANGUAGES, 4 Jul 2016
29 junio 2016 – La caída del muro de Berlín en 1989 impuso la unipolaridad geoestratégica de Estados Unidos (EU) y la tóxica globalización financierista, que sembró una descomunal desigualdad local/regional/global, aparejada de un magno desempleo y una austeridad ­asfixiante.
El Brexit, medio siglo después del desregulado y pernicioso thatcherismo y 27 años más tarde a la caída del muro de Berlín, emprende el doloroso trayecto de la desglobalización (http://goo.gl/I0mDXc) que implica cambios geoestratégicos que acentúan la tendencia dinámica de la multipolaridad.
El Brexit constituye la placa tectónica geoestratégica en movimiento que tendrá consecuencias profundas para el nuevo orden global que defino como tripolar entre EU, Rusia y China.
En una visión de corto y mediano plazos, el Brexit equivale a la caída del muro de Berlín.
En una visión de largo plazo, al estilo de Fernand Braudel, el Brexit equivale a un anti-Waterloo: revierte el trayecto ascendente de Gran Bretaña (GB) desde su decisivo triunfo militar hace 201 años en la antigua Bélgica, sede hoy de la dislocada Unión Europea (UE).
Para el editorial del chino Global Times, "el futuro paisaje de la política global es probable que conlleve a cambios mayores, similares a los atestiguados en la historia geológica con la ruptura del antiguo supercontinente Gondwana hace 180 millones (sic) de años (http://goo.gl/41rDZe)".
Las fichas geoestratégicas dispersas de la UE serán repartidas entre EU y Rusia (con China en el asiento de atrás).
En los asertos selectivos de las tres superpotencias quizá se resuma el núcleo del nuevo orden global como consecuencia del Brexit: EU afirma que ganó Rusia; China asevera que ganó el dólar y perdió el euro, y Rusia asegura que ganó China.
En forma premonitoria, tres días antes del Brexit, el malig­no megaespeculador George Soros –quien contribuyó a la demolición de la UE y el euro usando a los migrantes y los capitales golondrinos– vislumbraba ya a Rusia como la potencia global emergente, al unísono del desvanecimiento de la UE(http://goo.gl/wDxN9u).
El primer ministro de Hungría, Victor Orban, había ya responsabilizado a Soros de propiciar la crisis migratoria del Medio Oriente para hundir a Europa (http://goo.gl/agnZPe).
No fue gratuito que Soros haya sido de los principales ganadores del tsunami financiero causado por el Brexit al haber apostado al desplome de las acciones bursátiles y al alza del oro (http://goo.gl/jsFYcF).
Ahora Soros apuesta aniquilar al principal banco alemán/europeo Deutsche Bank y así beneficiar a los banksters de Wall Street y la City (http://goo.gl/aCJ2p5).
Mi artículo del año pasado resultó premonitorio: "Gran Bretaña abandona a EU por China: alianza geofinanciera con 'holandización', cuando la complementariedad de las máximas reservas de divisas de China con el know-how financierista de la City (Londres) construye el andamiaje multipolar para el nuevo orden geofinanciero del siglo XXI" (http://goo.gl/4Lkq48).
No muy alejado de mi abordaje, Thierry Meyssan, director de Red Voltaire, arguye que el Brexit, apoyado por la Reina de Inglaterra y la reorientación de GB al yuan chino, equivale a la caída del muro de Berlín y representa la redistribución de cartas de la geopolítica mundial(http://goo.gl/ITH7Mt).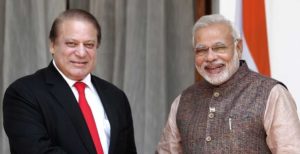 En mi artículo anterior argumenté (http://goo.gl/AQR06U) sobre la "coincidencia geoestratégica de destino: el mismo día que la UE iniciaba su implosión, el Grupo de Shanghái (OSC) celebraba su 16 cumbre en Tash­kent (Uzbekistán), donde se reunieron el zar Vladimir Putin y el mandarín chino Xi, y aprobaron el protocolo de ingreso de dos grandes pesos pesados nucleares: India y Pakistán (https://goo.gl/BwTDva). ¡Fin de una era!"
En realidad, se trató de dos coincidencias de destino geoestratégico, porque, al día siguiente del Brexit y despúes de haber concurrido a la cumbre 16 del Grupo de Shanghái en Tashkent, Putin realizó una visita de dos días a China, donde profundizó sus lazos estratégicos con Xi.
Las dos coincidencias geoestratégicas en Eurasia –de Tashkent a Pekín– fueron escamoteadas por los desinformativos mass media del angustiado Occidente.
Con su legendario sarcasmo, el zar Putin, siete días antes del Brexit,aceptó –en la reunión financiera de San Petersburgo– que probablemente (sic) EU sigue siendo la única (sic) superpotencia mundial, mientras se alistaba para trabajar con quien sea que gane este año la presidencia en Washington, aunque no quiere que los estadunidenses le digan cómo tiene que vivir (http://goo.gl/rPK4A9).
El mismo día del Brexit ingresaron al Grupo de Shanghai dos potencias nucleares del subcontinente indio: India, dotada de 110 a 120 ojivas (http://goo.gl/tivcY7), y Pakistán, de 110 a 130 ojivas (http://goo.gl/cOF0ua).
Daily Times aduce que el ingreso de Pakistán al OSC es muy significativo en el escenario geopolítico cambiante(http://goo.gl/337f9e).
Con menor entusiasmo que Pakistán, The Hindu exulta que India y Pakistán serán miembros plenos del OSC (http://goo.gl/6dMYb0). Se infiere que China apadrina a Pakistán y Rusia la imita con India.
No todo es color rosa en el Grupo de Shanghái, ya que, según Yang Jin, de la Academia de Ciencias Sociales de China, la "crisis financiera global, los precios alicaídos de las materias primas de primera necesidad (staple commodities) y el deterioro por las sanciones económicas aplicadas a Rusia han ejercido efectos negativos en la estabilidad (sic) y la economía de los miembros del OSC", cuando las "grandes potencias (léase: EU y su plan Brzezinski) han intervenido profundamente en los asuntos regionales y perturbado los intereses conjuntos de los miembros del OSC", lo cual "ha dificultado su cooperación circular y que, además del binomio de las superpotencias China y Rusia, ostenta la membresía de cuatro países centroasiáticos –Kazajstán, Kirguistán, Tayikistán y Uzbekistán– con un numero de disputas sobre territorio, recursos acuíferos y etnicidad(http://goo.gl/EuOfba).
¿Cuál será el ímpetu que dará la incorporación de dos potencias nucleares como India y Pakistán al Grupo de Shanghái, que no ha tenido el desarrollo esperado después de 16 cumbres?
El grave problema del despliegue del OSC es que tiene que definir su objetivo primordial, cuando padece el dilema de formar un grupo de seguridad militar euroasiático para contrarrestar a la OTAN y/o integrar un vulgar bloque mercantilista.
La mayor coincidencia geoestratégica resultó el transcendental acercamiento entre el oso ruso y el dragón chino.
The People's Daily afirma el compromiso de una asociación implacable (sic) entre China y Rusia(http://goo.gl/XfaZUU), mientras Cao Siqi comenta que China y Rusia fortalecen la estabilidad global y han alcanzado un consenso contra la hegemonía de EU(http://goo.gl/5rVsqy).
Un editorial de Global Times considera que la presión de EU estimula lazos más estrechos entre China y Rusia, cuando Washington es incapaz de derrotar al dragón chino y al oso ruso al mismo tiempo (http://goo.gl/vDDfMY). ¡Murió la vieja era; viva la nueva era!
Go to Original – telesurtv.net
DISCLAIMER: The statements, views and opinions expressed in pieces republished here are solely those of the authors and do not necessarily represent those of TMS. In accordance with title 17 U.S.C. section 107, this material is distributed without profit to those who have expressed a prior interest in receiving the included information for research and educational purposes. TMS has no affiliation whatsoever with the originator of this article nor is TMS endorsed or sponsored by the originator. "GO TO ORIGINAL" links are provided as a convenience to our readers and allow for verification of authenticity. However, as originating pages are often updated by their originating host sites, the versions posted may not match the versions our readers view when clicking the "GO TO ORIGINAL" links. This site contains copyrighted material the use of which has not always been specifically authorized by the copyright owner. We are making such material available in our efforts to advance understanding of environmental, political, human rights, economic, democracy, scientific, and social justice issues, etc. We believe this constitutes a 'fair use' of any such copyrighted material as provided for in section 107 of the US Copyright Law. In accordance with Title 17 U.S.C. Section 107, the material on this site is distributed without profit to those who have expressed a prior interest in receiving the included information for research and educational purposes. For more information go to: http://www.law.cornell.edu/uscode/17/107.shtml. If you wish to use copyrighted material from this site for purposes of your own that go beyond 'fair use', you must obtain permission from the copyright owner.