Farewell to Florence
POETRY FORMAT, 17 Oct 2016
Emanuel E. García, MD – TRANSCEND Media Service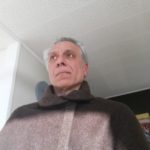 I left a jacket
Purposefully
At the Piazza della Signoria
Not because it was a little short in the arms
Or overworn, or because its pockets
Tangled up the things I placed in them
With shredded fabric decades old that
Made it hard to extricate what I consigned
Nor because it wasn't handsome
Or had ceased to be a bulwark to a biting wind
Least of all because of style
Which, when I bought it,
Had the stamp of 'modern' timelessness,
So I was told
This jacket – it was a gentle brown,
Soft, but not too delicate,
A skin whose sacrifice was compensated
By the care and skill it took
To make it lendable to me
And as a second skin it helped
To get me through a lot of
Weathering
The moment of its purchase
Was a happy one, as moments go
But, you see,
The thing about moments
Is that they're surrounded by a
Fore and aft, embedded in
Some kind of pool that stretches
Everywhere until it's time to sink
It was the endless stream of youth at the piazza,
The fusillade of dreams under
The gaze of Perseus the other day
That made me wonder not
How innocence becomes a
Murderer or thief, but worse,
A pillar of the state
I watched these happy ghosts
Who knew bright promises could lie in wait,
Experts in hope and, in their
Necessary selfishness, the truth
About what it should mean
To be alive
Despite immortal worms of grief
That crawl inside a heart and
Sometimes stir when least anticipated –
That they could take, and
Broken loves and the incessant
Effort to be understood
With language laying siege and
Taking prisoners of every word
That, I'm convinced, they could endure
Until they reached a line
Or was it more a mien,
A mask of crusted blood that
Thickly grew with every new recruit
Who fell upon the easy side of power
And stayed –
The face of how things had to be –
Forgetting who they were or
Who they might have been?
I prayed for more to make the harder choice
And got the thought
To leave my jacket,
Late at night,
Upon the shoulder of an ancient
But decided it was better fitting
At his feet: it still had use, and
Little history to burden
The discoverer
I bought myself another on a whim,
Partly to celebrate, partly to rejoice
Because it wasn't out of need
And I could face Medusa's face
This time with levity
___________________________________
Sojourns, 2014 emanuelegarcia.com – Dr. Emanuel E. Garcia is an American poet, novelist and physician who now resides in New Zealand. He may be contacted at emanuelegarcia@gmail.com.
This article originally appeared on Transcend Media Service (TMS) on 17 Oct 2016.
Anticopyright: Editorials and articles originated on TMS may be freely reprinted, disseminated, translated and used as background material, provided an acknowledgement and link to the source, TMS: Farewell to Florence, is included. Thank you.
If you enjoyed this article, please donate to TMS to join the growing list of TMS Supporters.


This work is licensed under a CC BY-NC 4.0 License.