The Greater Evil of 'Lesser Evilism'
ANGLO AMERICA, 24 Oct 2016
Emanuel E. Garcia, MD | Intrepid Report – TRANSCEND Media Service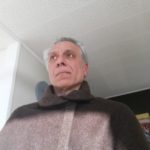 20 Oct 2016 – I have never witnessed a more shameful presidential election during my politically conscious lifetime, which extends as far back as Nixon v JFK. We are now faced with two candidates, both thoroughly loathsome in their individually unique ways, and both thoroughly corrupt.
Hillary's shameless shilling for the money boys is undeniable, nor is her thirst for blood. Can one imagine any reasonably humane person saying in private, let alone public, "We came, we saw, he died," as she gloated over Ghaddafi's execrably orchestrated and executed demise? She has the blood of thousands on her hands already.
To his credit Trump hasn't yet, as far we know, been involved in murdering anyone. And also to his credit he has dared to question the one-party-two-wing establishment on the issues of jobs, globalisation and lawless war escapades. He has espoused racist ideology, but is he more or less or a racist than an advocate for sanctioning and bombing darkies in the Middle East and being proud of it?
So now we are being instructed by the ever-reliable Left that we must do everything possible to avoid a Trump presidency. Bernie Sanders, responsible for a fairly incredible run in support for social democracy, has thrown in the towel, abandoned those he briefly galvanised, and is making nice with la Clinton, showing us all what a hypocrite he has turned out to be. We are warned, constantly, about what will happen if the 'greater evil' of the two, Donald Trump, gets in. And nowhere in American political discourse is Jill Stein given the time of day. Imagine for a moment if Sanders had joined forces with the Greens?
And what if Trump gets in?
Contrary to lesser evilists who believe that a Clinton presidency will allow for 'real' democratic change, I believe that a Trump presidency might actually result in clearly drawn political battle lines. The Left will finally be able to organise and fight against those elements of his platform that are anti-democratic, and workers and students might actually be able to unite with those that are against the corporatocracy, if, in fact, there is any substance to the man and to the presidential position. Maybe massive acts of pacific civil disobedience will begin to shake things up, finally.
How much longer will it take for the middle class, now down to a sliver, to recognise that NAFTA and TPP and the repeal of Glass-Steagall and the open sluices that allow unlimited money to make politics a very, very rich person's game in America; how much longer will it take for all Americans to recognise that the system is broken and that voting and electing out of fear will only make things worse?
I don't know. I do know that the prospect of endless war abroad against a country that has been attempting to work with us (yes, I am referring to Russia), and the ever-increasing disparity of income between those who have and those who have not, will only lead to more of the worst.
Can the system be fixed from within? Only, to my mind, if the following occur:
Limit and equalise monies spent by political candidates on their campaigns and limit these campaigns to relatively brief periods (let's say three months)
Prohibit electronic voting and move to paper ballots counted and supervised by impartial overseers
Reinstate Glass-Steagall
Abolish corporate 'personhood' in line with Justice John Paul Stevens' dissent in Citizens United v Federal Election Commission
How likely are these? Well, let me take a leaf out of the philosopher Wayne Gretzky's book, the summation of which is condensed in his pithy observation: "You miss one hundred percent of the shots you don't take." Let's organise to effect those changes whether we choose to vote or not. Something has to give.
It's high time we freed ourselves from the politics of cronyism, fear and the greater evil of lesser evilism. If not now—when global stakes are at such a height, given nuclear weaponry, climate change, never-ending war and utter contempt for international law—when?
______________________________
Dr. Garcia is an American-born poet, novelist and physician who now resides in New Zealand.
Go to Original – intrepidreport.com
DISCLAIMER: The statements, views and opinions expressed in pieces republished here are solely those of the authors and do not necessarily represent those of TMS. In accordance with title 17 U.S.C. section 107, this material is distributed without profit to those who have expressed a prior interest in receiving the included information for research and educational purposes. TMS has no affiliation whatsoever with the originator of this article nor is TMS endorsed or sponsored by the originator. "GO TO ORIGINAL" links are provided as a convenience to our readers and allow for verification of authenticity. However, as originating pages are often updated by their originating host sites, the versions posted may not match the versions our readers view when clicking the "GO TO ORIGINAL" links. This site contains copyrighted material the use of which has not always been specifically authorized by the copyright owner. We are making such material available in our efforts to advance understanding of environmental, political, human rights, economic, democracy, scientific, and social justice issues, etc. We believe this constitutes a 'fair use' of any such copyrighted material as provided for in section 107 of the US Copyright Law. In accordance with Title 17 U.S.C. Section 107, the material on this site is distributed without profit to those who have expressed a prior interest in receiving the included information for research and educational purposes. For more information go to: http://www.law.cornell.edu/uscode/17/107.shtml. If you wish to use copyrighted material from this site for purposes of your own that go beyond 'fair use', you must obtain permission from the copyright owner.
One Response to "The Greater Evil of 'Lesser Evilism'"