Japan's Center for Glocal Studies Publishes Article on the Acting Government of the Hawaiian Kingdom
ASIA--PACIFIC, 12 Dec 2016
Hawaiian Kingdom Blog – TRANSCEND Media Service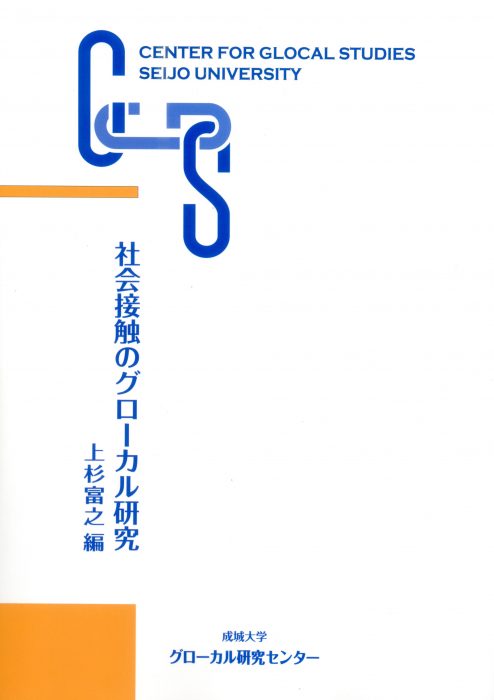 10 Dec 2016 – Japan's Seijo University's Center for Glocal Studies has published, in its latest journal, an article authored by Dennis Riches titled "This is not America: The Acting Government of the Hawaiian Kingdom Goes Global with Legal Challenges to End Occupation [this is a hot link to download the article]." The word Glocal Studies is a combination of the words Global and Local Studies.
The study focused on the American occupation of Hawai'i and its global impact, which includes war crimes. It also included an interview of Dr. Keanu Sai by the author who is a faculty member of Seijo University, Japan. Seijo's Glocal Research Center is also supported by the Japanese Ministry of Education, Culture, Sports, Science and Technology.
In his concluding remarks of the study, the author wrote:
I became interested in Hawai'i's status as an occupied country through an earlier interest in the struggle of Okinawans to have US military bases removed from their territory. I naively thought, like many in Japan, that the US should move these military operations back to Hawai'i because they rightly belong on American territory. Yet as I compared the two places, I learned that under international law Hawai'i actually had a stronger claim than Okinawa on the right to reject an American military presence. Unfortunately, Okinawa never had foreign treaties and recognition as an independent state before it was absorbed by Japan. This leaves Okinawa to fight for self-determination through a political negotiation with the Japanese government, and the Japanese government is very committed to its alliance with America. Although Prime Minister Shinzo Abe stated in his speech of August 15, 2015, "We shall abandon colonial rule forever and respect the right of self-determination of all peoples throughout the world," it is unlikely that he had Okinawans in mind, or anyone specifically, as a people he would assist in becoming independent.
During the interview, as a spokesperson for the provisional government, Professor Sai was careful not to discuss the policy or ideology that a future legitimate government would follow. Those are to be decided by democratic choices that Hawaiians make after the occupation ends. However, it was encouraging to hear Professor Sai, a former US Army captain, express a strong personal view that Hawai'i's record as a neutral country is not something that should be up for future debate. It's a fundamental value that makes the work to restore the nation worthwhile, and it is something that can inspire the global community as well.
There is an increasing global desire for America to scale back its interventionism and close its global network of military bases. The day has come when the world doesn't want it, and America can no longer afford it. It is ironic that a place that everyone thinks is American is the place that has the strongest chance of using international law to expel the American military presence. Other nations are bound by their treaties and Status of Forces Agreements. It is also inspiring too to think that this will happen in the place that was the last place on the globe to be inhabited by humans, and the last to be contacted by the European explorers who launched the age of Western Empire.
Today, Western science turns its back on earthly problems as it tries to build telescopes and train astronauts to Mars-walk on Hawaiian mountains, but for those who prefer to deal with the home we have, Hawai'i can be a symbol of our last hope to avoid the catastrophes of environmental destruction and war, just as it was a last hope for the Polynesian explorers who first came in the years of the early Christian calendar—an interesting coincidence considering the peaceful aspirations of Christianity that preceded the meeting of two cultures in Hawai'i in the 18th century. Now that Japan has reinterpreted its "peace" constitution to allow for overseas deployments in assistance of allies, the world should support Hawai'i not only for the sake of self-interested realism but more importantly for the role Hawai'i can play as a new standard bearer of the idea that nations can renounce war, choose neutrality and gain security from a system of international law that protects their sovereignty.
_______________________________________
Founded in October 2008, the Center for Glocal Studies (CGS) is the newest research center at Seijo University for the study and promotion of the material we have formulated as and named "glocal studies." Drawing on the framework of glocal studies, a discipline based on the concept of "glocalization" advocated by British sociologist Roland Robertson, the CGS strives to shed light on hitherto not-fully-examined socio-cultural dynamics within myriad "contact zones" between the global and the local, the center and the periphery, and the "external and internal" of various different groupings and/or communities. In conducting glocal studies, the CGS also focuses on developments that symmetrize what is thought of as an asymmetrical socio-cultural power balance between Euro-American and non-Euro-American nations. Since its establishment, the CGS has sponsored research projects on social contact, community reconfiguration, socio-economic dynamics, and cultural representation/historical epistemology in the framework of glocal studies. The CGS also sponsors symposiums, seminars, lectures, and workshops that bring a highly specialized and multi-disciplinary group of CGS researchers into dialogue with their national and international peers, university students, and the general public. The CGS especially seeks to enrich contemporary debates about globalization and resultant synchronically and diachronically changing societies and cultures from a trans-disciplinary perspective.

Hawaiian Kingdom Blog – Weblog of the acting government of the Hawaiian Kingdom presently operating within the occupied State of the Hawaiian Islands.
Go to Original – hawaiiankingdom.org
DISCLAIMER: The statements, views and opinions expressed in pieces republished here are solely those of the authors and do not necessarily represent those of TMS. In accordance with title 17 U.S.C. section 107, this material is distributed without profit to those who have expressed a prior interest in receiving the included information for research and educational purposes. TMS has no affiliation whatsoever with the originator of this article nor is TMS endorsed or sponsored by the originator. "GO TO ORIGINAL" links are provided as a convenience to our readers and allow for verification of authenticity. However, as originating pages are often updated by their originating host sites, the versions posted may not match the versions our readers view when clicking the "GO TO ORIGINAL" links. This site contains copyrighted material the use of which has not always been specifically authorized by the copyright owner. We are making such material available in our efforts to advance understanding of environmental, political, human rights, economic, democracy, scientific, and social justice issues, etc. We believe this constitutes a 'fair use' of any such copyrighted material as provided for in section 107 of the US Copyright Law. In accordance with Title 17 U.S.C. Section 107, the material on this site is distributed without profit to those who have expressed a prior interest in receiving the included information for research and educational purposes. For more information go to: http://www.law.cornell.edu/uscode/17/107.shtml. If you wish to use copyrighted material from this site for purposes of your own that go beyond 'fair use', you must obtain permission from the copyright owner.