Corruption Brings Down an Empire: Odebrecht in Brazil
CAPITALISM, 20 Feb 2017
Mario Osava | Human Wrongs Watch – TRANSCEND Media Service
People in Brazil have been overwhelmed by the flood of news stories about the huge web of corruption woven by the country's biggest construction company, Odebrecht, which is active in dozens of fields and countries.
6 Feb 2017 – The business empire built by three generations of the Odebrecht family is falling apart after three years of investigation by the Lava Jato (car wash) operation launched by the Federal Public Prosecutor's office in Brazil, which is investigating the corruption that diverted millions of dollars in bribes in exchange for major public works contracts from the state-run oil giant Petrobras.
The business group had created a specialised bribe department. According to U.S. justice authorities, every dollar "invested" in bribes produced 12 dollars in contracts.
Marcelo Odebrecht, who headed the company from 2008 to 2015, was arrested in June 2015 and was initially sentenced to 19 years in prison.
In October he and the company reached plea bargain deals to cooperate with the investigation. A total of 77 former and present Odebrecht executives provided over 900 sworn statements to Lava Jato prosecutors, causing a political earthquake in Brazil and throughout Latin America.
In December, the U.S. Justice Department revealed that Odebrecht allegedly spent 1.04 billion dollars in bribes to politicians and government officials in ten Latin American and two African countries, including Brazil, which accounted for 57.7 per cent of the total.
The United States is carrying out its own investigation, which could end in criminal convictions, since several Odebrecht subsidiaries, such as the petrochemical company Braskem, operate there, and their shares are traded on the New York Stock Exchange.
That is also happening in the case of Petrobras, implicated in the corruption scandal and under investigation at the initiative of shareholders in the U.S.
The U.S. and Switzerland, where banks were allegedly used to funnel bribes or launder money, signed cooperation agreements with legal authorities in Brazil, as part of the ongoing offensive against corruption in Latin America's giant.
The impacts are overwhelming. In Brazil, the revelations about Odebrecht are expected to provoke a tsunami in the political system. Two hundred parliamentarians and government officials may have received bribes, including senior members of the current administration and legislature.
The business group had created a specialised bribe department. According to U.S. justice authorities, every dollar "invested" in bribes produced 12 dollars in contracts.
That estimate is based on more than 100 projects carried out or in progress in Argentina, Brazil, Colombia, Dominican Republic, Ecuador, Guatemala, Mexico, Panama, Peru and Venezuela, plus Angola and Mozambique in Africa.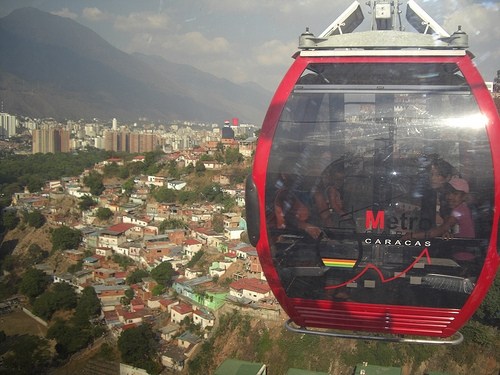 The arrest warrant issued by a court in Peru against former Peruvian president Alejandro Toledo (2001-2006), who has been living in the United States, and allegations implicating current Colombian President Juan Manuel Santos and Panamanian President Juan Carlos Varela, are just the tip of the iceberg.
What was revealed by Odebrecht executives and former executives, as well as former directors of different departments, such as external affairs, infrastructure, industrial engineering or logistics, has not yet been made public.
New figures involving alleged bribes are expected to come out over the next few months, added to those already disclosed in the United States, including 599 million dollars distributed in Brazil, 98 million in Venezuela, 92 million in the Dominican Republic, 59 million in Panama and 50 million in Angola.
In Peru the total revealed so far is "only" 29 million dollars since 2005. The sum is small, considering that for the Southern Peru pipeline – still under construction – alone, the projected investments amount to seven billion dollars. The Peruvian government has decided to terminate the contract with Odebrecht for the project.
Besides Odebrecht, the Inter-Oceanic Highway, which runs across southern Peru from the Brazilian border to Pacific Ocean ports, is being built by three other Brazilian construction firms – Camargo Correa, Andrade Gutierrez and Queiroz Galvão – which are also under investigation for suspicion of corruption.
During the presidency of Alan Garcia (2006-2011), Peru and Brazil signed an agreement for the construction of five large hydropower plants in Peru, which was cancelled by his successor, Ollanta Humala (2011-2016), who, however, is suspected of receiving three million dollars from Brazil for his election campaign.
Odebrecht, which has a concession to manage Chaglla, the third biggest hydroelectric plant in Peru, with a capacity of 462 MW, was to be the main construction company in charge of building the new plants.
The growing wave of local and industry scandals sheds light on the reach of Odrebrecht's tentacles. Braskem is accused of distributing 250 million dollars in bribes to sustain its leadership position in the Americas in the production of thermoplastic resins, with 36 plants spread across Brazil, Mexico, the United States, as well as Germany.
The empire, born in 1944 as a simple construction company, started diversifying in the last half century into activities as diverse as the sugarcane business, the development of military technologies or oil services, logistics or shipbuilding companies.
In the early 1970s the group built the Petrobras headquarters in Rio de Janeiro, sealing a connection that led to the current disaster which destroyed the reputation of the company that was so proud of its "Entrepreneurial Technology", a set of ethical and operational business principles to which its fast expansion was attributed.
But Odebrecht's success could actually be attributed to a strategic vision and a modus operandi that proved successful until the Lava Jato operation. Part of its methods included being "friends with the king".
Angola is the best example. The current chairman of the company's board of directors, Emilio Odebrecht, son of founder Norberto Odebrecht, meets every year with Angolan President José Eduardo dos Santos in Luanda, to discuss projects for the country.
Officially, what they do is assess the projects carried out by the company and define new goals.
The explanation given for the special treatment received by Odebrecht is that it has such a strong presence in vital infrastructure works in the country in areas such as reconstruction, energy, water, highways and urbanisation.
Odebrecht has great prestige in Angola, since it built the Capanda hydroelectric plant on the Kwanza River between 1984 and 2007, facing delays and risks due to the 1975-2002 civil war. Now it is building the biggest plant in Angola, Lauca, also on the Kwanza River, with a capacity to produce 2,067 MW.
The conglomerate is ubiquitous in the country, managing the Belas Mall – an upscale shopping centre in the south of Luanda, Angola's capital – implementing the water plan to supply the capital, developing the first part of the industrial district in the outskirts of Luanda, building housing developments and playing a key role in saving the national sugarcane industry.
In Cuba it also led the strategic project of expanding the Mariel Port and managing a sugar plant, to help boost the recovery of this ailing sector of the Caribbean nation's economy.
In other countries, such as Panama, Peru and Venezuela, the number of works and projects in the hands of the Brazilian conglomerate is impressive, in fields as diverse as urban transport, roads and bridges, ports, power plants, fossil fuels, and even agriculture.
But that cycle of expansion came to an end. Heavily indebted, with a plummeting turnover and no access to loans, not even from Brazilian development banks, and carrying the stigma of corruption, the conglomerate is trying to cooperate with justice authorities in the involved countries, seeking agreements to allow it to keep operating and eventually recover.
Now it remains to be discovered whether Odebrecht is "too big to go bankrupt," as was said of some banks at the start of the global crisis that broke out in 2008.
_________________________________________
Mario Osava has been an IPS correspondent since 1978, first from Portugal, then from Brazil starting in 1980. He has covered events and processes all throughout Brazil and has recently been engaged in covering major infrastructural projects that reflect opportunities for development and South American integration.
Go to Original – human-wrongs-watch.net
DISCLAIMER: The statements, views and opinions expressed in pieces republished here are solely those of the authors and do not necessarily represent those of TMS. In accordance with title 17 U.S.C. section 107, this material is distributed without profit to those who have expressed a prior interest in receiving the included information for research and educational purposes. TMS has no affiliation whatsoever with the originator of this article nor is TMS endorsed or sponsored by the originator. "GO TO ORIGINAL" links are provided as a convenience to our readers and allow for verification of authenticity. However, as originating pages are often updated by their originating host sites, the versions posted may not match the versions our readers view when clicking the "GO TO ORIGINAL" links. This site contains copyrighted material the use of which has not always been specifically authorized by the copyright owner. We are making such material available in our efforts to advance understanding of environmental, political, human rights, economic, democracy, scientific, and social justice issues, etc. We believe this constitutes a 'fair use' of any such copyrighted material as provided for in section 107 of the US Copyright Law. In accordance with Title 17 U.S.C. Section 107, the material on this site is distributed without profit to those who have expressed a prior interest in receiving the included information for research and educational purposes. For more information go to: http://www.law.cornell.edu/uscode/17/107.shtml. If you wish to use copyrighted material from this site for purposes of your own that go beyond 'fair use', you must obtain permission from the copyright owner.