Trump Is Wrong – Saudi Arabia, Not Iran Is the World's 'Number One Terrorist State'
MIDDLE EAST AND NORTH AFRICA, 13 Feb 2017
9 Feb 2017 – Donald Trump is proving himself a President prone to unleashing inconvenient truths side by side with blatant falsehoods. One of the most scurrilous of those falsehoods is his recent claim that Iran is the "number one terrorist state."
Throughout his campaign for the White House in 2016, and since assuming office in January, Trump has made Iran the focus of his ire, to the point where the Iranians are more than justified in preparing for the very real prospect of military confrontation with the US – and sooner rather than later.
The Trump administration's consistent and ongoing demonization of Iran flies in the face of reality in which Iran has stood, alongside Syria, Russia, the Kurds, and the Iranian-backed Lebanese resistance movement Hezbollah, as a pillar against the very same Salafi-jihadist terrorism that poses a threat to the American people. It is a struggle in which the Iranians have expended both resources and blood in recent years, and as such justice demands that the world, including the United States, acknowledges that it owes Tehran a debt of gratitude.
https://twitter.com/RT_America/status/828628840733929473/photo/1?ref_src=twsrc%5Etfw
In truth, and as most people are only too aware, the real number one terrorist state in the world today is not Iran it is Saudi Arabia, America's friend, and ally. What is more, Washington has long been well aware of the fact. In a September 2014 email from John Podesta to Hillary Clinton (one of the many among the batches of emails exchanged between John Podesta, chair of Hillary Clinton's campaign for the White House, and Clinton that were released by Wikileaks) Podesta writes,
"While this military/para-military operation is moving forward, we need to use our diplomatic and more traditional intelligence assets to bring pressure on the governments of Qatar and Saudi Arabia, which are providing clandestine financial and logistic support to ISIL and other radical Sunni groups in the region."
Further evidence about the role of the Saudis and other Gulf States in actively and materially supporting terrorism is the 2015 sworn testimony of Zacarias Moussaoui, the so-called 20th 9/11 hijacker, claiming that members of the Saudi royal family had supported Al-Qaeda. As part of a civil case that was brought against the Saudis by the 9/11 families, Moussaoui went as far as naming the specific members of the Saudi royal family who had donated money to the terrorist group in the lead up to 9/11.
.@Conservatives refused to stop Saudi arms deal even after being advised to by senior civil servant.https://t.co/eMQpmhvzRi

— RT UK (@RTUKnews) February 9, 2017
But even without any evidence of direct links between the Saudis and various Salafi-jihadist terrorist groups, the extreme Wahhabi interpretation of Sunni Islam embraced by the Saudis as a state religion is near indistinguishable from the ideology of ISIS or Nusra or any of those terror organizations. Indeed the funding of mosques and Islamic centers by the Saudis across the world, places in which this extreme and perverse interpretation of Islam is preached, has become a source of mounting concern in recent years.
'Emotion mustn't override reason': #Churkin questions #Trump's tensions with #Iran & #China (EXCLUSIVE) https://t.co/GONoQuoCqm pic.twitter.com/jRpLMHM4wB

— RT (@RT_com) February 8, 2017
In 2015 the UK's Independent newspaper carried a story claiming a leaked intelligence report compiled by Germany's BfV domestic intelligence agency alleged the Saudis and other Gulf monarchies – the Qataris and Kuwaitis – were actively supporting extreme Islamic groups in Germany. They are allegations that tally with those made by Donald Trump in an interview he conducted on NBC's 'Meet The Press' in August 2015. During the interview, NBC reporter Chuck Todd presented Mr. Trump with a 2011 statement he made regarding the Saudis, which reads,
"It's [Saudi Arabia's] the world's biggest funder of terrorism. Saudi Arabia funnels our petrodollars, our very own money, to fund the terrorists that seek to destroy our people while the Saudis rely on us to protect them."
The barbarity and mendacity of the Saudis are beyond doubt. When they aren't terrorizing and butchering their own people at home, they are engaged in despicable war crimes in Yemen – war crimes in which the US and UK are complicit.
So why in the face of all the evidence and acquired knowledge when it comes to Saudi Arabia's role in supporting terrorism and fomenting extremism, does the US continue to count Riyadh as its closest and most valued ally in the region after Israel? The simple answer is commerce.
Read more: US deploys guided missile destroyer off Yemeni coast after attack on Saudi warship – reports
Saudi Arabia is the US defense industry's biggest customer, a mantle that Donald Trump intends to maintain with his recent decision to lift the ban that was imposed by Obama on further arms sales to the Kingdom over its human rights violations in Yemen.
It is also significant that while Iran is one of the seven predominately Muslim countries placed on the Trump administration travel ban list, neither Saudi Arabia nor any of the other Gulf States has been put on it. This alone proves that the President is not as serious about fighting terrorism than he likes to make out.
Iran, to repeat, is not a state that sponsors, funds, or foments terrorism, while Saudi Arabia is. The mere fact that this needs to be pointed out to the President is redolent of a view of the world from the Oval Office that continues to be upside down.
_________________________________________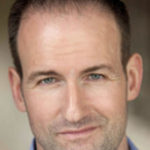 John Wight has written for newspapers and websites across the world, including the Independent, Morning Star, Huffington Post, Counterpunch, London Progressive Journal, and Foreign Policy Journal. He is also a regular commentator on RT and BBC Radio. John is currently working on a book exploring the role of the West in the Arab Spring.
DISCLAIMER: The statements, views and opinions expressed in pieces republished here are solely those of the authors and do not necessarily represent those of TMS. In accordance with title 17 U.S.C. section 107, this material is distributed without profit to those who have expressed a prior interest in receiving the included information for research and educational purposes. TMS has no affiliation whatsoever with the originator of this article nor is TMS endorsed or sponsored by the originator. "GO TO ORIGINAL" links are provided as a convenience to our readers and allow for verification of authenticity. However, as originating pages are often updated by their originating host sites, the versions posted may not match the versions our readers view when clicking the "GO TO ORIGINAL" links. This site contains copyrighted material the use of which has not always been specifically authorized by the copyright owner. We are making such material available in our efforts to advance understanding of environmental, political, human rights, economic, democracy, scientific, and social justice issues, etc. We believe this constitutes a 'fair use' of any such copyrighted material as provided for in section 107 of the US Copyright Law. In accordance with Title 17 U.S.C. Section 107, the material on this site is distributed without profit to those who have expressed a prior interest in receiving the included information for research and educational purposes. For more information go to: http://www.law.cornell.edu/uscode/17/107.shtml. If you wish to use copyrighted material from this site for purposes of your own that go beyond 'fair use', you must obtain permission from the copyright owner.