Humanity and Social Justice, a Must for the Future of Work – Ryder
IN FOCUS, 17 Apr 2017
Baher Kamal – Inter Press Service-IPS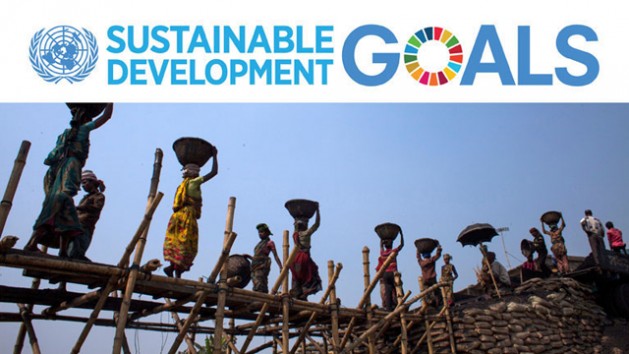 10 Apr 2017 – "The future of work must be inspired by considerations of humanity, of social justice and peace. If it is not, we are going to a dark place, we are going to a dangerous place," said the head of the leading world body specialised on labour issues.
With a forecful call to make social dialogue between governments and the social partners a key instrument for building a world of work that leaves no one behind, Guy Ryder, director general of the International Labour Organization (ILO) summed up a landmark event on the future of work.
"We now need to transform our thinking into results, into concrete outcomes," Ryder added at the conclusion of the two-day (April 6-7) Global Dialogue: The Future of Work We Want. "We need to address the concerns of that young person, wondering if there is a future of work for them."
The event, which took place at ILO's headquarters in Geneva, brought together leading economists, academics and representatives of governments and the social partners (employers' and workers' organisations) to discuss the profound changes sweeping the world of work.
"The future of work must be inspired by considerations of humanity, of social justice and peace. If it is not, we are going to a dark place, we are going to a dangerous place," ILO chief, Guy Ryder.
More than 700 participants attended the event in Geneva with several hundreds joining and participating via the Internet and social media.
"We Can't Leave It All to the Market"
Among the participants was Lord Robert Skidelsky, from the University of Warwick in the UK, who as the keynote speaker at the event said that international solutions are needed to harmonise the process of adaptation to the future of work: "We can't leave it all to the market. We can't stop innovation but we can manage it."
The Geneva meeting also featured a special session on how to shape the future of work for youth, with a particular focus on the transition from school to work, the organisation of the world of work and its regulation.
He reminded that the future of work was a global issue that merited a global response, but also one that requires "taking into consideration the diverse circumstances of our 187 member States" and the importance of sharing experiences among them.
The head of the ILO emphasised the need to promote innovation and development, at the same time as maintaining the Organization's social objectives.
Work, Technologies, Climate Change, Migration…
The Global Dialogue was part of a broader ILO's The Future of Work Centenary Initiative to investigate the future of work and better understand the drivers of unprecedented change, including technological innovation, the organisation of work and production, globalisation, climate change, migration and demography, among others.
The initiative is seeking to broadly canvas the views of key actors in the world of work on all of these issues, says ILO.
More than 167 countries have taken part in the ILO initiative so far, with 107 of them participating in national and regional dialogues that have been or are being held all around the world.
Their conclusions will help inform a High Level Global Commission on the Future of Work, to be established by the ILO later this year. The report of the Commission will feed into discussions on a Centenary Declaration at the 2019 International Labour Conference.
Around the world, profound changes in the nature of work are underway, ILO said, adding that the on-going transformations in the world of labour are disrupting the connection between work, personal development and community participation.
The future of work gains special relevance now that it is estimated that over 600 million new jobs need to be created by 2030, just to keep pace with the growth of the global working age population. That's around 40 million per year.
Meantime, there is a pressing need to improve conditions for the some 780 million women and men who are working but not earning enough to lift themselves and their families out of just 2 dollars a day poverty.
Major Issues
On these major issues, which mainly affects the present and future of the youth, and in particular, the most vulnerable groups such as women, migrants, rural communities, and indigenous peoples, the world leading specialised body, had, ahead of the meeting posed the following seven key questions:
How will societies manage these changes? Will they bring together or pull apart developed, emerging and developed economies?; Where will the jobs of tomorrow come from and what will they look like?; What are the challenges and opportunities young people are facing as they make the transition into the world of work?; What do they see as the path forward to achieve sustainable inclusive growth for future generations?
Also: what are the new forms of the employment relationship and whether and to what extent that relationship will continue to be the locus for many of the protections now afforded to workers? And: what initiatives to revitalise existing norms and institutions and/or create new forms of regulation that may help to meet present and future governance challenges?
Around the world, in economies at all stages of development, profound changes in the nature of work are underway, the UN specialised body explained, adding that numerous and diverse drivers account for these: demographic shifts, climate change, technological innovation, shifting contours of poverty and prosperity, growing inequality, economic stagnation and the changing character of production and employment.

A Worrisome Picture
"We are facing the twin challenge of repairing the damage caused by the global economic and social crisis and creating quality jobs for the tens of millions of new labour market entrants every year," said Guy Ryder ahead of the meeting.
Economic growth continues to disappoint and underperform – both in terms of levels and the degree of inclusion, he explained, adding, "This paints a worrisome picture for the global economy and its ability to generate enough jobs. Let alone quality jobs."
According to ILO chief, persistent high levels of vulnerable forms of employment combined with clear lack of progress in job quality – even in countries where aggregate figures are improving – are "alarming."
.
In fact, ILO's World Employment and Social Outlook – Trends 2017 shows that vulnerable forms of employment – i.e. contributing family workers and own account workers – are expected to stay above 42 per cent of total employment, accounting for 1.4 billion people worldwide in 2017.
Almost one in two workers in emerging countries are in vulnerable forms of employment, rising to more than four in five workers in developing countries, said Steven Tobin, ILO Senior Economist and lead author of the report.
As a result, the number of workers in vulnerable employment is projected to grow by 11 million per year, with Southern Asia and sub-Saharan Africa being the most affected.
Meanwhile, the global unemployment rate is expected to rise modestly from 5.7 to 5.8 per cent in 2017 representing an increase of 3.4 million in the number of jobless people, a new ILO report shows.
The number of unemployed persons globally in 2017 is forecast to stand at just over 201 million – with an additional rise of 2.7 million expected in 2018 – as the pace of labour force growth outstrips job creation.
______________________________________
Related IPS Articles: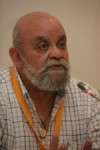 Baher Kamal, Egyptian-born, Spanish national secular journalist. He is founder and publisher of Human Wrongs Watch. Kamal is a pro-peace, non-violence, human rights, harmonious coexistence defender among human beings and with Nature, with more than 43 years of professional experience. With these issues in sight, he covered practically all professional posts, from correspondent to chief editor of dailies and international news agencies.
DISCLAIMER: The statements, views and opinions expressed in pieces republished here are solely those of the authors and do not necessarily represent those of TMS. In accordance with title 17 U.S.C. section 107, this material is distributed without profit to those who have expressed a prior interest in receiving the included information for research and educational purposes. TMS has no affiliation whatsoever with the originator of this article nor is TMS endorsed or sponsored by the originator. "GO TO ORIGINAL" links are provided as a convenience to our readers and allow for verification of authenticity. However, as originating pages are often updated by their originating host sites, the versions posted may not match the versions our readers view when clicking the "GO TO ORIGINAL" links. This site contains copyrighted material the use of which has not always been specifically authorized by the copyright owner. We are making such material available in our efforts to advance understanding of environmental, political, human rights, economic, democracy, scientific, and social justice issues, etc. We believe this constitutes a 'fair use' of any such copyrighted material as provided for in section 107 of the US Copyright Law. In accordance with Title 17 U.S.C. Section 107, the material on this site is distributed without profit to those who have expressed a prior interest in receiving the included information for research and educational purposes. For more information go to: http://www.law.cornell.edu/uscode/17/107.shtml. If you wish to use copyrighted material from this site for purposes of your own that go beyond 'fair use', you must obtain permission from the copyright owner.