I'm Just Doing My Job – Cutting Power to Gaza Hospitals
PALESTINE - ISRAEL, 17 Jul 2017
Jews for Justice for Palestinians – TRANSCEND Media Service
Yiftah Ron Tal, the Director of the Israel Electric Corporation, was previously head of the Israel Port Authority and a former commander of the IDF Ground Forces Command. In October 2006 he said that IDF Chief of Staff Dan Halutz should accept responsibility for malfunctions in the Israel-Hezbollah War and accept the consequences. Ron-Tal said on Israel Radio "Those who directed this war must take responsibility. We did not win this war, and it is proper that those who directed it should take responsibility". This is not a position he takes today about his responsibility, as Corporation chief, for supplying electricity to Gaza. Information from Wikipedia.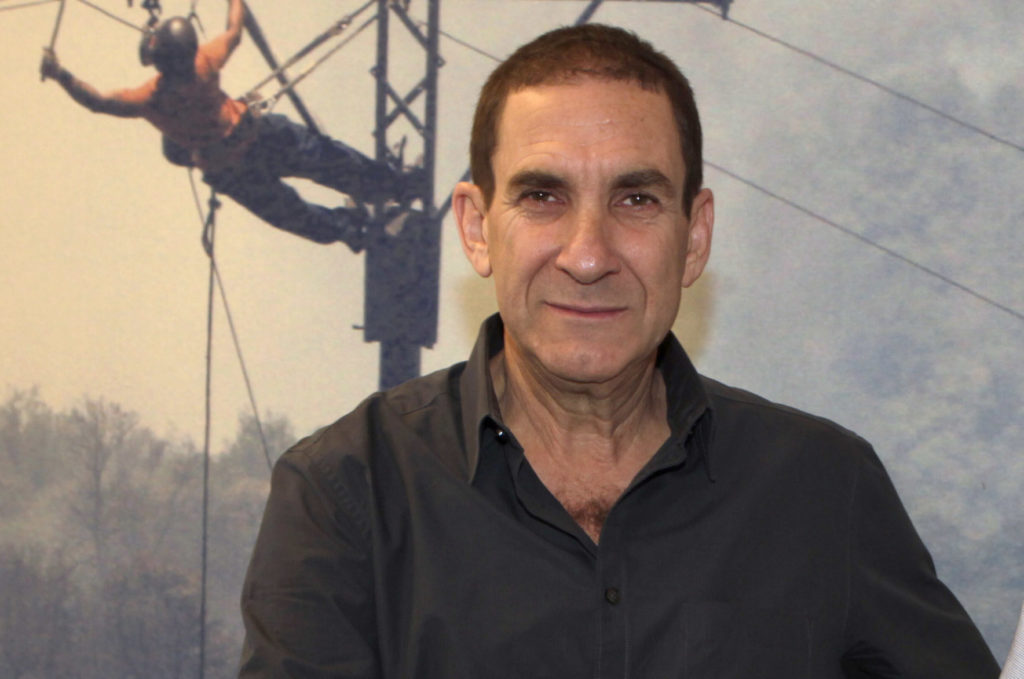 Israel Electric Chief on Cutting Power to Gaza Hospitals: 'It's Our Job'
What the director of Israel Electric said when asked why he didn't stand up to the government and refuse to cut power to Gaza despite the humanitarian toll.
By Nir Gontarz, Haaretz premium, opinion
June 23, 2017
Hello to chairman of the Electric Corporation Yiftah Ron Tal.  Nir Gontarz from Haaretz here.
Who?
Nir Gontarz. A journalist from Haaretz. Good morning.
Good morning.
How are you?
Excellent.
Great. We've spoken before. A year and a half ago, I'd say. I don't remember exactly. I want a minute to talk to you about the cut in power to the Gaza Strip.
Yes.
You are subject to the government's decisions, right?
We operate in accordance with the decisions of the security cabinet.
And how does it feel to cut back the power supply to people who are already miserable? Is there any feeling connected with it, or is it: The government ordered it – and that's that?
It's accompanied by a great deal of feeling, and we are doing it in coordination, as much as possible, with the company the Gazan provider company. We are coordinating this thing with them so that they will be able to manage it. The crisis.
Here's a slightly subversive question: Did you consider not acceding to the government's demand?
We cannot operate other than in accordance with business considerations. In this context, the security cabinet's decision reinforces business considerations. If the security cabinet's decision had been that we not operate according to business considerations, then we would have had to weigh those considerations.
Amazing.
In this case it's exactly the opposite. It's a decision that is consistent with our obligation.
Listen, electricity in part means enjoying privileges like we have here in Israel – air conditioners, coffee machines. But electricity is also resuscitators and incubators for premature babies, and in operating rooms. And also for sewage facilities. Even without this, Gaza is on the brink of collapse. To turn this into a financial consideration is a bit problematic. No?
Uhhh, it's definitely not simple, but, uh it's our job. We are doing it with as much sensitivity as we can.
How in the world…
In any event, the electric power supplied by Israel isn't meant to be Gaza's only electric power. I don't know whether you know, but Gaza has a power station that's not operating. It's not operating, not because the Israel Electric Corporation is not operating it. It's not working because the Gazan order of priorities is such that they don't buy fuel. And if they do buy it, it's not for the station. There is also Egyptian electricity that is supposed to be supplied, via Rafah. Those are [power] lines that are supposed to provide more than 10 percent of Gaza's consumption. Those lines haven't been working for a few months already.
From the Egyptians – given their struggle against the Muslim Brotherhood and its Hamas branch – I'd expect nothing. I am an Israeli citizen, and my expectations are from the Israeli government, and for it not to exacerbate the humanitarian crisis in Gaza. Beyond that, Israel is still maintaining a type of siege of the Gaza Strip. A maritime, aerial and also ground siege. It's not a sovereign state that we're doing a favour for by giving them electricity.
What's your name, remind me? Nir, right?
Yes.
I am not a politician. I am the director of an electric company. I am doing the best I can. We are doing it with the highest sensitivity.
How do you cut off power to hospitals with sensitivity?
I hope things will work out. That the electricity will be paid for and we will supply all we can. Even if we supply the entire amount possible, we can supply Gaza with slightly more than 50 percent
I understand. But to cut even that because Abu Mazen [i.e., Palestinian Authority President Mahmoud Abbas] requested it because of his political needs? And let me ask you: If the security cabinet were to demand that you cut off the power supply to Ichilov Hospital [in Tel Aviv] – let's say the hospital had an unpaid debt to you – would you do it?
Uhh my friend Nir. I answered you both at length and openly.
True.
Please don't drag me into issues that are not under my authority and not part of my job. Over coffee, when we sit down for a cup of coffee, I will be able to talk to you about whatever you want. Not in a conversation that's being recorded. And not only is it being recorded – I assume that you forgot to inform me that you were recording it.
I hear you laughing. That's nice.
I'm simply in the middle of something. The most basic thing for a journalist [to do] when he calls – certainly if it's an official, and he also has other matters to look after – is to ask him, "Sir, do you have a few free minutes?" You didn't ask, and that has nothing to do with electricity but with relations between people. Even though I am not free now, I answered you. I answered you openly, because I value you highly. If you want to continue, I will be happy to conduct an interview with you through my spokesperson's unit.
You didn't answer about cutting off power to Ichilov. Fine. I'll drop that. Last question: Why doesn't anyone at the highest levels of officialdom, including yours, stand up to the government and say to them: "No. There are red lines"? Why doesn't Yiftah Ron Tal say to the government: "I am not cutting electric power to Gaza. There are hospitals there. There are sewage pumps. People will die"? That you didn't manage to do. Correct?
My dear fellow, uh I am doing my best, and I am doing it pretty well. I think you should say a good word.
I am saying a good word, about the way you responded to me. About cutting the power supply to Gaza – sorry, I don't have a single good word.
Okay, then, good day.
Good day.
________________________________________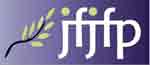 Jews for Justice for Palestinians is a network of Jews who are British or live in Britain, practising and secular, Zionist and not. We oppose Israeli policies that undermine the livelihoods, human, civil and political rights of the Palestinian people. We support the right of Israelis to live in freedom and security within Israel's 1967 borders. We work to build world-wide Jewish opposition to the Israeli Occupation, with like-minded groups around the world and are a founding member of European Jews for a Just Peace, a federation of Jewish groups in ten European countries.
Join the BDS-BOYCOTT, DIVESTMENT, SANCTIONS campaign to protest the Israeli barbaric siege of Gaza, illegal occupation of the Palestine nation's territory, the apartheid wall, its inhuman and degrading treatment of the Palestinian people, and the more than 7,000 Palestinian men, women, elderly and children arbitrarily locked up in Israeli prisons.
DON'T BUY PRODUCTS WHOSE BARCODE STARTS WITH 729, which indicates that it is produced in Israel. DO YOUR PART! MAKE A DIFFERENCE!
7 2 9: BOYCOTT FOR JUSTICE!
DISCLAIMER: In accordance with title 17 U.S.C. section 107, this material is distributed without profit to those who have expressed a prior interest in receiving the included information for research and educational purposes. TMS has no affiliation whatsoever with the originator of this article nor is TMS endorsed or sponsored by the originator. "GO TO ORIGINAL" links are provided as a convenience to our readers and allow for verification of authenticity. However, as originating pages are often updated by their originating host sites, the versions posted may not match the versions our readers view when clicking the "GO TO ORIGINAL" links. This site contains copyrighted material the use of which has not always been specifically authorized by the copyright owner. We are making such material available in our efforts to advance understanding of environmental, political, human rights, economic, democracy, scientific, and social justice issues, etc. We believe this constitutes a 'fair use' of any such copyrighted material as provided for in section 107 of the US Copyright Law. In accordance with Title 17 U.S.C. Section 107, the material on this site is distributed without profit to those who have expressed a prior interest in receiving the included information for research and educational purposes. For more information go to: http://www.law.cornell.edu/uscode/17/107.shtml. If you wish to use copyrighted material from this site for purposes of your own that go beyond 'fair use', you must obtain permission from the copyright owner.
One Response to "I'm Just Doing My Job – Cutting Power to Gaza Hospitals"