'The World Outside Doesn't Want to Know. Everyone Wants Us to Die'
PALESTINE - ISRAEL, 31 Jul 2017
Jews for Justice for Palestinians – TRANSCEND Media Service
Photo by Sarah Helm for the Observer

Bitter Palestinian rivalry adds to the agony of Gaza's vulnerable

Cancer patients desperate for drugs: a stricken territory suffers fresh misery

By Sarah Helm, The Observer
July 22/23, 2017
In Shifa hospital, Gaza, tiny premature babies, struggling for life amid a tangle of tubes as lights flicker. With electricity virtually cut off, their life support is powered by a generator with a variable current.
The health of several of the babies is so poor they should have been transferred out of Gaza to modern intensive care units elsewhere, but permission to leave has been refused.
The decades-long agony of Gaza has moved into a new phase in which the very weakest lives of all are being sacrificed in a political power struggle played out beyond Gaza's barrier wall.
In a disturbing new twist, the offensive bringing misery to the two million people who live here, most of them refugees, has been triggered by the Palestinian leadership in the West Bank, in collaboration with Israel.
A blockade, military and economic, imposed by land, air and sea, was first imposed by Israel 11 years ago to isolate and weaken Hamas, the Islamic resistance movement that took power in Gaza, but not in the West Bank, after winning elections.
In the West Bank, Mahmoud Abbas, president of the Palestinian Authority, rejected the result. When Israel moved to cut off Hamas in Gaza, Abbas – who also hates Hamas – added to the Gaza Strip's misery by regularly starving it of overseas aid, which his authority administers because of a boycott of Hamas by the international community.
In recent weeks, believing Hamas to be weakened and sensing support from Israel and the US president Donald Trump, as well as others in the region, Abbas has moved to crush Hamas once and for all, using electricity cuts as his main weapon, knowing that power shortages would quickly cripple medical services, as well as water supplies.
Nowhere is the new intensified stranglehold more painful to observe than on the wards of Shifa. During the 2014 war, which killed more than 2,300 Palestinians, including about 500 children – leaving 1,000 permanently disabled – the beds were full of the injured. Today the doctors are struggling to save lives not damaged by bombs but by the impact of the blockade.
Kidney dialysis, intensive care and neonatal units are all in crisis. The Palestinian Authority in Ramallah on the West Bank has refused to pay for medicines, which are now critically depleted even for those in most need. Payments due to Israel each time patients are transferred are also being blocked, so that babies in need of critical care as well as cancer patients are refused permits to leave for treatment in the West Bank and Israel. Doctors say 10 cancer patients who have died in the past month could have been saved if they had been transferred.
As emergency cases back up in Gaza's hospitals, other crises that have built up over the 11 years of siege and conflict are being brought to light. The immediate crisis in cancer care is exacerbated by the steep rise in cancer cases across Gaza, for which medical services were ill-equipped to start with.
According to Dr Khaled Thabet, head of oncology at Shifa, cancer rates in Gaza are rising steeply. He cites 90 cases per 100,000 people in 2016 compared with 65 in 2010. The rates are worryingly high given the unusually young population, with 60% of Gazans under 25. He blames the impact of three consecutive wars on Gaza, which have left poisonous elements in the soil and water, including depleted uranium. Daily use of insecticides by Israel to clear border areas is also blamed. Such is the shortage of clean water there are fears of cholera.
"I challenge the international scientists to come here and study the situation themselves, but they refuse," he says. "It is a disaster. The UN comes here and says Gaza itself is dying and will be uninhabitable by 2020. But it does nothing."
The new crisis has also shed light on the huge rise in babies born with congenital disabilities, who are all waiting in the queue to leave Gaza for specialist treatment. Studies proving the rise and connecting the defects to siege and war have been ignored by the outside world, say doctors here.
In the Shuja'iya area, blasted by shells in 2014, a young woman called Heba abu el Comboz, who has Down's syndrome, talks to children in need every day. "Many of them live locked up in rooms and are never allowed out," she says. "There is nobody to care for them and their family don't want anyone to see them."
She guides us down a dusty track to a neighbour, who also has Down's, called Allam. Seven-year-old Allam sits beside her sister, Latifa, 15, who has a mental disability but who has never been diagnosed and receives no support.
Unlike some in Gaza, the family cannot afford to buy battery-run generators to boost electricity, so at night they sit in candlelight. Water has also been cut off, with the system functioning only once a week. Inhabitants are forced to pay for deliveries by water tankers. The girls' father used to work in Israel earning "good money" until the siege, says their mother.
Across the wasteland is a huge cement wall, a newly constructed section of Israel's barrier, which Tel Aviv says is necessary to prevent rocket attacks on towns inside Israel.
"Our prison," says Heba, smiling. When she was invited to an international conference for people with Down's syndrome, Israel refused her a permit to leave.
"We are a civilised people. We have the highest education in the Middle East. We are being bombed and besieged back to the middle ages," says Raji Sourani, director of the Palestinian Centre for Human rights.
Outside, in the more affluent Rimal area of Gaza City, the shops seem full and the streets buzz, but the expensive goods are imported largely from Israel or through the tunnels that are still being dug under the border with Egypt, despite Israel's attempt to destroy them. At the end of the street the Mediterranean laps, green with raw sewage as far as Tel Aviv.
In the centre of Gaza City, scores of international donors and aid agencies sit in air-conditioned offices. If they are protesting about what they see, nobody is listening. Restricted in their movements for "security reasons", they see little on the ground and fear to speak out in case Israel bans them from Gaza.
"It is a plan," says one local activist, whose anguished words are echoed up and down the Gaza Strip. "The world outside doesn't want to know. Everyone wants us to die. That's it. Because the last three wars did not destroy us they all want us to destroy ourselves."
Every household seems to tell a new story of suffering, particularly in the refugee camps. Rema Frainah, of Aisha, a local community group, says domestic abuse has reached critical levels as a despairing population is crushed together in unbearable conditions.
Meanwhile, in the neonatal unit, the light above a premature seven-month-old stops flashing, but this is not an electricity cut. The baby has given up the struggle. A young father is standing by. Shock, then anguish, passes across his face. We meet him later at home in the Jabalia refugee camp, birthplace of the 1987 intifada, where his wife and 15 members of his family live in a house where plastic flaps at the window. His wife's mother, Maher, says premature births and miscarriages are more common than ever. She has a nephew with brain damage, and two doors down a neighbour's son was recently born with hepatitis. "So the husband divorced the wife," she says, "and the baby died."
She talks also of the majnoun – "the mad people" – who are everywhere. Then she laughs. "We are all mad. What do you expect?"
A shuffling man appears, paralysed down one side. This is Maher's husband. "He was a boy stone-thrower in the first intifada," she says, referring to the uprising of 1987. "The Israelis arrested him and beat him up. He has been brain-damaged ever since."
I ask them whether they think there will be a new intifada. Are they going to rise up against Hamas? They laugh. "Of course not. Who would notice? They want us to get rid of their enemy. Why should we? For us, nothing will change."
________________________________________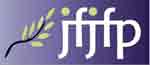 Jews for Justice for Palestinians is a network of Jews who are British or live in Britain, practising and secular, Zionist and not. We oppose Israeli policies that undermine the livelihoods, human, civil and political rights of the Palestinian people. We support the right of Israelis to live in freedom and security within Israel's 1967 borders. We work to build world-wide Jewish opposition to the Israeli Occupation, with like-minded groups around the world and are a founding member of European Jews for a Just Peace, a federation of Jewish groups in ten European countries.
Join the BDS-BOYCOTT, DIVESTMENT, SANCTIONS campaign to protest the Israeli barbaric siege of Gaza, illegal occupation of the Palestine nation's territory, the apartheid wall, its inhuman and degrading treatment of the Palestinian people, and the more than 7,000 Palestinian men, women, elderly and children arbitrarily locked up in Israeli prisons.
DON'T BUY PRODUCTS WHOSE BARCODE STARTS WITH 729, which indicates that it is produced in Israel. DO YOUR PART! MAKE A DIFFERENCE!
7 2 9: BOYCOTT FOR JUSTICE!
DISCLAIMER: The statements, views and opinions expressed in pieces republished here are solely those of the authors and do not necessarily represent those of TMS. In accordance with title 17 U.S.C. section 107, this material is distributed without profit to those who have expressed a prior interest in receiving the included information for research and educational purposes. TMS has no affiliation whatsoever with the originator of this article nor is TMS endorsed or sponsored by the originator. "GO TO ORIGINAL" links are provided as a convenience to our readers and allow for verification of authenticity. However, as originating pages are often updated by their originating host sites, the versions posted may not match the versions our readers view when clicking the "GO TO ORIGINAL" links. This site contains copyrighted material the use of which has not always been specifically authorized by the copyright owner. We are making such material available in our efforts to advance understanding of environmental, political, human rights, economic, democracy, scientific, and social justice issues, etc. We believe this constitutes a 'fair use' of any such copyrighted material as provided for in section 107 of the US Copyright Law. In accordance with Title 17 U.S.C. Section 107, the material on this site is distributed without profit to those who have expressed a prior interest in receiving the included information for research and educational purposes. For more information go to: http://www.law.cornell.edu/uscode/17/107.shtml. If you wish to use copyrighted material from this site for purposes of your own that go beyond 'fair use', you must obtain permission from the copyright owner.