For an Israel-Palestine of Cantons
PALESTINE - ISRAEL, 25 Sep 2017
Jews for Justice for Palestinians – TRANSCEND Media Service
The Israeli-Palestinian conflict: a way forward?

By Emile Nakhleh, LobeLog
September 05, 2016
Jared Kushner's visit to the Middle East in search of a resolution to the Israeli-Palestinian conflict, like so many previous missions, is futile and will likely fail. Other than his Jewish heritage and kinship to his father-in-law, the president of the United State, Kushner lacks the gravitas to persuade the parties to change their behavior, the deep knowledge of the complexity of the conflict to speak with informed authority, and the dogged commitment to engage in yet another round of shuttle diplomacy. Those who preceded him in this role had the gravitas, the knowledge, and the commitment, but they all failed. Why? And what can Kushner do differently to effect a settlement?
Over three years ago, I argued that the two-state solution was dead and that the parties must search for other alternatives. However, I deliberately avoided discussing other possible options for peaceful coexistence between the two peoples lest readers would be distracted from focusing on the untenable nature of the two-state paradigm.
As no Palestinian state has materialized and none is expected in the coming years, Kushner would do well to move away from focusing on states and explore other, more creative options based on the two peoples' need to live in peace, dignity, and security. Even if the two-state paradigm comes to pass, the Palestinians at best will have a rump state with minimal sovereignty. Israel will control Palestinian airspace, the land and sea boundaries, and the bulk of imports and exports. Under the guise of security, Israeli forces could enter Palestinian territory whenever they perceive a terrorist threat.
To have the slightest chance of success, any non-two-state option must be grounded in principles of justice, fairness, human rights, legality, equal opportunity, and of course security. No solution will work if it supports the domination of one people over another, tolerates continued occupation, or condones the expansion of settlement activity. Nor will it work if such an arrangement does not protect against violence or terrorism, from within or regionally.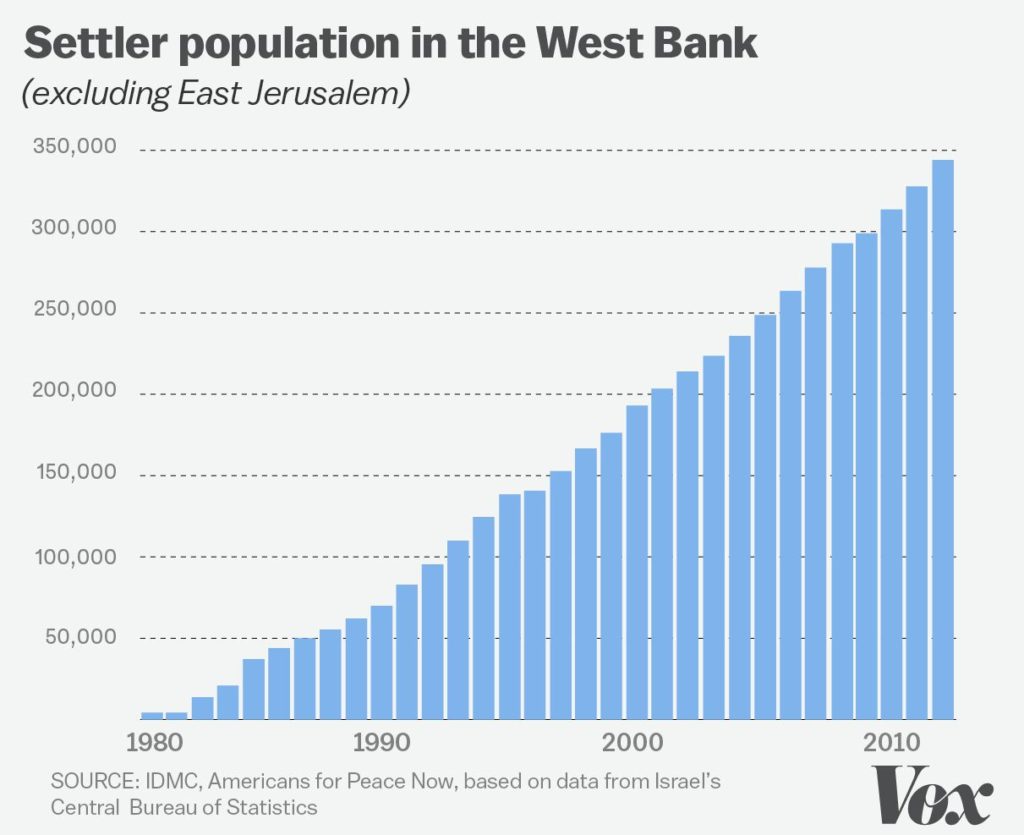 Kushner said recently that he has read enough on the conflict and does not need a history lesson. He said he wants to move forward rather than focus on the past. Regardless, here are a few facts that the Trump administration's team—Jared Kushner, Jason Greenblatt, and US Ambassador David Friedman—must consider as they ponder the future.
A Vanishing Mirage
Although enshrined in UN Security Council resolutions 224 (1967) and 338 (1973), the two-state solution has always been based on the land-for-peace formula. The United Nations, the Arab world, the Israelis, and the Palestinians revered this formula as if it were divine wisdom and held thousands of meetings to bring it about. Several Camp David Summits dealt with this issue as well but to no avail. Successive American presidents, from Jimmy Carter to Barack Obama, and their special envoys spent hundreds of hours discussing the two-state modality with the aim of creating a Palestinian state alongside Israel.
Yet, no solution has been found, no land has been exchanged for peace, and the Palestinians' dream of statehood has all but faded. While "peace" talks have filled the airwaves, more settlements are built, the occupation is more entrenched, and Arab regimes are busy fighting each other with barely a nod to Palestine or the plight of their Palestinian "brethren."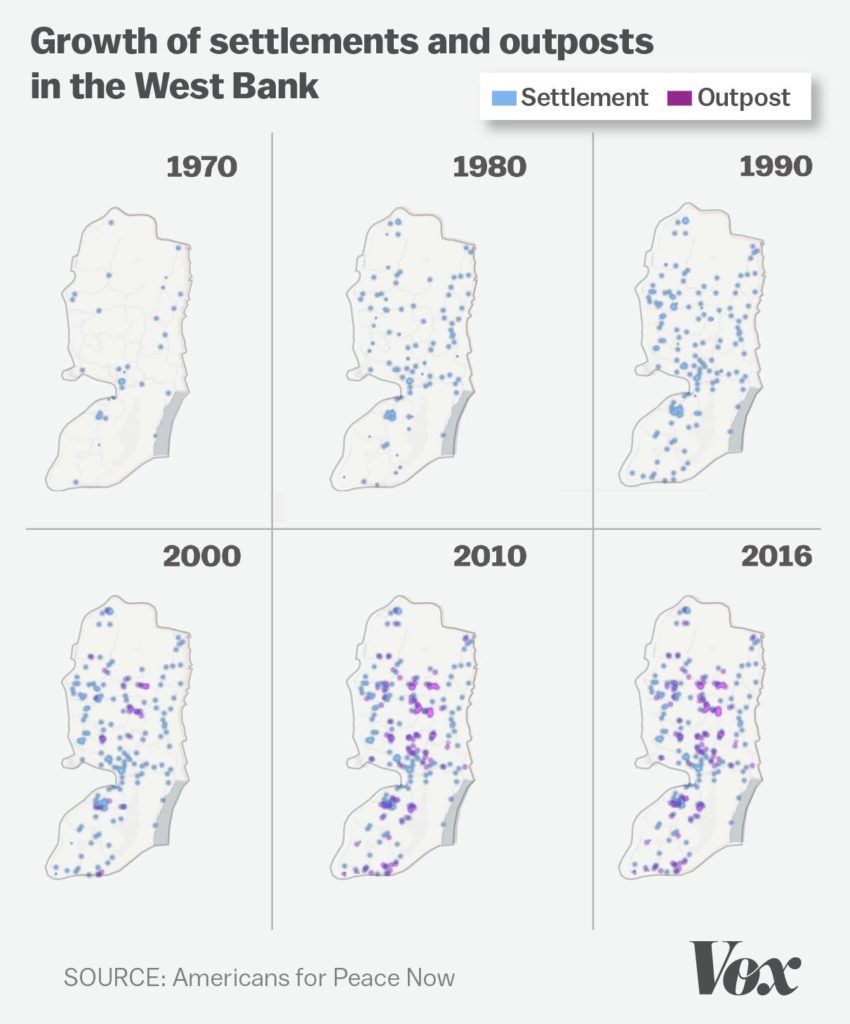 Israel is comfortable with the status quo, and the Palestinian leadership—in Ramallah, Gaza, and elsewhere—is locked in internecine feuds and mired in corruption. Many of these leaders have found the political stalemate lucrative and have enriched themselves on funds that have come from America, Europe, Arab countries, non-governmental organizations and foundations, and other sources.
Whenever a European, American, or UN high-level emissary comes calling, Israeli and Palestinian leaders often engage in the charade of wanting to have a settlement based on Resolutions 242 and 338. Upon leaving these rhetoric-filled meetings, the emissary usually highlights the "positive" atmosphere of the talks and praises the parties for not walking out. Kushner and company are expected to do the same.
The Palestinian security services continue to work closely with their Israeli counterparts under the so-called Tenet plan designed nearly two decades ago. Accordingly, Israel sees no urgency for a settlement. In fact, many Israeli politicians over the years have indicated that a settlement based on two states does not serve Israel's national interest or security. My interactions with senior intelligence officers during my government service convinced me that they, unlike their political masters, did believe that a settlement of the conflict would benefit Israel's long-term, strategic security considerations.
More recently, however, Israel has been working closely—overtly and covertly—with Arab countries, including Jordan, Egypt, Saudi Arabia, the UAE, Qatar, Oman, Morocco, and others. The absence of a settlement has not hindered or derailed such collaboration. Similarly, the United States—both the executive branch and Congress—has been extremely reluctant to push Israel either to halt its settlement activity or to trade land for peace. It is time for all concerned to declare, clearly and unequivocally, the demise of the two-state model and move on.
As the stalemate continues and Palestinian anger builds up in East Jerusalem and elsewhere, Israel continues to face a demographic time bomb. Available figures show that the Jewish population of Israel is 5.7 million or 51 percent of the total population of 11.2 million between the Jordan River and the Mediterranean Sea. The Palestinian population in the same area is approximately 5.5 million or 49 percent of the total population. This number does not include the over five million Palestinians outside Palestine. The Palestinian population in Palestine is divided as follows: 1.3 million in Israel proper, 300,000 in East Jerusalem, 2.3 million in the West Bank, and 1.6 million in Gaza.
In lieu of an independent and sovereign Palestinian state, several options have been proposed over the years, including a unitary state, a bi-national state, and a Palestinian-Jordanian federated state. None has materialized because of the fierce opposition by Jordan, Israel, the Palestine Liberation Organization, and the Ramallah Palestinian Authority government since the advent of the now defunct Oslo in 1993.
A Confederative State
Because the two-state paradigm and the other proposals have not worked, it is time to consider an Israeli-Palestinian political structure that is not unlike what exists in Canada, Belgium, and Switzerland. This structure calls for the creation of a state called Israel-Palestine in which Israeli Jews and Palestinians would be citizens with full rights and responsibilities under the law. Citizens would be free to live wherever they wish in the new country between the River and the Sea.
The governing structure would consist of a national government—executive, legislative, and judicial—regional canton governments, and town and city municipal councils. The national government under a new constitution would be responsible for defence, foreign relations, the national economy, the rule of law, and the democratic system of governing. The country would have one flag, one currency, and two official languages, Arabic and Hebrew. The new state would be divided into 25 cantons, with a population of approximately half a million each.
The government will have a titular president selected by a national parliament elected by the people on a one person, one vote basis. The other component of the bicameral legislature would be a national body or senate representing the 25 cantons on an equal basis, with four from each canton. The legislative powers of the national parliament and the national senate would be defined in the constitution.
Each canton would be responsible, among other things, for the safety and wellbeing of its citizens, education, land-use plans and zoning ordinances. Although both languages will be taught across the country, each canton would determine, based on the wishes of the majority of its citizens, the cultural heritage taught in its schools.
Although there is little hope that this confederative proposal will be accepted anytime soon, no other option has worked either. Readers will no doubt find all kinds of problems with this proposal. The intent, however, is not to be fixated on this or any other modality but to start an imaginative conversation about the future of the cradle of the three Abrahamic religions.
Jewish and Palestinian citizens have suffered too long from wars (two in Gaza alone), occupation, terrorism, and dehumanization. States and politicians have failed their peoples. It's now time for Israelis and Palestinians to have their say. If Kushner wants his mission to succeed and if President Trump is committed to making a lasting deal, they should jettison the two-state formula and explore more creative possibilities that will serve the two peoples.
_____________________________________
See also:
A Palestine-Israel federation: 5.0
"We are sliding towards confederation"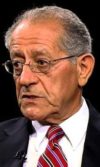 Dr. Emile Nakhleh was a Senior Intelligence Service officer and Director of the Political Islam Strategic Analysis Program at the Central Intelligence Agency. He is a member of the Council on Foreign Relations, a Research Professor and Director of the Global and National Security Policy Institute at the University of New Mexico, and the author of A Necessary Engagement: Reinventing America's Relations with the Muslim World and Bahrain: Political Development in a Modernizing State. He has written extensively on Middle East politics, political Islam, radical Sunni ideologies, and terrorism. His recent writings on terrorism and contemporary regional politics are posted on LobeLog.com.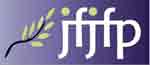 Jews for Justice for Palestinians is a network of Jews who are British or live in Britain, practising and secular, Zionist and not. We oppose Israeli policies that undermine the livelihoods, human, civil and political rights of the Palestinian people. We support the right of Israelis to live in freedom and security within Israel's 1967 borders. We work to build world-wide Jewish opposition to the Israeli Occupation, with like-minded groups around the world and are a founding member of European Jews for a Just Peace, a federation of Jewish groups in ten European countries.
Join the BDS-BOYCOTT, DIVESTMENT, SANCTIONS campaign to protest the Israeli barbaric siege of Gaza, illegal occupation of the Palestine nation's territory, the apartheid wall, its inhuman and degrading treatment of the Palestinian people, and the more than 7,000 Palestinian men, women, elderly and children arbitrarily locked up in Israeli prisons.
DON'T BUY PRODUCTS WHOSE BARCODE STARTS WITH 729, which indicates that it is produced in Israel. DO YOUR PART! MAKE A DIFFERENCE!
7 2 9: BOYCOTT FOR JUSTICE!
DISCLAIMER: The statements, views and opinions expressed in pieces republished here are solely those of the authors and do not necessarily represent those of TMS. In accordance with title 17 U.S.C. section 107, this material is distributed without profit to those who have expressed a prior interest in receiving the included information for research and educational purposes. TMS has no affiliation whatsoever with the originator of this article nor is TMS endorsed or sponsored by the originator. "GO TO ORIGINAL" links are provided as a convenience to our readers and allow for verification of authenticity. However, as originating pages are often updated by their originating host sites, the versions posted may not match the versions our readers view when clicking the "GO TO ORIGINAL" links. This site contains copyrighted material the use of which has not always been specifically authorized by the copyright owner. We are making such material available in our efforts to advance understanding of environmental, political, human rights, economic, democracy, scientific, and social justice issues, etc. We believe this constitutes a 'fair use' of any such copyrighted material as provided for in section 107 of the US Copyright Law. In accordance with Title 17 U.S.C. Section 107, the material on this site is distributed without profit to those who have expressed a prior interest in receiving the included information for research and educational purposes. For more information go to: http://www.law.cornell.edu/uscode/17/107.shtml. If you wish to use copyrighted material from this site for purposes of your own that go beyond 'fair use', you must obtain permission from the copyright owner.