New Rules Split Palestinians from Foreign Spouses
PALESTINE - ISRAEL, 25 Sep 2017
Jews for Justice for Palestinians – TRANSCEND Media Service
Israel Makes It Increasingly Difficult for Palestinians' Foreign Spouses to Stay in West Bank

Ever more frequent demands by the Israeli authorities in the West Bank are forcing these women to leave and re-enter the territories. It's to urge the families to emigrate, critics say.

By Amira Hass, Haaretz premium
September 10, 2017
As he has done for the past eight years, Shadi, the husband of Eva (not their real names), applied to renew the visa for his wife, a citizen of a Western European country. He gave the application, passport and other documents to a clerk at the Palestinian Interior Ministry's office in the West Bank city where they live. The Palestinian official relays such applications to the Israeli Civil Administration's base in Beit El, which then returns the passport with the visa stamped inside.
In the past, the visas Eva received were valid for anywhere from six months to a year. This time, a few days after Shadi submitted the application, Eva's passport was returned by the Palestinian clerk, but without a visa. In the passport, they found a note asking them to call Diana Ben-Haim, the head of the Registry and Passports Department at the Civil Administration. This is the same person whose name and signature are found on the visas stamped in Beit El.
According to the rules, about once every two years, during which visas are extended by the Civil Administration, Eva was supposed to leave the country and, upon her return, receive a new tourist visa at the border crossing. Three months ago, she returned from abroad, and now the time had come to extend the visa she received when she re-entered the country.
The summons to a meeting with Ben-Haim was something new for Eva. After a few days of trying to reach her with no luck, the meeting was scheduled. Eva's visa request had been rejected, Ben-Haim informed her, because the last time she left the country she departed and returned via Ben-Gurion Airport, not the Allenby Crossing. She had to leave the country immediately.
Eva was stunned. This wasn't the first time she had left and come back through the airport, so why now suddenly was she being told she had to immediately exit the country and leave behind her young children, husband and home, travel via the Allenby Bridge to Amman, spend at least a week there and come back?
In recent months, Eva and other citizens of foreign countries who are married to Palestinian residents of the West Bank have noticed that Israel has been putting more limits on their ability to stay put. Another woman, Dora, says that after years of being issued visas (officially called "visitor permits") that were valid for a year, suddenly, with no explanation, she received a visa that was only good for a few weeks.
Other women, who not long ago received visas valid for six or seven months, have recently been given visas valid for just over two weeks and which must be renewed over and over. When they went to the Civil Administration offices, Ben-Haim led them to conclude that the arrangement of issuing year-long visas has been halted.
Besides the inconvenience and uncertainty the new policy entails, it's also expensive: Each application and new visa cost 480 shekels ($137), with the payment divided between Israel and the Palestinian Authority. For some couples, the financial burden is too much. And on top of it, some foreign spouses of Palestinians, people with children, have recently traveled abroad to renew their visa only to be blocked by the authorities from reentering.
The more stringent policy came unannounced and without any explanation. The new rules and prohibitions, which are being presented verbally to the foreign spouses at the border crossings, at the Civil Administration or via clerks at the Palestinian Interior Ministry, are not uniform or taken from any written document. The visa's duration changes from person to person, without any clear criteria.
Sharing their experiences, these spouses have discovered that many more applications for a spouse's "visitor permit" are being turned down; that all kinds of new reasons for rejection that were never raised before are being cited; that the visas, when given, are for a much shorter duration; and that there are many cases of people being stopped at the border and denied re-entry to Israel. Employees at the Palestinian Interior Ministry also conveyed a new Israeli directive: Applications for a new "visitor permit" must be submitted 20 days before the current permit's expiration. This has also been told to people who were issued visas valid for just two weeks.
A dozen voices
In the West Bank, there are several hundred such "mixed" families in which the wife (in the majority of cases) or husband is a foreign citizen. Many of these foreign spouses are from Jordan, but there are also some from Europe, the United States and South America. Some are Palestinians who were born abroad. Some of the couples have been married just a few years, while others have been married for decades. They of any socio-economic status and live in cities, villages and refugee camps.
About a dozen women married to Palestinians agreed to speak with Haaretz on condition of anonymity; they fear the wrath of the Civil Administration. Not all were summoned to meet with Ben-Haim. Of those who were, one woman said her visa had expired before she was able to reach anyone at the Civil Administration by phone. They say the same has happened to other women too. At the end of the conversation with Ben-Haim, which some of them described as highly unpleasant, they were asked to sign a document written in Hebrew. The women said they objected to signing because they couldn't understand the language.
Because Israel controls the borders, it determines which foreigners are permitted to enter the West Bank and for how long. The same goes for those whose spouse and children are Palestinian residents. Because Israel has control over the Palestinian population registry, it determines which foreigners married to Palestinians receive resident status (within the context of "family reunification"), how many and when, if at all. The implementation of this policy is overseen by the Defence Ministry's Coordinator of Government Activity in the Territories. "We're just the delivery service," an employee of the Palestinian Interior Ministry says.
Being with your spouse and children is not considered a humanitarian criterion
The Israeli authorities the family reunification process in 2009. Currently, they say family reunification is only possible under special humanitarian circumstances. A spouse and children aren't considered humanitarian criteria. Special applications for family reunification must be submitted via the Palestinian Civil Affairs Ministry, but its employees refuse to accept them. They say the Civil Administration doesn't handle them anyway and doesn't want to receive the applications.
So, with the process for obtaining permanent residency frozen, continuous extension of visas for the West Bank is the only legal way for foreign citizens to live with their families. And there's a catch here too: some have been denied re-entry to the country, or had their visa application rejected, on suspicion they intend to illegally take up residency in the West Bank.
Easier in the '90s
Maria made her home in the West Bank in the early 1990s, when she married her Palestinian husband. A few years ago, her husband got a temporary job abroad, but she and the children chose to stay home. In the spring, she was told that since her husband was working in another country, her visa would not be renewed.
"Lately I've heard from other women that whenever the husband travels abroad, even if it's for a short time, and it's at the time the visa has to be renewed, the application is turned down," she says. "If the husband is a journalist who goes abroad on assignment, the visa application could be turned down on the grounds that the husband isn't in Palestine enough of the time."
The solution is to apply for a visa on the basis of the children's residency. But if the children grow up and go abroad to study, for example, the wife – whose home and social circle are in the West Bank – is obliged to abandon everything and move to a foreign country, with her husband, against her will – or stay home without a visa.
In the '90s, it was a lot simpler, Maria says. She and other women like her had an unwritten agreement with Israel under which, while there was no official family reunification, they could continue living in their homes based on tourist visas that were extended every few months or after a brief trip abroad. In her first years here, Maria also worked, and her Palestinian employer arranged the visa for her. At the time, the Israeli authorities had no problem with her making a living. But that was before the Palestinian Authority was established.
When the PA came into being in 1994, the expectation that it would control its population registry was dashed. But the gentleman's agreement with foreign citizens married to Palestinians was preserved: They could continue living in their homes on tourist visas that were frequently renewed.
When the second intifada began in 2000, citizens of Arab countries, including Jordan, were barred from entering Israel, including the spouses of West Bank residents and the mothers of children who had been living in Israel for many years. Many Jordanian women were separated from their families for long periods of time. Others decided not to chance going to Jordan and stayed home without a valid visa. In 2006, with no warning, European citizens married to Palestinians discovered they could not return home. They were suddenly being barred at the border crossings from reentry.
That same year, the families affected by the change started a group called My Right to Enter. It waged a public and diplomatic campaign with some success. COGAT was compelled to make public a sort of lenient procedure for the entry of foreigners, which said that visitor permits would be extended by a year via the Palestinian Interior Ministry and the Israeli Civil Administration, up to three years. After the first three years, similar extensions were possible for another year, after a brief sojourn abroad.
In 2010, another restriction was added: many of the visas issued at the Allenby Bridge and by the Civil Administration contain a stamp limiting the visa holder to "Judea and Samaria" – the West Bank.
The campaign by My Right to Enter and petitions to the High Court of Justice by the Centre for the Defence of the Individual against the freezing of the family reunification process had another positive result: in 2008-9 Israel granted West Bank residency to about 50,000 spouses of Palestinians.
But some fell through the cracks. One was Adriana, an American citizen who has been living in her husband's village without a visa for 20 years during which she has never left the country. "We couldn't afford to pay for trips abroad every few months," she says.
Two years ago, her husband died of heart disease, and also left many debts. She was left to support herself and their six children. Adriana is careful not to travel too much around the West Bank either, lest she be detained at a checkpoint and deported. When her parents got sick, she didn't dare travel to visit them: foreigners who have remained in the country with a visa are permitted to leave, but when they seek to return – the former overstay is used as a pretext to prevent them from entering again.
When it was still possible, Adriana and her late husband applied for family reunification. She says that when the applications were reviewed in 2008, she was given a ludicrous explanation for why hers was denied: that she wasn't in the country. She has no money for lawyers and, in the PA, there is no one who represents people like her versus the Civil Administration.
Many of the women have a profession, such as teaching, but their tourist visas prohibit them from working. However, after the campaign in 2006, these spouses were told that as long as they were employed within the PA, this would not be considered a violation of their visa conditions. Now, as part of the unofficial new strictures, the Civil Administration is threatening not to renew the visas of anyone who works and to require them to leave the country.
'Losing its mind over demographics'
Jerusalem attorneys Leora Bechor and Yotam Ben-Hillel represent many foreign spouses of Palestinians. In July 2016, COGAT wrote to them that "currently, an interministerial review is underway" to consider amending the regulation that prohibits foreigners (including the spouses of Palestinians) from working or volunteering in the West Bank.
The regulation has still not been amended. Ben-Hillel points out that the Oslo Accords stipulate that visas can be obtained for study or work in the territories. "Contrary to the agreements, Israel is not letting people work in the West Bank with a permit, and using the matter of employment as a basis for denying applications for visa extensions – even when Israel knows that people have to work to make a living," he says.
Ben-Hillel adds that the ban on entering via Ben-Gurion Airport also contradicts COGAT's written procedures for the entry of foreign nationals. They state that citizens of countries that have diplomatic relations with Israel are entitled to enter Israel via the airport or Allenby Bridge. Traveling via Allenby and then Amman is more expensive and much more difficult for the elderly, sick and disabled.
Haaretz submitted 15 detailed queries to COGAT. Rather than respond to each specifically, the agency's spokesman's office provided the following answer:
"Applications for a visit to the area of Judea and Samaria by means of a tourist visa may be submitted in accordance with the criteria stipulated in the Procedure for the Entry of Foreigners. These visas do not allow for permanent residence in the area. For that, one must submit an application for family reunification, through the Palestinian Authority. This kind of application is reviewed by the Israeli side in accordance with the individual circumstances, and on the basis of COGAT policy, which is set based on security and diplomatic considerations.

"In a case where there is concern that a tourist visa will be exploited by a foreigner to permanently reside in the area against the law, the entry can be made contingent upon the deposit of a monetary bond. Also, foreigners who previously resided illegally in the region may have their application for another entry denied, as is standard practice at border crossings in many places around the world. Each case is considered on the basis of the individual circumstances."
Bechor says: "Israel has apparently decided that the Palestinians don't have the right to family life. First of all, the spouses of Palestinians aren't allowed to obtain legal status in the territories via family reunification. And now on top of that, they've decided also to block the only path that still lets these couples live together in the territories – long-term, renewable visitor permits."
Bechor says Israel is creating a situation in which spouses who want to keep living together will be forced to leave the West Bank. "In this way, Israel is ensuring the expulsion of many Palestinians," she says. "All the excuses used by the Civil Administration for not extending the visitor permits are just further proof that Israel is losing its mind over demographics and counting every single Palestinian who lives between the Jordan River and the sea."
_________________________________________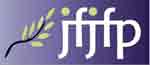 Jews for Justice for Palestinians is a network of Jews who are British or live in Britain, practising and secular, Zionist and not. We oppose Israeli policies that undermine the livelihoods, human, civil and political rights of the Palestinian people. We support the right of Israelis to live in freedom and security within Israel's 1967 borders. We work to build world-wide Jewish opposition to the Israeli Occupation, with like-minded groups around the world and are a founding member of European Jews for a Just Peace, a federation of Jewish groups in ten European countries.
Join the BDS-BOYCOTT, DIVESTMENT, SANCTIONS campaign to protest the Israeli barbaric siege of Gaza, illegal occupation of the Palestine nation's territory, the apartheid wall, its inhuman and degrading treatment of the Palestinian people, and the more than 7,000 Palestinian men, women, elderly and children arbitrarily locked up in Israeli prisons.
DON'T BUY PRODUCTS WHOSE BARCODE STARTS WITH 729, which indicates that it is produced in Israel. DO YOUR PART! MAKE A DIFFERENCE!
7 2 9: BOYCOTT FOR JUSTICE!
DISCLAIMER: The statements, views and opinions expressed in pieces republished here are solely those of the authors and do not necessarily represent those of TMS. In accordance with title 17 U.S.C. section 107, this material is distributed without profit to those who have expressed a prior interest in receiving the included information for research and educational purposes. TMS has no affiliation whatsoever with the originator of this article nor is TMS endorsed or sponsored by the originator. "GO TO ORIGINAL" links are provided as a convenience to our readers and allow for verification of authenticity. However, as originating pages are often updated by their originating host sites, the versions posted may not match the versions our readers view when clicking the "GO TO ORIGINAL" links. This site contains copyrighted material the use of which has not always been specifically authorized by the copyright owner. We are making such material available in our efforts to advance understanding of environmental, political, human rights, economic, democracy, scientific, and social justice issues, etc. We believe this constitutes a 'fair use' of any such copyrighted material as provided for in section 107 of the US Copyright Law. In accordance with Title 17 U.S.C. Section 107, the material on this site is distributed without profit to those who have expressed a prior interest in receiving the included information for research and educational purposes. For more information go to: http://www.law.cornell.edu/uscode/17/107.shtml. If you wish to use copyrighted material from this site for purposes of your own that go beyond 'fair use', you must obtain permission from the copyright owner.