March 16, the Blackest Day in Kashmir History
ASIA--PACIFIC, 19 Mar 2018
Mohamad Ashraf Khwaja | Countercurrents – TRANSCEND Media Service
The 16th of March is the blackest day for all Kashmiris. On this day in 1846, an inhuman sale of Kashmir and Kashmiris was made with a person (Gulab Singh) whom Lord Hardinge called 'the greatest rascal of Asia' by a nation (Britain) to which Napoleon called 'the country of shopkeepers'. Ironically, this sordid sale of the transaction was erroneously termed as 'The treaty of Amritsar'.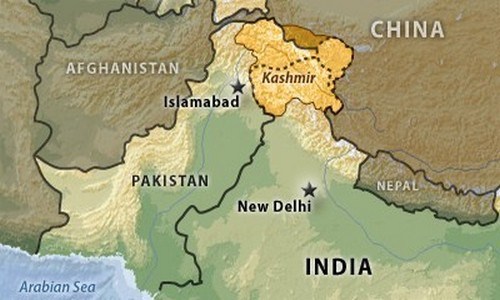 As soon as this 'fateful 16th day of March' passed, the Dogra Raja along with what Robert Thorp calls 'his fanatic ministers and rapacious officials' ushered in a reign of terror in the valley. Taxes were levied exorbitantly and almost everything other than air and water (to quote Walter Lawrence) was taxed. It was no surprise for the ruler to give Kashmiri Muslims, who happened to be around 93% of the population according to Lawrence, the treatment of the "Other".
It may be because the Dogra Raja considered Kashmir a purchased property,unlike the Jammu region which Raja Gulab Singh had acquired as a jagir from Maharaja Ranjit Singh of Punjab in 1820. Subsequently, for a century, the life of Kashmiris wereironically under the dual imperialism of British and Dogras that of derivation, pain and suffering. The European travel accounts of this period call it 'horrible'.
Irony dies a thousand deaths as this infamous transaction (in which the whole Kashmir was sold in 75 lakh nanak shahi rupees) was given the color of a 'treaty' by the people who are known to the world for their liberalism, democratic values, fair play and sense of justice; who had abolished tyrannical and despotic monarchies in their own homeland and established in their place a democratic political system, making Great Britain the mother of parliamentary democracy. It was the same nation that gloated over its democratic credentials and 'white man's burden' but handed over Kashmir to a tyrannical, despotic chieftain in lieu of some cash.
The non-native Dogras worked overtime to inflict pain upon Muslims and make  them feel so. So long as Kashmiris remained under thedomination of Dogras, they had never been better than slaves. The  Dogra fiefdom often invoked the  'treaty' to establish their legitimacy and assert their control over 'everything' written in the deal. 'Everything' includes dejure & defacto ownership of self-esteem, happiness, life, liberty and identity of its inhabitants.  Through this shoddy sell-out, they had a plan to take revenge from every Kashmiri Muslim-dead, living and yet to born.  The 16th March treaty is historically significant because itpushed Muslims of the state to the limits of marginality to ensure that they are not resuscitated as an independent entity. It permanently changed the socio-psychological, demographic and economic profile of the state. It spelt an unsurprising turnaround of economic and political fortunes for the Dogras and their co-religionist Pandits, shifting of demographic statistics to their favour in Jammu region and dehumanized Muslims in the most painful manner.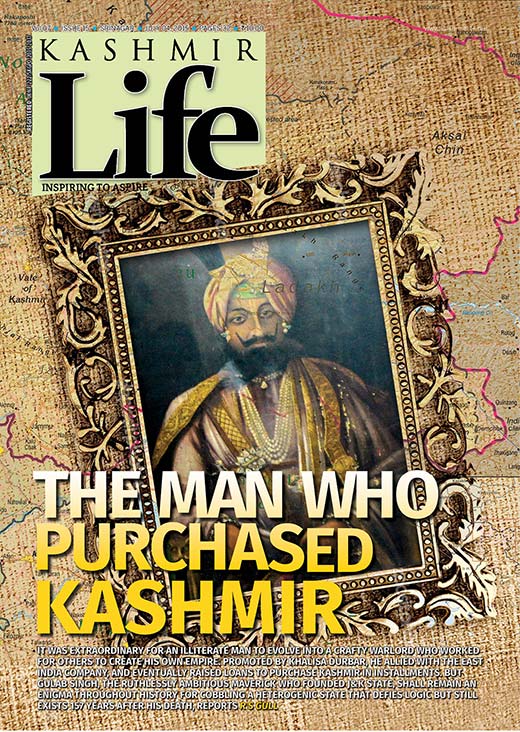 The faithful successors of the Dogras are pleased to make it impossible for Muslims to escape fromthe imposed marginality of highest order unleashed by the treaty. On a daily basis, the psychological wounds left open aren't allowed to heal; they're scratched, scars are made permanent and sensibilities trampled. Be it the shrill reminder of 1947 Jammu massacre (read genocide) by Dogra forces or the BJP state legislator Chowdhary Lal Singh's public support to the rapist of 8-year old poor nomad girl Asifa, or the mood to declare Hari Singh's birthday a state holiday- March 16th  behaves like an intimidating djinn that fails exorcism.  A whole generation of Kashmiri Muslims would prefer to ignore the bitter past graciously and begin to rework together.
In Europe, historically the battlefield of death & destruction, nationalities buried their difference and evolved aconsensus on embracing ethnic & religious diversities within the territorial boundaries. In our case, the attempts to build consensus among two parts of the samestate divided more by history than geography- Hindus in Jammu and Muslims in Kashmir- are frustrated by religious fanatics, Islamophobes, racial supremacists and deep state in India who live on this harvest of hatred and division. Thissinister way they make the treaty a living experience. They abort our attempts to undo some bitter history and fail us to evolve a national consensus that does not have roots in Indian tradition.
Ordinary Kashmiris have become alien to themselves and this self-estrangement leaves them bewildered about their identity and future.  As Kashmir is mourning 172nd year of its slavery on 16 March this year, the unresolved question still pleads for attention- had Kashmir not been sold in 1846,  would it have been resold in 1947?
_____________________________________
The author is a Doctoral Fellow at Centre of Advanced Study in History at Aligarh Muslim University. He can be reached at sahibkhawaja@gmail.com
Go to Original – countercurrents.org
DISCLAIMER: The statements, views and opinions expressed in pieces republished here are solely those of the authors and do not necessarily represent those of TMS. In accordance with title 17 U.S.C. section 107, this material is distributed without profit to those who have expressed a prior interest in receiving the included information for research and educational purposes. TMS has no affiliation whatsoever with the originator of this article nor is TMS endorsed or sponsored by the originator. "GO TO ORIGINAL" links are provided as a convenience to our readers and allow for verification of authenticity. However, as originating pages are often updated by their originating host sites, the versions posted may not match the versions our readers view when clicking the "GO TO ORIGINAL" links. This site contains copyrighted material the use of which has not always been specifically authorized by the copyright owner. We are making such material available in our efforts to advance understanding of environmental, political, human rights, economic, democracy, scientific, and social justice issues, etc. We believe this constitutes a 'fair use' of any such copyrighted material as provided for in section 107 of the US Copyright Law. In accordance with Title 17 U.S.C. Section 107, the material on this site is distributed without profit to those who have expressed a prior interest in receiving the included information for research and educational purposes. For more information go to: http://www.law.cornell.edu/uscode/17/107.shtml. If you wish to use copyrighted material from this site for purposes of your own that go beyond 'fair use', you must obtain permission from the copyright owner.