Global Catastrophic Risks 2018 Annual Report
FEATURED RESEARCH PAPER, 3 Dec 2018
Global Challenges Foundation – TRANSCEND Media Service
Thought Leaders Sharing What You Need to Know on Global Catastrophic Risks
Foreword
By Mats Andersson – Vice Chairman Global Challenges Foundation
The 2018 Annual Report on global catastrophic risks presents updates to previously published information about global catastrophic risks and their governance, outlined and explained by leading academic experts.
Understanding global catastrophic risks is more important than ever. It is also vital to realise that many of the risks are connected and often reinforcing each other. In that regard, the present report plays an essential role in the broader mission of the Global Challenges Foundation. Without an intimate knowledge of these threats, we cannot even begin to work on models that can help us manage, reduce and preferably eliminate the greatest threats to humanity more rapidly, effectively and equitably.
Since the last Annual Report, the Global Challenges Foundation organised the inaugural New Shape Forum, held in Stockholm on May 27-29 2018. More than 200 leading thinkers and experts convened to discuss fresh ideas for improving global governance to tackle the world's most pressing problems. During this event, we awarded a total of USD 1.8 million to three innovative submissions in the conclusion of the New Shape Prize, an open call seeking such creative models for better global governance.
In the coming months, we will continue to support the refinement and development of ideas to improve the ways we manage global risks. The Global Challenges Foundation has decided to fund a number of dedicated working groups who will concentrate on expanding the most promising ideas brought forward by the New Shape Prize. These groups will have the opportunity to present at the Paris Peace Forum in early November to an audience of world leaders and global shapers.
Still, this is just another checkpoint in an ongoing process of iterative elaboration and refinement. For now, we hope that the knowledge and insights shared here can stoke new productive ideas and even greater discussion about more effective forms of global cooperation.
For the Global Challenges Foundation, it remains an important task to develop our knowledge about the greatest global risks. We are grateful to all the scientists and experts who have helped, and who continue to help, in fulfilling that mission.
What Is a Global Catastrophic Risk?
Level of risk = probability x impact
We fret about familiar risks – air crashes, carcinogens in food, low radiation doses, etc – and they're all intensively studied. But we're in denial about some emergent threats – the potential downsides of fast-developing new technologies and the risk of crossing environmental 'tipping points'. These may seem improbable, but in our interconnected world, their consequences could cascade globally, causing such devastation that even one such incident would be too many. These potentially catastrophic threats surely deserve expert analysis. It's crucial to assess which can be dismissed firmly as science fiction, and which could conceivably become real; to consider how to enhance resilience against the more credible ones; and to guard against technological developments that could run out of control. This topic should be higher on the international agenda. It's a wise mantra that 'The unfamiliar is not the same as the improbable'. And that's why the topics addressed in these pages are so timely and deserve to be widely read.
Why Care Now?
As a world leader, community leader, or global citizen, there is a broad range of issues that you could be concerned about. Why should global catastrophic risks be the priority?
The Limits of Our Cognitive Ability
We're affected by cognitive bias. Our brain is not optimized to think about catastrophic risk. It either completely neglects or massively overweighs low probabilities, and it is wired to make sense of linear correlations. However, most of our greatest challenges are non-linear: beyond a certain threshold, change is sudden, rapid, and sometimes exponential. This directly betrays our cognitive expectations. Global catastrophic risk is not an intuitive matter, and as such, it requires intellectual focus.
Systemic Risks
Many critical challenges today, such as climate change and political violence, are not contained within national borders, nor do they fit into the silos of separate government agencies or academic specialties. No matter who burns fossil fuels, the world's oceans continue to absorb carbon dioxide, and the resulting acidification affects fisheries and food security for millions.
Many studies have shown that poverty is a significant contributor to political violence1, which in turn further impairs economic development. Today's risks are interconnected. We cannot view them or manage them in isolation. Leaders can ignore them because they fall outside the limited scope of their mandate, but silos will not offer protection from the consequences.
What Do We Have to Lose?
Whatever you care most about, be it justice, knowledge, achievement, or family, it is likely to require this planet. Conserving this world is a prerequisite for the continued existence of everything we know and fight for.
To Read the full report download PDF file: Global Catastrophic Risks Annual Report 2018
_________________________________________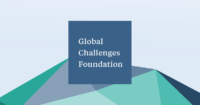 The Global Challenges Foundation works to incite deeper under­standing of the global risks that threaten humanity and catalyse ideas to tackle them. Rooted in a scientific analysis of risk, the Foundation brings together the brightest minds from academia, politics, business and civil society to forge transformative approaches to secure a better future for all.
Go to Original – globalchallenges.org
DISCLAIMER: The statements, views and opinions expressed in pieces republished here are solely those of the authors and do not necessarily represent those of TMS. In accordance with title 17 U.S.C. section 107, this material is distributed without profit to those who have expressed a prior interest in receiving the included information for research and educational purposes. TMS has no affiliation whatsoever with the originator of this article nor is TMS endorsed or sponsored by the originator. "GO TO ORIGINAL" links are provided as a convenience to our readers and allow for verification of authenticity. However, as originating pages are often updated by their originating host sites, the versions posted may not match the versions our readers view when clicking the "GO TO ORIGINAL" links. This site contains copyrighted material the use of which has not always been specifically authorized by the copyright owner. We are making such material available in our efforts to advance understanding of environmental, political, human rights, economic, democracy, scientific, and social justice issues, etc. We believe this constitutes a 'fair use' of any such copyrighted material as provided for in section 107 of the US Copyright Law. In accordance with Title 17 U.S.C. Section 107, the material on this site is distributed without profit to those who have expressed a prior interest in receiving the included information for research and educational purposes. For more information go to: http://www.law.cornell.edu/uscode/17/107.shtml. If you wish to use copyrighted material from this site for purposes of your own that go beyond 'fair use', you must obtain permission from the copyright owner.