(Português) Catástrofe de Brumadinho: O que sobra depois de não sobrar nada?
ORIGINAL LANGUAGES, 4 Feb 2019
Leonardo Boff – TRANSCEND Media Service

29 Jan 2019 – Muitos no Brasil vivemos uma situação de luto. O luto se impõe quando sofremos perdas: os muitos mortos e centenas de desaparecidos do rompimento da barragem da Vale que destruiu criminosamente a cidade de Brumadinho. A perda da pessoa amada, do emprego que garantia a família, a emigração forçada por causa de ameaças de morte.
Maior é o luto quando atinge bens fundamentais de um país: a perda da democracia, dos direitos trabalhistas garantidos há muitos anos, a diminuição das aposentadorias dos idosos, os cortes das políticas públicas para pobres e miseráveis, a privatização dos commons, bens fundamentais para a soberania do país.
Mas o grande luto é termos que aceitar um presidente que reforçou a cultura do ódio, de seu desconhecimento das questões nacionais, que nos envergonhou em Davos, onde os donos do dinheiro no mundo se reunem para garantir seus interesses. Seu discurso que poderia ser de 45 minutos, durou escassos seis, pois era tudo do pouco que tinha a dizer. Desmarcou as entrevistas para ocultar sua ignorância e as acusações graves que pesam sobre um membro de sua família.
Representa grande desafio para todos trabalhar as perdas e alimentar a resiliência que significa, saber dar a volta por cima e aprender da situação de luto.
Vários são os passos a serem dados nesse percurso.
O primeiro passo é a indignação que se expresa na surpresa: é criminoso o rompimento da barragem da Vale. O país merecia um tal governo? Descobrimos que a vida comporta tragédias que fazem sofrer especialmente os pobres. E não raro nos culpamos por não as termos cuidado nem percebido antes.
O segundo passo é a recusa sofrida: como foi possível chegarmos a este ponto com a Vale? De eleger um presidente com pouquíssimas luzes e com algumas características próprias do fascismo? Onde nós erramos? Inicialmente tendemos recusar o fato. Mas ele está ai, rude e tosco.
O terceiro passo é a depressão psicológica associada à recessão econômica. Atingmos o fundo do poço. A economia é para o mercado que lucra com a crise enquanto joga milhões na pobreza. Somos tomados por um vazio existencial e desinteresse das coisas da vida. Quem consolará os familiares dos vitimados de Brumadinho? Quem lhes reforçará a esperança de que as promessas de reconstrução vão ser cumpridas?
O quarto passo é o autofortalecimento. Operamos uma espécie de negociação com a frustração e a depressão. Essas coisas sinistras pertecem à vida com suas contradições. Não podemos afundar nem perder nossos projetos e sonhos. Precisamos reerguer as casas de Brumadinho. A Vale, empresa privada que pensa mais nos lucros que nas pessoas, tem que tirar duras lições para evitar novos crimes ambientais. O luto deve gerar pressões por parte do povo e novas iniciativas. Podemos sair mais fortalecidos do luto.
O quinto passo é a aceitação dolorosa do fato incontornável. O luto deve passar da frente dos olhos para trás da cabeça, apesar das imagens inapagáveis do crime. Ninguém sai do luto como entrou. Amadurece à duras penas e experimenta que, no caso do novo governo brasileiro de direita, nem toda perda é total: ela traz sempre um ganho social e político.
Todo luto configura uma travessia paciente. Parece que nossas estrelas-guia se apagaram. Mas o céu continua a iluminar nossas noites escuras. As nuvens podem encobrir o Cristo Redentor do Corcovado, mas ele continua lá. Mesmo sem vê-lo, cremos em sua presença. Bolzonaro também passará. O Cristo, não. Enxugará as lágrimas dos familiares que sofrem.
Com referência ao nossa situação política, há que se reconhecer que nossa árvore foi mutilada: cortaram a copa, arrancaram as folhas, destruíram as flores e os frutos, cerraram seu tronco e arrancaram as raízes. O que sobrou depois de não sobrar nada? Sobrou o essencial que o luto induzido não consegue destruir: sobrou a semente. Nela, em potencial, estão as raízes, o tronco, as folhas, as flores, os frutos e a copa viçosa.
Tudo pode recomeçar. Recomeçaremos, mais seguros porque mais experimentados, mais experimentados porque mais sofridos, mais sofridos porque mais dispostos para um novo sonho. O luto passará. Será tempo de refazimento de um Brasil mais cordial, solidário, justo e hospitaleiro.
_________________________________________________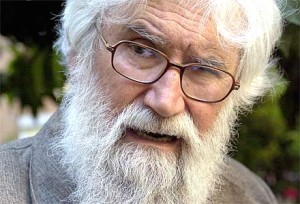 Leonardo Boff é um escritor, teólogo e filósofo brasileiro, professor emérito de ética e filosofia da religião da Universidade do Estado do Rio de Janeiro, recebedor do Prêmio Nobel Alternativo da Paz do Parlamento sueco [Right Livelihood Award]em 2001, membro da Iniciativa Internacional da Carta da Terra, e professor visitante em várias universidades estrangeiras como Basel, Heidelberg, Harvard, Lisboa e Salamanca. Expoente da Teologia da Libertação no Brasil, foi membro da Ordem dos Frades Menores, mais conhecidos como Franciscanos. É respeitado pela sua história de defesa pelas causas sociais e atualmente debate também questões ambientais. Colunista do Jornal do Brasil, escreveu os livros Francisco de Assis: Ternura e Vigor, Vozes 2000;  A Terra na palma da mão: uma nova visão do planeta e da humanidade,Vozes 2016;  Cuidar da Terra – proteger a vida: como escapar do fim do mundo, Record 2010;  A hospitalidade: Direito e dever de todos, Vozes 2005; Paixão de Cristo, paixão do mundo, Vozes 2001; Brasil: Concluir a refundação ou prolongar a dependência, Vozes 2018. Boff escreveu "Destino e Desatino da Globalização" em: Do iceberg à Arca de Noé, Mar de Ideias, Rio 2010 pp. 41-63.
Go to Original – leonardoboff.wordpress.com
DISCLAIMER: The statements, views and opinions expressed in pieces republished here are solely those of the authors and do not necessarily represent those of TMS. In accordance with title 17 U.S.C. section 107, this material is distributed without profit to those who have expressed a prior interest in receiving the included information for research and educational purposes. TMS has no affiliation whatsoever with the originator of this article nor is TMS endorsed or sponsored by the originator. "GO TO ORIGINAL" links are provided as a convenience to our readers and allow for verification of authenticity. However, as originating pages are often updated by their originating host sites, the versions posted may not match the versions our readers view when clicking the "GO TO ORIGINAL" links. This site contains copyrighted material the use of which has not always been specifically authorized by the copyright owner. We are making such material available in our efforts to advance understanding of environmental, political, human rights, economic, democracy, scientific, and social justice issues, etc. We believe this constitutes a 'fair use' of any such copyrighted material as provided for in section 107 of the US Copyright Law. In accordance with Title 17 U.S.C. Section 107, the material on this site is distributed without profit to those who have expressed a prior interest in receiving the included information for research and educational purposes. For more information go to: http://www.law.cornell.edu/uscode/17/107.shtml. If you wish to use copyrighted material from this site for purposes of your own that go beyond 'fair use', you must obtain permission from the copyright owner.