Trump Regime Escalates Sanctions War on Venezuela
ANGLO AMERICA, LATIN AMERICA & THE CARIBBEAN, 15 Apr 2019
Stephen Lendman | Intrepid Report – TRANSCEND Media Service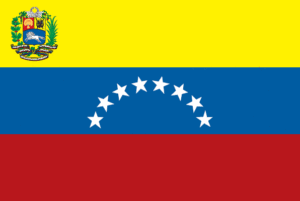 8 Apr 2019 – Sanctions are ineffective as a regime change tool, harming targeted economies and populations, achieving little more.
Yet they're a US favorite, used repeatedly against targeted countries like Venezuela, Iran, Syria, North Korea, and many others.
When unilaterally imposed, they're flagrantly illegal, never a consideration for US hardliners, operating by their own rules exclusively.
On Friday [5 Apr], the Trump regime's Treasury Department Office of Foreign Assets Control (OFAC) sanctioned two companies and 35 vessels transporting Venezuelan oil to Cuba—their legal right.
Sanctioned companies are Liberia-registered Ballito Bay Shipping Incorporated and Greek-registered ProPer In Management Incorporated.
Treasury Secretary Mnuchin turned truth on its head saying, "Cuba has been an underlying force fueling Venezuela's descent into crisis [sic]. Treasury is taking action against vessels and entities transporting oil, providing a lifeline to keep…illegitimate Maduro…afloat [sic]."
Further US sanctions on Venezuela's oil sector were imposed, a Trump regime official saying, We acted upon a request from the Venezuelan National Assembly."
The country's Supreme Court ruled its actions "null and void" for illegally seating three MPs accused of electoral fraud.
According to the Trump regime official, "we are continuing to tighten the noose…for the financial strangulation of Maduro and his cronies. We will continue moving in that direction. We will continue to see action coming in days and weeks ahead."
In response to the Trump regime's latest illegal action, Venezuelan Foreign Minister Jorge Arreaza said "while [it] boasts of defending economic and commercial principles, it announced sanctions today against Venezuelan vessels and transportation in order to affect the delivery of oil to its sister Republic of Cuba," adding, "The Government of the Bolivarian Republic of Venezuela categorically rejects the new attack by the [Trump regime] against the Venezuelan oil industry and its economic sovereignty."
It illegally attacks the "most basic economic and commercial rights, and questions how a member country of the World Trade Organization and so-called 'defender of liberal principles' would impose such measures."
The sanctions "aim to do harm, not only to the countries of Venezuela and Cuba, but also the businesses and commercial associations that should instead benefit from international protection."
No matter what actions the Trump regime takes against sovereign Venezuela and its allies, "no act of imperialism will stop the cooperation between free and independent countries," Arreaza stressed.
Establishment media cheered the Trump regime's illegal action. The NYT quoted Mike Pence saying, "Venezuela's oil belongs to the Venezuelan people."
He hasn't a clue about how sovereign Venezuela operates, using most of its revenues for helping its people by providing vital social services.
In the US they're fast eroding, its discretionary income used largely for militarism, war making, and corporate handouts, its ordinary people increasingly exploited.
The Times lied claiming Venezuela "provides oil to Cuba in exchange for intelligence and counterintelligence services while the Venezuelan people lack food, medicine and clean water"—typical Times rubbish, supporting lawless Trump regime actions instead of responsibly denouncing them.
For the first time since March 29, the Wall Street Journal discussed Venezuela, covering the same issue, saying Trump regime sanctions on Venezuela's oil industry aim "to cripple" Maduro's government, DJT hardliners turning truth on its head calling it illegitimate and corrupt, according to the Journal.
Venezuela and Cuba are longstanding allies. US actions won't change things. Their governments will continue working cooperatively together, as well as with Russia, China, and other nations.
The neocon/CIA house organ Washington Post didn't cover the latest US sanctions on Venezuela in its Saturday edition.
It featured Big Lies about its health system, falsely claiming it's "in utter collapse," a bald-faced Big Lie.
It cited propaganda by Human Rights Watch, and the Johns Hopkins Bloomberg School of Public Health, opposing Bolivarian social democracy, supporting regime change in Venezuela.
Relying on opposition sources, not information from reliable ones, they created the illusion of a deeply troubled Venezuelan health system—greatly aided by Russia, China and Cuba.
WaPo falsely claimed Maduro "refused to allow anything beyond a trickle of assistance to enter the country"—another bald-faced Big Lie.
It quoted Trump regime point man for regime change in Venezuela, Elliott Abrams, turning truth on its head saying. "The United States continues to seek ways to provide humanitarian assistance for the Venezuelan people."
US sanctions war and other toughness aim to inflict pain and suffering on the Venezuelan people.
Instead of winning over greater numbers from Maduro to Guaido, things so far are polar opposite.
The vast majority of Venezuelans want the country's social democracy preserved and protected. They strongly oppose foreign interference, overwhelmingly against military force.
______________________________________________

Stephen Lendman lives in Chicago. His new book as editor and contributor is titled Flashpoint in Ukraine: US Drive for Hegemony Risks WW III. He can be reached at lendmanstephen@sbcglobal.net.Visit his blog site at sjlendman.blogspot.com.
Go to Original – intrepidreport.com
DISCLAIMER: The statements, views and opinions expressed in pieces republished here are solely those of the authors and do not necessarily represent those of TMS. In accordance with title 17 U.S.C. section 107, this material is distributed without profit to those who have expressed a prior interest in receiving the included information for research and educational purposes. TMS has no affiliation whatsoever with the originator of this article nor is TMS endorsed or sponsored by the originator. "GO TO ORIGINAL" links are provided as a convenience to our readers and allow for verification of authenticity. However, as originating pages are often updated by their originating host sites, the versions posted may not match the versions our readers view when clicking the "GO TO ORIGINAL" links. This site contains copyrighted material the use of which has not always been specifically authorized by the copyright owner. We are making such material available in our efforts to advance understanding of environmental, political, human rights, economic, democracy, scientific, and social justice issues, etc. We believe this constitutes a 'fair use' of any such copyrighted material as provided for in section 107 of the US Copyright Law. In accordance with Title 17 U.S.C. Section 107, the material on this site is distributed without profit to those who have expressed a prior interest in receiving the included information for research and educational purposes. For more information go to: http://www.law.cornell.edu/uscode/17/107.shtml. If you wish to use copyrighted material from this site for purposes of your own that go beyond 'fair use', you must obtain permission from the copyright owner.