Civil Society Coalition for Cultivation of Short-term Bias
TRANSCEND MEMBERS, 1 Jul 2019
Anthony Judge | Laetus in Praesens – TRANSCEND Media Service
International Complicity in Avoidance of Consideration of Long-term Human Suffering
Introduction
1 Jul 2019 – There is no lack of media coverage of the tragedy of refugees endeavouring to escape their suffering and move to countries where they hope for a higher quality of life. Information is offered on those drowning in their desperate efforts to cross the Mediterranean. The horrendous conditions from which they are fleeing are widely documented, whether it be starvation, illness or violence. Arguments are presented by those who identify with their condition that every effort should be made to receive those fleeing. No arguments to the contrary are considered warranted — and are typically framed as inherently suspect.
Angela Merkel has offered an open invitation that all people in such conditions are welcome in Europe — thereby engendering a major popular backlash across Europe, notably a factor in the Brexit tragedy and the fragmentation of European policy on the matter. Politicians opposed to unrestricted migration are framed as lacking any humanity — in contrast with the short-term perspective of those argung for such migration. The actions of Donald Trump with regard to those wishing to enter the USA are considered by many to exemplify the inhumane at its worst.
There is a polarization of discourse through which those in favour of migration frame themselves as exemplars of the highest humanitarian values in extreme contrast to those opposed to such migration. Conversely those resistant to ill-considered migration frame themselves as honourably protective of the quality of life of societies and communities, subject to the invasion of people from elsewhere — enabled by those seeking to impose their own agendas on those communities to whose values they are irresponsibly insensitive. Debate on the matter has become virtually impossible across this divide.
The economist Paul Collier has argued that: the debate on migration is polarised into two strident positions, a heartless and the headless (On Immigration, Head to Head: Al Jazeera, 7 August 2015; rerun on Head to Head, 18 August 2018). Subsequently he clarifies:
To rise to the challenge, we need to combine the instinctive compassion that mass suffering arouses with the dispassionate analysis necessary to craft an effective response. We need the heart supported by the head. The growing humanitarian crisis has come about because we've deployed one without the other. Our response has veered between the heartless head and the headless heart, and the results have been calamitous. (Why camps are the wrong way to help today's refugees, The Spectator, March 2017)
In an extensive review of the book which Collier co-authored (Refuge: Rethinking Refugee Policy in a Changing World, 2017), the metaphor is further emphasized (David Jimenez, How Europe's 'Headless Hearts' Made Refugee Crisis Worse, The American Conservative, 27 September 2017). The role of migrant rescue vessels, such as Aquarius and Sea Watch, in the European policy debate on refugees is an exemplification of this. What is framed as righteous humanitarian care beyond question is also readily perceived as humanitarian blackmail (Systematic Humanitarian Blackmail via Aquarius? Confronting Europe with a Humanitarian Trojan Horse, 2018). The imagery used to evoke a humanitarian response may well prove counter-productive, evoking "compassion fatigue", "psychic numbing" and donor fatigue (Starvation Imagery as Humanitarian Trump Card? Counterproductive emotional blackmail engendering worldwide indifference, 2016).
Whilst debate of any kind on these matters has become impossible, the concern here is to highlight a major factor which is avoided by all in any discussion of the matter, whether within the media or in parliamentary assemblies. In a period when much is made of the consequences of evolution of global warming over the coming decades and to the end of the century — highlighted by extreme weather conditions — virtually nothing is discussed about the evolution of migration pressure over the decades to come, let alone to the end of the century. Whereas statistical estimates are available on the former, none are officially available on the latter, as discussed separately (Anticipating Future Migration into Europe (2018-2050): Beyond the irresponsibility of current political and humanitarian short-termism, 2017).
Irresponsible short-term thinking is widely deplored in the case of climate change, both in international assemblies and in popular movements, including school children (Richard Fisher, The Perils of Short-termism: civilisation's greatest threat, BBC News, 10 January 2019). Those righteously arguing for a longer-term perspective and the need for "action now" have little patience with the procrastination so typical of national and international strategies. Most curiously however, none are seemingly arguing righteously for a longer term perspective on migration. Rather there is the preference for the righteous argument for action now, namely a short-term perspective — even down to a focus on days, if not hours, given the tragedy of those at risk of their lives in fragile boats or on long treks through many countries.
In the case of the long term implications of climate change, it is recognized that many lives will be at risk as a result of rising sea levels. In the case of the long term implications of migration, not only will the polarization of the debate lead to further political instability and social unrest, the numbers seeking to migrate will increase far beyond current patterns. They will further exemplify the tragedy of the conditions which they are seeking to flee, the desperate nature of their attempts to reach safe haven, and the numbers dying in the process.
It seems appropriate to endeavour to build up a checklist of those righteously preoccupied with the shortest possible time focus. Those bodies seemingly seek thereby to avoid any consideration whatsoever of the longer term humanitarian tragedy which this avoidance enables. In claiming to uphold the highest human values in the present, it might be asked why they fail to address the process whereby the future suffering of untold numbers is enabled by their complicity in a process of deliberate avoidance.
Checklist of Civil Society Bodies Enabling Long-term Humanitarian Suffering?
The methodological question is how to establish which bodies are unquestioning in the pro-migration focus and in the need to address the immediate short-term needs of those in the migration pipeline. The approach with the highest probability of providing an accurate indication of those bodies is to use those listed as having observer status with the International Organization for Migration (IOM). Missing from this approach is the confirmation that each (including the IOM) has evidenced little concern (if any) with rising population levels over future decades in countries from which migrants are expected to come. The IOM World Migration Report (2018) skillfully avoids addressing such matters directly, for example.
The list from the IOM site is as follows:
How many of the above bodies are genuinely preoccupied with effective strategies to reduce the flow of refugees in the longer term, and therefore should not be included on this list. What other bodies, national, regional or international should be included on such a list? How is an "effective strategy" to be distingushed from unrealistic proposals for which there is no indication of their possible viability?
Complicity with regard to many other issues has become the focus of increasing attention, such as: racism, sexism, anti-semitism, and fascism. Is it now appropriate to recognize the many who are most complicit in short-termism and the avoidance of longer-term implications, whether with respect to migration, climate change, accommodation, impact of artificila intelligence on employment, and the like? Which bodies are most complicit in avoiding attention to these matters — thereby rendering them most complicit now in future crimes against humanity? Who are the "fellow-travellers" with repect to short-termism?
Reframing the Tragic Opportunity
Any focus on recognizing collective complicity in short-termism is necessarily too simplisitic for the nature of the challenges faced, whether with respect to migration or to climate change. This oversimplisitic emphasis is compounded by the process of blame which is then engendered and justified for those who engage in it. The frustration of the times is characterized by blame-gaming, finger-pointing and scapegoating. This extends to demonisation — to the point of seeing "evil" in those who fail to agree with an advocated strategy and to act on it (Collective Mea Culpa? You Must be Joking ! Them is to blame, Not us ! 2015).
Some clarification of the "spaces" by which such discourse is characterized is evident from the following — which calls for much further refinement, as would be the case in any more systemic analysis.
Historical past suffering
(exploitation / colonialism / slavery)
Immediate present suffering
(exploitation / neo-colonialism / neo-slavery)
Longer-term future suffering
(exploitation / "colonialism" / "slavery")

Recognition

ignorance / forgetfulness

ignorance

ignornance

Concern

indifference / "not my problem"

indifference / "not my problem"

indifference / "not my problem"

Sense of complicity
acknowledged
acknowledged
acknowledged
Preoccupation
inactive compassion / powerlessness
inactive compassion / powerlessness
inactive compassion / powerlessness
Token response
commemoration
token measures ("in God's hands")
anticipatory planning ("in God's hands")

Action focus

reparations

urgency of action now on symptoms
focus on addressing root causes now

Judgement of failure

resentment / injustice

blame those failing to address symptoms

blame those failing to address root cause
With respect to both climate change and migration, the first two shaded [red] rows reflect the most common condition of indifference — except when confronted by the realities of the situation. The unshaded [black] three rows are indicative of degrees of sensitivity which engender a variety of responses readily deprecated as "token" (for purposes of public relations). It is the last two shaded [red] rows which call for greater clarity. Those listed above are clearly, and rightly concerned with the "urgency of action now" — on the tragic symptoms so widely reported.
The question is who is focused on "addressing root causes now" — and how is that process framed? Failure to do so can then be understood as enabling future manifestation of the problem to a more intense degree — with all that implies for a much higher level of suffering.
In the case of climate change, efforts to recognize and address root causes are highly controversial, given their implications for lifestyle and quality of life. In the case of migration, the recognition of root causes is even more controversial. Beyond being difficulty to discuss, given the tendency to blame, the difficulty in both cases is that strategies to address symptoms only alienate those concerned with further and more intense manifestations of the problem. Their concern is then readily framed as "heartless", just as that with "action now" at all costs may be understood as "headless".
Deprecated Considerations with Respect to Long-term Climate Change and Migration Issues
Neglected arguments with respect to the implication of increasing population levels are variously developed in the following (with extensive references):
_________________________________________________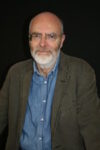 Anthony Judge is a member of the TRANSCEND Network for Peace Development Environment and mainly known for his career at the Union of International Associations (UIA), where he has been Director of Communications and Research, as well as Assistant Secretary-General. He was responsible at the UIA for the development of interlinked databases and for publications based on those databases, mainly the Encyclopedia of World Problems and Human Potential, the Yearbook of International Organizations, and the International Congress Calendar. Judge has also personally authored a collection of over 1,600 documents of relevance to governance and strategy-making. All these papers are freely available on his personal website Laetus in Praesens. Now retired from the UIA, he is continuing his research within the context of an initiative called Union of Imaginable Associations. Judge is an Australian born in Egypt, a thinker, an author, and lives in Brussels. His TMS articles may be accessed HERE. (Wikipedia)
Go to Original – laetusinpraesens.org
Tags:
Civil society
,
Climate Change
,
Environment
,
Global warming
,
Human Rights
,
Humanitarianism
,
Indigenous Rights
,
Migrants
,
Politics
,
Power
,
Refugees
,
Social justice
,
World
DISCLAIMER: The statements, views and opinions expressed in pieces republished here are solely those of the authors and do not necessarily represent those of TMS. In accordance with title 17 U.S.C. section 107, this material is distributed without profit to those who have expressed a prior interest in receiving the included information for research and educational purposes. TMS has no affiliation whatsoever with the originator of this article nor is TMS endorsed or sponsored by the originator. "GO TO ORIGINAL" links are provided as a convenience to our readers and allow for verification of authenticity. However, as originating pages are often updated by their originating host sites, the versions posted may not match the versions our readers view when clicking the "GO TO ORIGINAL" links. This site contains copyrighted material the use of which has not always been specifically authorized by the copyright owner. We are making such material available in our efforts to advance understanding of environmental, political, human rights, economic, democracy, scientific, and social justice issues, etc. We believe this constitutes a 'fair use' of any such copyrighted material as provided for in section 107 of the US Copyright Law. In accordance with Title 17 U.S.C. Section 107, the material on this site is distributed without profit to those who have expressed a prior interest in receiving the included information for research and educational purposes. For more information go to: http://www.law.cornell.edu/uscode/17/107.shtml. If you wish to use copyrighted material from this site for purposes of your own that go beyond 'fair use', you must obtain permission from the copyright owner.