(Français) Haïti: entre complicité et ingérence
ORIGINAL LANGUAGES, 4 Nov 2019
Frédéric Thomas | CETRI – TRANSCEND Media Service
22 oct. 2019 – Alors qu'Haïti a de nouveau connu plusieurs journées insurrectionnelles, le président Jovenel Moïse s'accroche au pouvoir, semblant bénéficier du soutien des pays occidentaux. De la sorte, ces derniers hypothèquent toute chance de résolution de la crise en cours.
Tous les voyants sont au rouge. Fruit d'une violence économique, qui est aussi une économie de la violence, basée sur l'accaparement et les inégalités, l'insécurité est générale et multiforme. Insécurité économique bien sûr – la pauvreté touche 60% de la population, et s'aggrave –, insécurité alimentaire – près d'un quart de la population est affectée –, insécurité sanitaire – en raison de la pénurie d'essence, les hôpitaux sont de moins en moins opérationnels –, insécurité éducative – la rentrée des classes n'a toujours pas eu lieu –, insécurité environnementale – Haïti est particulièrement vulnérable aux aléas climatiques… Insécurité physique aussi : depuis le début de l'année, 77 personnes ont été tuées dans le cadre des manifestations. Le massacre de la Saline, en novembre 2018, dans lequel l'État est impliqué, pèse toujours comme une menace.
Mais à trop coller à l'urgence de la crise actuelle, on en oublie ses racines et son autre versant. Les mobilisations massives, qui secouent le pays depuis plus d'un an et paralysent l'activité de ces dernières semaines, ont des origines immédiates – le ras-le-bol face à la corruption et à l'impunité dont « le scandale Petrocaribe » est le dernier exemple caricatural –, des raisons conjoncturelles – la dégradation des droits et des conditions de vie –, et des causes structurelles : les inégalités, la pauvreté et la captation de l'espace public. Si la situation est dramatique, le soulèvement populaire représente une source d'espoir et la chance – unique – d'un changement.
Complicités occidentales
Aux côtés des jeunes Petrochallengers, les Églises, les organisations vaudou, les artistes, les syndicats, les mouvements de paysans et de femmes, une partie importante du secteur privé… rarement on aura vu une telle unanimité dans la contestation. Et tous de s'accorder sur trois points (même s'ils les envisagent selon des temps et sous des formes différentes) : la démission du président, la tenue d'un procès sur les détournements de fonds de Petrocaribe, et un gouvernement de transition. Certes, à lui seul, le départ de Jovenel Moïse ne résout rien. Mais il constitue le marqueur d'un refus et d'une fin, la condition première aussi d'un nouveau commencement possible.
Force est alors de constater le fossé qui sépare le peuple haïtien des gouvernements occidentaux. Ces derniers n'ont en effet de cesse d'en appeler au dialogue. Le 15 octobre encore, la représentante française au Conseil de sécurité des Nations unies affirmait qu'il était de « la responsabilité du président Jovenel Moïse d'engager un dialogue inclusif et véritable ». Ce faisant, c'est sur le peuple haïtien, et non sur l'État, que la pression est mise. D'ailleurs, vu d'Haïti, cela s'apparente à de l'ingérence, tant le maintien au pouvoir d'un président discrédité et impopulaire ne peut s'expliquer que par le soutien, implicite ou explicite, de l'international.
Comment expliquer l'attitude des États-Unis et de l'Union européenne (UE) ? Les enjeux géopolitiques, la peur du chaos et, pire encore, celle de la révolution, l'attachement aux formes démocratiques – dont au premier chef, les élections –, la double solidarité de classe – avec l'élite et avec les gouvernants –, le biais idéologique, qui donne la priorité à la stabilité macroéconomique sur les remous imprévisibles du démos… tous ces facteurs jouent à des degrés variables. Mauvais calcul et solutions illusoires.
Le respect des formes démocratiques ? Cela fait des mois qu'il n'y a plus de gouvernement en Haïti, et les élections législatives d'octobre ont été reportées. D'ailleurs, on se montre autrement plus « souple » lorsqu'il s'agit du Venezuela. Le renforcement du parlement, du système judiciaire et des finances publiques ? C'est ce que prétend faire l'UE depuis des années, avec les résultats que l'on sait. Prétendre sans le peuple haïtien, voire contre lui, renforcer les institutions les plus gangrénées par la corruption pour lutter contre la corruption est une étrange stratégie.
Haïti, demain
Ce que peut ou devrait faire l'UE ? D'abord, affirmer qu'il revient aux Haïtiens eux-mêmes de déterminer les formes et les conditions du dialogue et de la transition, et s'opposer à l'ingérence états-unienne. S'abstenir en conséquence de tout geste de soutien à l'État, comme la nomination, le 3 octobre dernier, de la nouvelle ambassadrice de l'UE en Haïti, que Jovenel Moïse s'est plu à présenter dans un tweet comme « un acte de raffermissement des relations déjà excellentes entre Haïti et l'Union européenne ».
Ensuite, opérer un audit public de l'appui budgétaire de l'UE censé, dans la plus grande opacité, consolider l'État haïtien, et des entreprises européennes – comme Dermalog – ayant signé des contrats avec Haïti au cours de la période couverte par Petrocaribe (2008-2018). Enfin, l'UE aurait tout à gagner à faire ce que le représentant allemand au Conseil de sécurité de l'ONU demandait au gouvernement haïtien et aux partenaires d'Haïti : examiner « de manière approfondie les causes de la situation actuelle et tirer des enseignements des 15 dernières années ».
L'avenir est certes incertain. Mais le statu quo impossible, et la stabilité l'autre nom de la reproduction d'un système qui a fait faillite. S'il n'y a pas de communauté internationale, il y a bien une solidarité internationale. Le devoir de celle-ci est d'être à la hauteur de la lutte actuelle des Haïtiennes et Haïtiens.
_________________________________________________
Frédéric Thomas – Docteur en science politique, chargé d'étude au CETRI.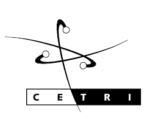 Le Centre tricontinental (CETRI), organisation non gouvernementale fondée en 1976 et basée à Louvain-la-Neuve (Belgique), est un centre d'étude, de publication, de documentation et d'éducation permanente sur le développement et les rapports Nord-Sud. Le CETRI a pour objectif de faire entendre des points de vue du Sud et de contribuer à une réflexion critique sur les conceptions et les pratiques dominantes du développement à l'heure de la mondialisation néolibérale. Il s'attache en particulier à la compréhension et à la discussion du rôle des acteurs sociaux et politiques du Sud en lutte pour la reconnaissance des droits sociaux, politiques, culturels et écologiques. Les activités du CETRI sont de quatre types : étude, formation, publication, documentation. Le rôle des mouvements sociaux dans le Sud, la dynamique du mouvement altermondialiste, l'évolution des démocraties en Amérique latine, la portée des alternatives sociales et politiques dans le Sud, les logiques et conséquences des ajustements structurels et de l'aide au développement… constituent les principaux thèmes des travaux de ces dernières années.
Tags:
Climate Change
,
Conflict
,
Democracy
,
Geopolitics
,
Global warming
,
Haiti
,
Human Rights
,
Imperialism
,
International Relations
,
Latin America Caribbean
,
Neocolonialism
,
Neoliberalism
,
Oppression
,
Politics
,
Poverty
,
Power
,
Racism
,
Social conflict
,
Social justice
,
Social structures
,
Social violence
,
UN
,
USA
,
Violence
,
West
,
World
DISCLAIMER: The statements, views and opinions expressed in pieces republished here are solely those of the authors and do not necessarily represent those of TMS. In accordance with title 17 U.S.C. section 107, this material is distributed without profit to those who have expressed a prior interest in receiving the included information for research and educational purposes. TMS has no affiliation whatsoever with the originator of this article nor is TMS endorsed or sponsored by the originator. "GO TO ORIGINAL" links are provided as a convenience to our readers and allow for verification of authenticity. However, as originating pages are often updated by their originating host sites, the versions posted may not match the versions our readers view when clicking the "GO TO ORIGINAL" links. This site contains copyrighted material the use of which has not always been specifically authorized by the copyright owner. We are making such material available in our efforts to advance understanding of environmental, political, human rights, economic, democracy, scientific, and social justice issues, etc. We believe this constitutes a 'fair use' of any such copyrighted material as provided for in section 107 of the US Copyright Law. In accordance with Title 17 U.S.C. Section 107, the material on this site is distributed without profit to those who have expressed a prior interest in receiving the included information for research and educational purposes. For more information go to: http://www.law.cornell.edu/uscode/17/107.shtml. If you wish to use copyrighted material from this site for purposes of your own that go beyond 'fair use', you must obtain permission from the copyright owner.