(Italiano) Le parole come armi. Spunti per un'etica informatica
ORIGINAL LANGUAGES, 18 Nov 2019
Elena Camino | Centro Studi Sereno Regis – TRANSCEND Media Service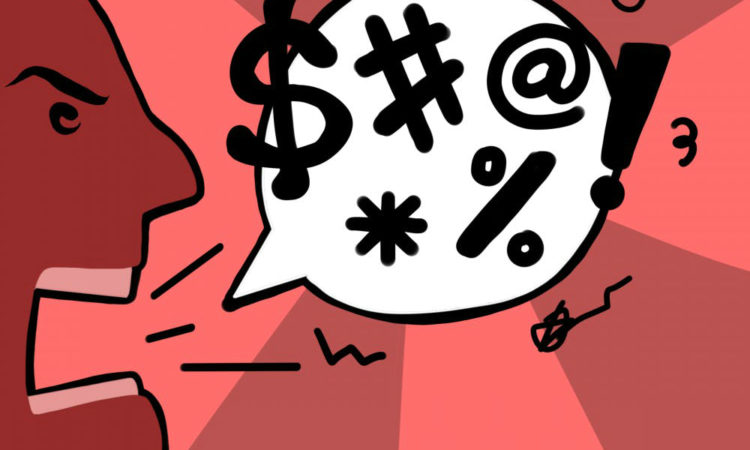 La disinformazione su internet
30 Ottobre 2019 – Lunedì 28 ottobre su Rai3 è andato in onda Report, il programma di inchieste di Sigfrido Ranucci, che è stato visto da 2 milioni 100 mila telespettatori (pari al 9 di share).
In questa puntata le indagini condotte da Report riguardavano la comunicazione social della destra italiana.
Giorgio Mottola, che in collaborazione con Norma Ferrara e Simona Peluso ha realizzato l'inchiesta, ha scritto:
"Su internet la macchina della paura non dorme mai. Produce notizie false, manipola le informazioni e propaganda dati truccati. Oggi la disinformazione è diventata il principale strumento di lotta politica e il campo di battaglia sono i social network. Facebook e Youtube si sono trasformati nel principale megafono della propaganda neonazista, rilanciata ormai apertamente anche dai leader nazionali dei partiti di destra. I contenuti della macchina della paura diventano virali grazie a inserzioni a pagamento, reti di pagine farlocche e account automatizzati. Si chiamano bot e sui social simulano il comportamento umano per diffondere e amplificare la propaganda di un leader o di un partito. In Italia li usano tutti: politici, giornali e aziende private. Report ha intervistato in esclusiva, a volto scoperto, uno dei più importanti programmatori di bot che su Facebook e Twitter è riuscito a rendere virali i messaggi di uno dei partiti oggi al governo".
Quali forme di controllo?
Il problema ovviamente non è solo italiano: la gente è sconcertata e preoccupata di fronte al dilagare di notizie false, che rendono sempre più difficile elaborare un pensiero 'libero', pur impegnandosi nel selezionare e distillare con attenzione, consultando una molteplicità di fonti, elementi che consentano di farsi un'idea attendibile di quanto succede.
Sono già state proposte molte diverse misure per contrastare le fake news e – nello specifico – i messaggi di odio. Recentissima è quella di obbligare chiunque si iscriva a un social network a fornire un documento valido di identità. L'obiettivo sarebbe quello di prevenire hate speech, diffamazioni e i messaggi minatori che proliferano sulle piattaforme. Sono subito arrivate obiezioni. Alcuni dubbi sono di natura tecnica: diversificare l'accesso a delle piattaforme internazionali creerebbe un dislivello tra paesi, e quindi tra utenti, difficile da gestire. Basterebbe infatti iscriversi a un social da un paese estero per vanificare il proposito della normativa.
Altre perplessità sono di natura sociale: l'anonimato infatti è una delle caratteristiche del mondo digitale che ha contribuito maggiormente a fare della rete uno spazio di libertà. Basti pensare alla funzione dei social network e del microblogging anonimo nei regimi politici oppressivi.
Free speech and paid speech are not the same thing
Potrà essere opportuno cercare di distinguere il fenomeno vergognoso della diffamazione personale, dal ben più vasto, organizzato e molto dispendioso sistema di costruzione di notizie false diffuse allo scopo di colpire un bersaglio, manipolando l'opinione pubblica indirizzandone le scelte politiche. Occorre che il pubblico sviluppi nuove capacità critiche – sia linguistiche che informatiche – per salvaguardare la democrazia.
Una iniziativa interessante è quella che nasce dall'interno del mondo informatico: in questi giorni più di 250 dipendenti di Facebook hanno firmato una lettera indirizzata al Ceo Mark Zuckerberg, in cui si oppongono fermamente all'attuale politica della società in materia di pubblicità politica.
In questa lettera, esposta nella bacheca aziendale e poi pubblicata  dal New York Times, i firmatari affermano che la parola libera e la parola pagata non sono la stessa cosa (Free speech and paid speech are not the same thing), e che  la falsa informazione ci colpisce tutti. Essi scrivono che «le nostre attuali politiche in materia di controllo dei fatti in seno alle cariche politiche, o di coloro che si candidano per una carica, rappresentano una minaccia per ciò che FB rappresenta. Siamo fortemente contrari a questa strategia. Essa non protegge le libere idee, ma permette ai politici di fare della nostra piattaforma un teatro di guerra, prendendo di mira persone che credono che i contenuti pubblicati da personaggi politici siano affidabili».
La dimensione etica
In un corso di formazione che si sta svolgendo in questi mesi presso il Centro Studi Sereno Regis – 'Slow tech – verso un'informatica buona, pulita e giusta' – la prospettiva etica è a fondamento di tutte le conversazioni:
«le tecnologie dell'informazione e della comunicazione sono arrivate a plasmare la società e il pianeta in modo inquietante, sono parte integrante della sfida dell'Antropocene per affrontare queste sfide la filiera del dato-informazione-conoscenza deve passare ad una visione sistemica dell'Infosfera sviluppando tecnologie socialmente desiderabili, ambientalmente sostenibili e eticamente accettabili».
— Norberto Patrignani
Quando la riflessione etica della società civile trova sostegno e collaborazione all'interno del mondo informatico stesso, si apre la possibilità di elaborare insieme una nuova consapevolezza, in grado di guidare con maggiore saggezza le scelte future.
«Technology is NOT neutral, technology and society coshape each other. […] Recognition that technology is not just artifacts, but rather artifacts embedded in social practices and infused with social meaning, is essential to understanding the connection between Ethics and IT».
— Deborah Johnson, 1985
_______________________________________________
Elena Camino è membro della rete TRANSCEND per la Pace, Sviluppo e Ambiente e Gruppo ASSEFA Torino.
Go to Original – serenoregis.org
Tags:
Ethics
,
Media
DISCLAIMER: The statements, views and opinions expressed in pieces republished here are solely those of the authors and do not necessarily represent those of TMS. In accordance with title 17 U.S.C. section 107, this material is distributed without profit to those who have expressed a prior interest in receiving the included information for research and educational purposes. TMS has no affiliation whatsoever with the originator of this article nor is TMS endorsed or sponsored by the originator. "GO TO ORIGINAL" links are provided as a convenience to our readers and allow for verification of authenticity. However, as originating pages are often updated by their originating host sites, the versions posted may not match the versions our readers view when clicking the "GO TO ORIGINAL" links. This site contains copyrighted material the use of which has not always been specifically authorized by the copyright owner. We are making such material available in our efforts to advance understanding of environmental, political, human rights, economic, democracy, scientific, and social justice issues, etc. We believe this constitutes a 'fair use' of any such copyrighted material as provided for in section 107 of the US Copyright Law. In accordance with Title 17 U.S.C. Section 107, the material on this site is distributed without profit to those who have expressed a prior interest in receiving the included information for research and educational purposes. For more information go to: http://www.law.cornell.edu/uscode/17/107.shtml. If you wish to use copyrighted material from this site for purposes of your own that go beyond 'fair use', you must obtain permission from the copyright owner.