(Português) Brutalidade: Touro é cruelmente esfaqueado diversas vezes por toureiro na Espanha
ORIGINAL LANGUAGES, 18 Nov 2019
Eliane Arakaki - ANDA Agência de Notícias de Direitos Animais
15 nov 2019 – Após serem torturados, feridos, provocados e espetados por lanças de ferro e madeira, os animais exaustos e indefesos são alvos de inúmeras facadas até à morte.
Um vídeo brutal que mostra um toureiro esfaqueando repetidamente um touro na cabeça, gerou revolta e indignação nas redes sociais. As imagens fortes foram divulgadas pela PETA com o objetivo de expor e conscientizar o público sobre os horrores das touradas, um "espetáculo" de sangue, tortura e sofrimento.
O clipe mostra um toureiro enfiando uma faca no crânio do animal, que pode ser visto já ferido no chão em Bilbao, norte da Espanha.
Pode-se ver o sangue escorrendo de sua cabeça enquanto o toureiro apunhala o animal indefeso várias vezes durante um evento em setembro passado.
O grupo que atua em prol dos direitos animais, PETA, divulgou o vídeo esta semana ao lançar uma petição pedindo a proibição do "esporte" sádico e sangrento.
Os ativistas escreveram ao primeiro-ministro da Espanha, Pedro Sanchez – que foi reeleito em uma eleição geral na semana passada – pedindo-lhe para intervir e proibir as touradas.
Um porta-voz do grupo disse: "Todos os anos, milhares de touros sofrem uma morte sangrenta em touradas por toda a Espanha".
"Essas mortes são lentas e dolorosas: homens a cavalo e a pé dirigem lanças afiadas de metal e madeira para os flancos de touros e em seguida esfaqueiam os animais atormentados cruelmente com uma espada ou punhal".
"Na corrida anual dos touros em Pamplona, os animais aterrorizados levam choques elétricos para forçá-los a sair para as ruas, onde são assediados por multidões ferozes e gritantes".
Os animais em pânico frequentemente escorregam e batem nas paredes – desespero que resulta em ossos quebrados e outros ferimentos. Mais tarde, esses mesmos touros serão mortos de forma bárbara na praça de touros – fato que muitos turistas desconhecem.
"As pessoas compassivas entendem que essa violência é desnecessária e injustificável, e a oposição às touradas está crescendo tanto na Espanha quanto no mundo".
"É hora do governo espanhol intensificar sua autoridade e proteger os animais".
Até agora, mais de 100 cidades em toda a Espanha já proibiram as touradas e, em julho de 2010, a região autônoma da Catalunha votou pelo fim da prática cruel.
De acordo com uma pesquisa da Ipsos MORI, mais de 80% dos espanhóis se opõem ao evento bárbaro, uma vez que a participação em muitas cidades diminuiu nos últimos anos.
A carta da PETA a Pedro Sanchez descreveu como os animais morrem "lenta e dolorosamente" durante uma tourada.
O texto do documento diz: "As touradas são eventos imensamente cruéis, nos quais milhares de animais são mortos lenta e dolorosamente em toda a Espanha todos os anos".
"Toureiros ferem os animais no pescoço e nas costas, e depois que os touros foram torturados por um tempo e ficam enfraquecidos pela perda de sangue, um matador finalmente tira-lhes a vida com uma espada".
"Esses animais também são explorados e sofrem horrores nas corridas de touros, onde são forçados a correr pelas ruas enquanto são assediados por uma multidão ávida e descontrolada".
"Os animais entram em pânico, acabam se desequilibrando, caindo, se jogando contra paredes e plateia, quebrando ossos e se machucando".
"Por favor, pedimos que ouça as vozes do povo espanhol e do mundo inteiro e proíba as touradas e corridas de touros com urgência".
____________________________________________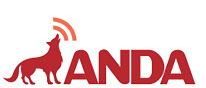 A imprensa não apenas informa. Ela forma conceitos. Modifica ideias. Influencia decisões. Define valores. Participa das grandes mudanças sociais e políticas trazendo o mundo para o indivíduo pensar, agir e ser. É justamente este o objetivo da ANDA – Agência de Notícias de Direitos Animais: informar para transformar. A ANDA difunde na mídia os valores de uma nova cultura, mais ética, mais justa e preocupada com a defesa e a garantia dos direitos animais. É o primeiro portal jornalístico do mundo voltado exclusivamente a fatos e informações do universo animal. Com profissionalismo, seriedade e coragem, a ANDA abre um importante canal com jornalistas de todas as mídias e coloca em pauta assuntos que até hoje não tiveram o merecido espaço ou foram mal debatidos na imprensa.
Tags:
Activism
,
Animal Justice
,
Animal rights
,
Animals
,
Bullfight
,
Capitalism
,
Conflict
,
Cruelty
,
Exploitation
,
Justice
,
Politics
,
Power
,
Slavery
,
Veganism
,
Vegetarianism
,
Violence
,
World
DISCLAIMER: The statements, views and opinions expressed in pieces republished here are solely those of the authors and do not necessarily represent those of TMS. In accordance with title 17 U.S.C. section 107, this material is distributed without profit to those who have expressed a prior interest in receiving the included information for research and educational purposes. TMS has no affiliation whatsoever with the originator of this article nor is TMS endorsed or sponsored by the originator. "GO TO ORIGINAL" links are provided as a convenience to our readers and allow for verification of authenticity. However, as originating pages are often updated by their originating host sites, the versions posted may not match the versions our readers view when clicking the "GO TO ORIGINAL" links. This site contains copyrighted material the use of which has not always been specifically authorized by the copyright owner. We are making such material available in our efforts to advance understanding of environmental, political, human rights, economic, democracy, scientific, and social justice issues, etc. We believe this constitutes a 'fair use' of any such copyrighted material as provided for in section 107 of the US Copyright Law. In accordance with Title 17 U.S.C. Section 107, the material on this site is distributed without profit to those who have expressed a prior interest in receiving the included information for research and educational purposes. For more information go to: http://www.law.cornell.edu/uscode/17/107.shtml. If you wish to use copyrighted material from this site for purposes of your own that go beyond 'fair use', you must obtain permission from the copyright owner.