(Português) Tortura e Crueldade: Búfalo tem as patas esticadas e amarradas em postes antes de ser decapitado em festival indiano
ORIGINAL LANGUAGES, 30 Dec 2019
Eliane Arakaki - ANDA Agência de Notícias de Direitos Animais
23 dez 2019 – O festival chamado de "Durga Puja", é uma celebração anual dedicada à deusa Durga. Dezesseis animais mortos com requintes de crueldade enquanto o público passa os dedos no sangue derramado.
Fotos fortes e repugnantes divulgadas na mídia mostram multidões de mulheres e crianças assistindo enquanto um búfalo é cruelmente morto como oferenda a uma deusa durante um festival hindu.
Mais de mil pessoas assistiram ao ritual de matança de 16 animais para apaziguar a deusa hindu, Durga, na vila Rani em Guwahati, Índia, em outubro.
As imagens mostram um búfalo sendo amarrado e preso em um andaime rudimentar improvisado antes de ser decapitado por um homem empunhando uma espada bengali (etnia indiana) afiada.
Os participantes também podem ser vistos correndo para colocar seus dedos no sangue das criaturas mortas.
As fotos do fotojornalista David Talukdar capturam devotos e sacerdotes hindus preparando um búfalo para ser morto no Templo de Buri Goshani Durga.
Depois que o animal é abençoado, ele é amarrado e imobilizado com cordas e estacas. Em seguida, é decapitado com uma espada curva chamada Ram-dao, projetada especificamente para a tarefa.
Cabras e galinhas também estão envolvidas no abate ritual, mas os búfalos formam a peça central da vitrine.
Após a decapitação, os espectadores correm para mergulhar lembranças ou as mãos no sangue do animal derramado, acreditando que isso lhes trará boa sorte.
O festival chamado de "Durga Puja", ou a celebração anual da deusa Durga, é um dos festivais hindus mais importantes e é normalmente comemorado em estados do leste indiano, como Bengala e Assam.
É uma celebração de vários dias realizada em setembro e outubro e comemora a vitória da deusa sobre um demônio chamado Mahishasura.
Conforme relatado pela mitologia hindu, o demônio entrou em guerra contra os deuses e cabia a Durga matá-lo e proteger a terra.
Ela triunfou em sua batalha épica do bem contra o mal e sua vitória é comemorada todos os anos com milhares de sacrifícios de animais.
Talukdar, 35, visitou a vila Rani durante suas comemorações em outubro para testemunhar o espetáculo.
Ele ficou surpreso com a crueldade que os animais sofreram durante o festival de cinco dias.
Ele disse: "Como fotojornalista, viajo muito para diferentes festivais, durante minhas viagens, ouvi falar da morte ritualística de animais naquela vila de Rani".
"Depois de conversar com o organizador do evento, comecei a tirar fotos. Foi tão cruel. Foi perturbador, e até um pouco embaraçoso, filmar este festival".
"Mas é meu trabalho mostrar ao mundo o que acontece, então me forcei a relaxar, me concentrar e capturar o que pude ver".
"Vi dezesseis animais mortos durante o meu tempo lá e a multidão aumentou para mais de mil pessoas. Algumas pessoas celebravam cada morte, até as crianças, mas havia outras que não aguentavam assistir aos assassinatos, e apenas passeavam pelo templo".
"As pessoas que vêem essas fotos geralmente ficam perturbadas com o conteúdo", concluiu o fotógrafo. As informações são do Daily Mail.
____________________________________________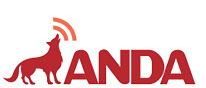 ANDA–Agência de Notícias de Direitos Animais: informar para transformar. A ANDA difunde na mídia os valores de uma nova cultura, mais ética, mais justa e preocupada com a defesa e a garantia dos direitos animais. É o primeiro portal jornalístico do mundo que combate a violência social e a destruição do meio ambiente a partir da defesa dos direitos dos animais. Contato: faleconosco@anda.jor.br
Tags:
Animal Justice
,
Animal cruelty
,
Animal rights
,
Animals
,
Asia and the Pacific
,
BRICS
,
Cultural violence
,
Culture
,
Direct violence
,
India
,
Religion
,
Structural violence
DISCLAIMER: The statements, views and opinions expressed in pieces republished here are solely those of the authors and do not necessarily represent those of TMS. In accordance with title 17 U.S.C. section 107, this material is distributed without profit to those who have expressed a prior interest in receiving the included information for research and educational purposes. TMS has no affiliation whatsoever with the originator of this article nor is TMS endorsed or sponsored by the originator. "GO TO ORIGINAL" links are provided as a convenience to our readers and allow for verification of authenticity. However, as originating pages are often updated by their originating host sites, the versions posted may not match the versions our readers view when clicking the "GO TO ORIGINAL" links. This site contains copyrighted material the use of which has not always been specifically authorized by the copyright owner. We are making such material available in our efforts to advance understanding of environmental, political, human rights, economic, democracy, scientific, and social justice issues, etc. We believe this constitutes a 'fair use' of any such copyrighted material as provided for in section 107 of the US Copyright Law. In accordance with Title 17 U.S.C. Section 107, the material on this site is distributed without profit to those who have expressed a prior interest in receiving the included information for research and educational purposes. For more information go to: http://www.law.cornell.edu/uscode/17/107.shtml. If you wish to use copyrighted material from this site for purposes of your own that go beyond 'fair use', you must obtain permission from the copyright owner.