(Português) Couro contribui com a matança de um bilhão de animais ao ano
ORIGINAL LANGUAGES, 13 Jan 2020
David Arioch - ANDA Agência de Notícias de Direitos Animais
10 jan 2020 – Muitas pessoas que repudiam o uso de casacos de pele não veem problema em usar couro, que é resultante do violento abate de animais.
Muitas pessoas que repudiam o uso de casacos de pele não veem problema em usar couro, que é resultante do abate de animais. Afinal, a produção de couro, muitas vezes um subproduto da indústria da carne, também contribui com a matança de pelo menos um bilhão de animais ao ano, de acordo com dados da organização Pessoas Pelo Tratamento Ético dos Animais (PETA). Além disso, gera impacto ambiental, seja a partir da criação de animais ou da utilização de agentes químicos nocivos à saúde e ao meio ambiente no processo de curtimento.
Antes de terem seus couros transformados em cintos e bolsas, esses animais enfrentam todos os horrores da agropecuária, incluindo a última e aterradora viagem com destino ao matadouro. Entre as principais vítimas estão bois e vacas, mas também bezerros, porcos, cavalos, bodes, cabras, ovelhas e carneiros, além de outras espécies.
E se a matéria-prima for importada, por exemplo, pode ser que um produto que chegue às mãos do consumidor seja proveniente de couro de cachorro, de gato ou de coelho, se no país de origem a prática não for proibida e combatida.
"Investigações já revelaram abusos terríveis envolvendo a indústria de couro na China e na Índia, duas das três principais nações que produzem couro no mundo", diz a PETA, acrescentando que a China está em primeiro lugar em volume de produção mundial.
"Mesmo que as vacas sejam os animais mais sagrados da Índia, ainda são rotineiramente mortas para extração de couro. Como é ilegal matar vacas jovens e saudáveis na maioria dos estados da Índia, acontece de serem envenenadas ou aleijadas para que possam ser declaradas 'aptas' ao abate."
Além disso, como a produção de couro não é considerada segura ao meio ambiente e à saúde humana, Estados Unidos e países da Europa há muito têm transferido suas operações para países em desenvolvimento, onde há mais negligência em relação ao tratamento cruel dispensado aos animais e ao impacto ambiental dessas atividades.
Em Bangladesh, por exemplo, um dos destinos preferidos de inúmeras marcas que utilizam couro, a PETA Alemanha descobriu que no pobre bairro de Hazaribagh, em Daca, 15 mil trabalhadores, incluindo crianças com menos de dez anos, trabalham em mais de 200 curtumes.
No local, os funcionários trabalham com efluentes tóxicos de cromo e lidam com ácidos e alvejantes que podem causar doenças crônicas e até câncer, além do impacto ambiental do descarte de resíduos. Cerca de 90% dos trabalhadores nesses curtumes morrem antes dos 50 anos.
O cromo, que é muito utilizado para curtir o couro dá origem ao cromo hexavalente, que é considerado um agente com potencial cancerígeno. E isso não apenas em Bangladesh. Esse risco também foi notado em curtumes na Suécia e na Itália, segundo a PETA, o que significa que o melhor a se fazer é abdicar do uso de couro.
Lewis Hamilton faz campanha contra o uso de couro
Em 2019, em oposição à exploração animal, o piloto de Fórmula 1 Lewis Hamilton pediu que seus mais de 14 milhões de seguidores no Instagram deixem de comprar produtos com couro. A mensagem foi enviada acompanhada de um vídeo da PETA que mostra a triste realidade por trás da produção de couro.
"Acordei me sentindo bem hoje, mas isso acabou com o meu espírito. Isso é tão gráfico, tão bárbaro. Ela [a vaca] está estremecendo por causa da dor de ser esmagada com uma marreta. Ela ainda estava se mexendo quando a esfaquearam. Seu couro agora está lá fora em algum lugar, provavelmente transformado em cinto ou jaqueta. Sua vida valia mais do que uma peça de roupa – por favor, nunca compre couro", pediu.
____________________________________________

David Arioch é jornalista profissional, historiador e especialista em jornalismo cultural, histórico e literário.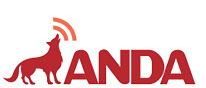 ANDA–Agência de Notícias de Direitos Animais: informar para transformar. A ANDA difunde na mídia os valores de uma nova cultura, mais ética, mais justa e preocupada com a defesa e a garantia dos direitos animais. É o primeiro portal jornalístico do mundo que combate a violência social e a destruição do meio ambiente a partir da defesa dos direitos dos animais. Contato: faleconosco@anda.jor.br
Tags:
Animal cruelty
,
Animal rights
,
Capitalism
,
Couro
,
Leather
,
Violence
DISCLAIMER: The statements, views and opinions expressed in pieces republished here are solely those of the authors and do not necessarily represent those of TMS. In accordance with title 17 U.S.C. section 107, this material is distributed without profit to those who have expressed a prior interest in receiving the included information for research and educational purposes. TMS has no affiliation whatsoever with the originator of this article nor is TMS endorsed or sponsored by the originator. "GO TO ORIGINAL" links are provided as a convenience to our readers and allow for verification of authenticity. However, as originating pages are often updated by their originating host sites, the versions posted may not match the versions our readers view when clicking the "GO TO ORIGINAL" links. This site contains copyrighted material the use of which has not always been specifically authorized by the copyright owner. We are making such material available in our efforts to advance understanding of environmental, political, human rights, economic, democracy, scientific, and social justice issues, etc. We believe this constitutes a 'fair use' of any such copyrighted material as provided for in section 107 of the US Copyright Law. In accordance with Title 17 U.S.C. Section 107, the material on this site is distributed without profit to those who have expressed a prior interest in receiving the included information for research and educational purposes. For more information go to: http://www.law.cornell.edu/uscode/17/107.shtml. If you wish to use copyrighted material from this site for purposes of your own that go beyond 'fair use', you must obtain permission from the copyright owner.