6 Abr 2020 – O parque que ficou conhecido por tirar orcas e golfinhos do mar para aprisioná-los em pequenos tanques de água segue condenando diversos animais marinhos ao sofrimento. Vendendo a falsa imagem de preocupação com o bem-estar animal, o SeaWorld confina em espaços reduzidos – menores que o próprio estacionamento de veículos do parque – animais que deveriam viver na imensidão do oceano.
O local também foi responsável por ferimentos causados nas orcas por conta de brigas. Estressadas por conta do confinamento e mantidas com animais de famílias diferentes, elas brigavam. Na natureza, as orcas vivem em bando, ao lado de seus familiares, desfrutando da liberdade e em harmonia.
Tilikum, que se tornou símbolo do parque, era também a prova dos horrores que a ganância e a crueldade humana são capazes de fazer. Retirado do mar em 1983, na costa islandesa, quando tinha dois anos de idade, ele foi levado para o Sealand of the Pacific, no Canadá, onde viveu em um pequeno tanque com duas fêmeas que batiam nele todos os dias. Por isso, foi transferido para um tanque ainda menor, onde mal tinha espaço para nadar, e vivenciou a solidão – algo demasiado cruel para uma espécie tão social.
Em 1991, Tilikum passou a ser submetido a treinamentos para inseminação artificial e, ao longo de sua vida, tornou-se pai de 21 filhotes, todos condenados ao cárcere em piscinas.
Na natureza, não há qualquer registro de ataque de orcas a humanos. No aquário, porém, Tilikum foi se tornando cada vez mais perturbado psicologicamente, chegando ao ponto de matar três pessoas. A culpa, no entanto, não era dele, mas daqueles que o condenaram a tamanho sofrimento.
Keltie Byrne, de 20 anos, escorregou, caiu no aquário e foi agarrada pelos cabelos por Tilikum, que a levou para o fundo da piscina várias vezes. Ela morreu em decorrência de afogamento e também por conta do peso do animal.
Em 1992, Tilikum foi levado ao SeaWorld, onde passou a ser explorado como a grande estrela do parque aquático, sendo reduzido à condição de objeto da diversão alheia. E foi no parque que a orca matou outras duas pessoas. A primeira dela, Daniel Dukes, de 27 anos. O homem pulou os muros do local e entrou no espaço da orca. No dia seguinte, o corpo foi encontrado, com mordidas profundas.
A treinadora de animais aquáticos Dawn Brancheau também foi morta. Tilikum a puxou para o fundo do tanque durante um dos espetáculos para os quais era explorado. O corpo foi retirado da água com vários ferimentos e fraturas, e sem um braço – que foi engolido pela orca.
Em 2013, o documentário Black Fish foi lançado para expor a crueldade do SeaWorld. Nas imagens, aparecem relatos de ex-funcionários do parque, falando sobre os abusos aos quais os mamíferos marinhos eram submetidos. Foi então que o SeaWorld anunciou o fim dos espetáculos com orcas e disse que não levaria ao parque mais nenhum animal retirado da natureza. Não houve qualquer esforço, no entanto, para reabilitar e devolver à natureza os animais que permaneceram no local, ou ao menos de enviá-los ou construir locais mais adequados, com mais espaço, como santuários.
Tilikum, o símbolo da exploração e da crueldade humana, morreu em 6 de janeiro de 2017, libertando-se de todo sofrimento que lhe foi imposto. A orca tinha 36 anos quando perdeu a vida, tempo médio que a espécie costuma viver em cativeiro. Na natureza, uma orca pode viver até 90 anos.
Nota da Redação: a ANDA pede aos leitores que boicotem locais que aprisionam e exploram animais para entretenimento humano, como aquários, parques aquáticos e zoológicos. O dinheiro dos visitantes é o que mantém a existência desses estabelecimentos, pautados na exploração animal.
____________________________________________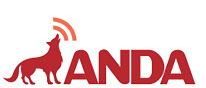 ANDA–Agência de Notícias de Direitos Animais: informar para transformar. A ANDA difunde na mídia os valores de uma nova cultura, mais ética, mais justa e preocupada com a defesa e a garantia dos direitos animais. É o primeiro portal jornalístico do mundo que combate a violência social e a destruição do meio ambiente a partir da defesa dos direitos dos animais. Contato: faleconosco@anda.jor.br