(Português) Gatinha com Síndrome de Down É Salva por Protetora no Brasil
ORIGINAL LANGUAGES, 11 May 2020
ANDA Agência de Notícias de Direitos Animais – TRANSCEND Media Service
10 maio 2020 – A doce e especial gatinha Mavis é apenas um bebê, mas tem muita história para contar. Ela foi encontrada por uma jovem que não tinham condições de adotá-la e fez uma publicação em uma rede social disponibilizando a filhote para adoção, informando que se a gata não encontrasse um lar, infelizmente, precisaria ser devolvida às ruas.
Em uma manobra do destino, a protetora Thallya Alves teve acesso ao apelo e mesmo acolhendo em sua casa mais de 20 gatos, não pensou duas vezes e assumiu o compromisso de cuidar da bebê. "Senti vontade de pegá-la pra mim, fiquei com dúvidas, mas acabei adotando, não queria que ela fosse para a rua", disse a protetora em entrevista à ANDA.
Ela afirma que notou que Mavis era especial, mas isso não afetou sua decisão. "Assim que eu vi a foto percebi que ela era especial, só não sabia o nome do problema dela", esclarece. A gatinha foi diagnosticada com uma alteração genética que se assemelha a síndrome de down em seres humanos. Mavis tem alterações físicas como olhos separados, nariz achatado e estrabismo.
Além da gatinha, Thallya tem mais três gatos especiais: um cego, um autista (sim, gatos também pode ter autismo!) e uma gatinha surda. Para cuidar de todos os animais que acolhe, 25 gatos, a protetora de apenas 23 anos vende geladinhos gourmet em sua cidade, Araporã, no interior de Minas Gerais.
Os desafios de Thallya não são poucos, mas seu amor pelos animais supera todas as barreiras. "Eu não posso ver uma animal especial que quero adotar, porque penso que ninguém vai querer, então sempre quero adotar, mas agora infelizmente cheguei ao meu limite", lamenta.
Com a pandemia, houve uma queda drástica na venda dos geladinhos e a protetora criou uma campanha para ajudar a gatinha com down e outros animais resgatados. "Mavis precisa ser castrada, e as demais irmãs também. Esto fazendo uma vaquinha para conseguir o valor, pois aqui é caro e não tem ONG ou lugar que castre a preço popular", disse Thallya, que espera angaria cerca de 2,5 mil para custear todas as despesas e medicações.
Rotina de Mavis
O dia a dia da gatinha especial é repleto de amor e cuidados. "Ela brinca o dia inteiro com os irmãos, adora rolar na terra, ama correr, gosta de dormir grudada com os outros gatos. Ela precisa de colírio nos olhos e limpeza frequente do narizinho. Todos dias faço isso", conta a protetora.
Thallya revela ainda que Mavis traz "muita alegria pra casa" e é uma gatinha muito inteligente. A protetora conta ainda que deseja ter Mavis ao seu lado por muitos e muitos anos. "Eu quero que ela viva bem, com muita saúde e que fique comigo por muito tempo", disse.
Thallya aconselha ainda que a sociedade enxergue os animais com deficiência como uma fonte de amor e inspiração. "Adote, porque é a melhor coisa do mundo ter um animalzinho especial, eles te ensinam a ver o mundo de forma diferente", concluiu a protetora.
Para ajudar Mavis e outros animais salvos pela protetora, clique aqui e faça sua colaboração. A gatinha também tem sua própria conta no Instagram: @a_especial_mavis.
Nota da Redação: é importante destacar que não existe síndrome de down em animais, que é uma condição exclusivamente humana. No entanto, devido a normatização do uso dessa desordem hormonal como down, a mantivemos por questões didáticas. 
____________________________________________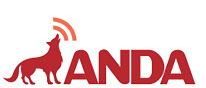 ANDA–Agência de Notícias de Direitos Animais: informar para transformar. A ANDA difunde na mídia os valores de uma nova cultura, mais ética, mais justa e preocupada com a defesa e a garantia dos direitos animais. É o primeiro portal jornalístico do mundo que combate a violência social e a destruição do meio ambiente a partir da defesa dos direitos dos animais. Contato: faleconosco@anda.jor.br
Tags:
Animal Justice
,
Animal Shelters
,
Animal rights
,
Animals
DISCLAIMER: The statements, views and opinions expressed in pieces republished here are solely those of the authors and do not necessarily represent those of TMS. In accordance with title 17 U.S.C. section 107, this material is distributed without profit to those who have expressed a prior interest in receiving the included information for research and educational purposes. TMS has no affiliation whatsoever with the originator of this article nor is TMS endorsed or sponsored by the originator. "GO TO ORIGINAL" links are provided as a convenience to our readers and allow for verification of authenticity. However, as originating pages are often updated by their originating host sites, the versions posted may not match the versions our readers view when clicking the "GO TO ORIGINAL" links. This site contains copyrighted material the use of which has not always been specifically authorized by the copyright owner. We are making such material available in our efforts to advance understanding of environmental, political, human rights, economic, democracy, scientific, and social justice issues, etc. We believe this constitutes a 'fair use' of any such copyrighted material as provided for in section 107 of the US Copyright Law. In accordance with Title 17 U.S.C. Section 107, the material on this site is distributed without profit to those who have expressed a prior interest in receiving the included information for research and educational purposes. For more information go to: http://www.law.cornell.edu/uscode/17/107.shtml. If you wish to use copyrighted material from this site for purposes of your own that go beyond 'fair use', you must obtain permission from the copyright owner.