Is There any Scientific Proof of the Existence of Higher and Lower Planetary Systems?
SCIENCE - SPIRITUALITY, 28 Sep 2020
Chaitanya Charan das | The Spiritual Scientist – TRANSCEND Media Service
There are different models of reality. Science is basically a map of reality and that map is meant for a particular perspective. For example, you are in place A and you want to go to place B to meet a friend. Someone gives you a map to get to place B. As the directions shown on the map turns out to be right at every step, your faith in the map starts increasing. Finally, when you reach the address and find your friend, you will not look into the map to check if it shows your friend. Also, you do not say to your friend that since he is not shown on the map, he does not exist.
Therefore, the map is a very powerful tool for navigating reality but the map is not a comprehensive guide to reality. There are many things that do not exist inside the map. People do not exist inside the map but people do exist. Similarly, science is a map and this map is for a primary purpose. When science commenced, the pioneers of the scientific methods from Galileo, Newton, Francis, Bacon and others, decided that reality will be divided into two sets of properties, i.e. primary and secondary. Primary properties are those which are measurable or quantifiable such as mass, density, velocity, viscosity etc. Secondary properties are taste, color, smell, beauty, love, kindness etc. Science focused on the primary properties.
In our day to day experience, what science considers as primary is secondary for us. For example, if we tell our friends that we met a very interesting person, and they ask us to describe that person, we do not say that the person was five feet and three inches tall and weighs one fifty pounds. While this may well be a description of the person, it does not actually tell us much about the person. If we have to describe a great meal, we do not say that we had eight hundred calories weighing 250 grams. These are aspects of the meal; however, they are not the primary aspects. When we talk about people, we talk about their personalities, their qualities, their nature and when we talk about food, we talk about taste, texture, flavour and its visual appeal. The point is that what we in our day to day life consider as primary, science considers it secondary.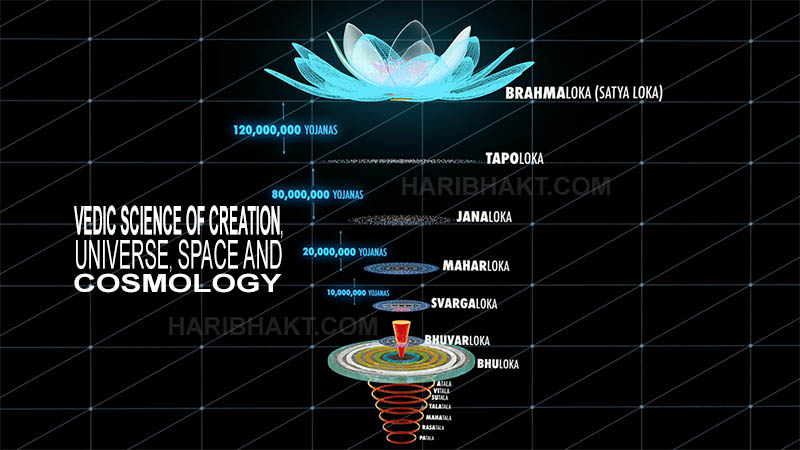 Science is the map of reality and on that map, subtler realities do not exist. The higher and lower planetary systems and then the spiritual world are all subtler realities. They do not exist on the map of science. However, that does not mean they do not exist in reality. If for example, your friend invites you to his house for a chat. You, however, say that first your friend has to prove based on the map that he exists and that only then will you come. This will be absurd. In the same way, to ask for scientific proof for spiritual realities is like asking your friend, to prove based on the map that he exists. The map is a tool, and a very valuable and an indispensable tool, but it is still a tool. It does not describe reality completely.
To ask for scientific proof of subtler or spiritual realities, is to misunderstand science as well as spirituality. Science is a tool and it cannot tell us about spiritual truths directly, but we can use inference. How do we know that higher planets exist? Well, scripture talks about the whole world and if we consider the whole universe, it is ultimately meant as a facility, for us to fulfill our various desires for enjoying and then to evolve to a higher understanding. Different people have different desires and they go to different places using different resources to fulfill their various desires. Therefore, higher and lower planets are simply places just like the Earth, where we fulfill our desires. Similarly, there can be other places which can be venues for the soul to experiment with various objects of enjoyment.
This way within the philosophical world view, we can reasonably postulate the existence of higher planets. However, science itself is a tool which cannot tell anything about higher planets, just as we cannot use a thermometer to measure weight. Thermometer may be valuable tool but you cannot ask someone to prove their weight using a thermometer reading. Every tool has its purpose and every tool has its limitation. Science is a tool; it has its purpose but has its limitations too.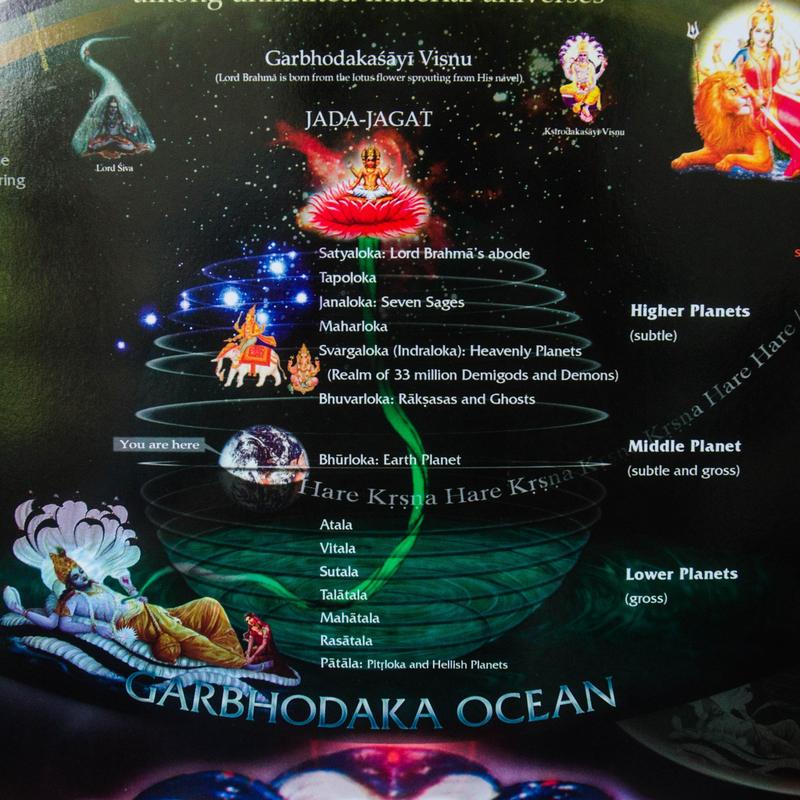 ______________________________________________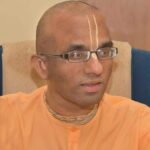 Chaitanya Charan is a monk and an author. He has a degree on electronics & telecommunications engineering and served as a software engineer in a prominent multinational. However, he felt inspired to dedicate his life to sharing the spiritual wisdom of the Bhagavad-gita under the aegis of ISKCON (International Society for Krishna Consciousness). He is a member of ISKCON's leading intellectual body, the Shastric Advisory Council, and is the associate-editor of its global magazine, Back to Godhead. He travels the world giving talks on spiritual subjects in universities such as Princeton, Harvard, Stanford and Cambridge and companies such as Intel, Google, Amazon and Microsoft. See Chaitanya Charan's talks across the world. His articles have been published in many national newspapers including Indian Express, Economic Times and Times of India. He is the author of twenty-five books on spirituality.
Go to Original – thespiritualscientist.com
Tags:
Cosmology
,
Reality
,
Science
,
Science and Spirituality
,
Spiritual Science
,
Universe
DISCLAIMER: The statements, views and opinions expressed in pieces republished here are solely those of the authors and do not necessarily represent those of TMS. In accordance with title 17 U.S.C. section 107, this material is distributed without profit to those who have expressed a prior interest in receiving the included information for research and educational purposes. TMS has no affiliation whatsoever with the originator of this article nor is TMS endorsed or sponsored by the originator. "GO TO ORIGINAL" links are provided as a convenience to our readers and allow for verification of authenticity. However, as originating pages are often updated by their originating host sites, the versions posted may not match the versions our readers view when clicking the "GO TO ORIGINAL" links. This site contains copyrighted material the use of which has not always been specifically authorized by the copyright owner. We are making such material available in our efforts to advance understanding of environmental, political, human rights, economic, democracy, scientific, and social justice issues, etc. We believe this constitutes a 'fair use' of any such copyrighted material as provided for in section 107 of the US Copyright Law. In accordance with Title 17 U.S.C. Section 107, the material on this site is distributed without profit to those who have expressed a prior interest in receiving the included information for research and educational purposes. For more information go to: http://www.law.cornell.edu/uscode/17/107.shtml. If you wish to use copyrighted material from this site for purposes of your own that go beyond 'fair use', you must obtain permission from the copyright owner.